KC Select Scream Red 93/94: News Archive
Winter '05-'06
Game Scores & Summaries
---

click logo to see entire tournament schedule
Saturday, March 17
Adidas Women's Invitational 2007
Gold B Flight Opponents
Border Battle '07 Opponents
Sunday, April 2
Congratulations Scream White
Crossroads Classic Champions
see "past games" results for details
---
Crossroads Classic Schedule
---




Metro United Girls Fall Classic update


Another missed opportunity to advance to the playoff round was a bit of a disappointment for Scream Red. Three of the four teams in the pool won 2, and lost 1, and the Tulsa Soccer Club team who lost to Scream Red defeated SLSC-Fine in their pool game, and advanced on goal differential tiebreaker, went on to defeat KCFC Alliance Heat in the semifinals, then defeated the other SLSC team in the finals to become tournament Champion.

Scream USA U13 was eliminated in the semifinals.

Click the headline above, or the logo to view all results on the tournament website.




Kohl's Fall Best of the Midwest - View Tournament results on the website





Adidas Wolfpack Classic Tournament


KC Select Nationals U15G Take first
KC Select Scream USA U13G advances to finals, loses to St.Louis Arsenal 2-1
KC Select Scream Red U12G finishes 2nd in their pool to JB Marine who advance by tying Wolfpack 1-1, and finish in a 1-1 tie in the final and lose to St.Louis Soccer Club on penalty kicks.
KC Select Scream U10G get eliminated in pool play with a 4-2 loss to St.Louis Soccer Club, the eventual tournament champion.
Another KC area team, Futura Juventus won the U14B bracket.




Scream Red wins U12Girls 11v11 in the highest rated youth soccer event ever held in the Kansas City area.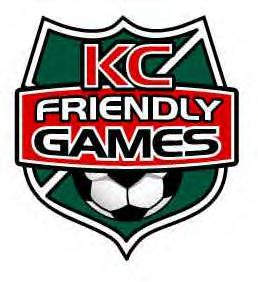 Last Weekend
Sunday, September 3
Best of the Midwest
Schedule-Brackets-Team Links
---
Saturday, November 4
Dallas Sting Royal 94
New Mexico Rush '94
Fort Worth FC 94
Texas HeatWave 94
Lincoln United Fusion
KC Heat
Saturday, December 2
Schwan's USA Cup
BS Hurricanes
Sunday, August 6
KC Friendlies U13G Accepted Teams
Thursday, August 3
Kohl's Best of the Midwest Registered Teams
Thursday, November 2
Texas Cup Tournament
Tournament Brackets & Team Information
---
Adidas Women's Invitational
Accepted teams' rankings, and websites.


---
completed.
Visit Premiership site for results.


Tuesday, January 23
Fundraiser Donations

Friday, January 26


Links to Some of Our Sponsors