Saddle Brook Little League: News
SBLL Major B Team Wins the District 5 Championship
Congratulations to the SBLL Major B (11U) All Star Team for winning the New Jersey District 5 Championship!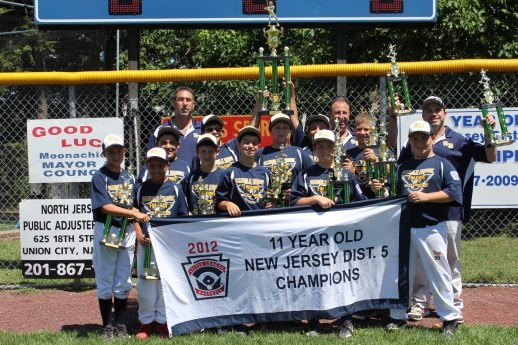 SADDLE BROOK (9) vs LYNDHURST (0)
VFW Post 3484 wins the SBLL Majors Division Championship!
Congratulations!
Hook and Ladder wins the SBLL Minors Division for 2012
Congratulations Hook and Ladder on your 10-1 Season!