Shorewood Soccer League: Welcome
Welcome to the Shorewood Soccer League!
Check our News page for current updates.
Follow us on Twitter! Get up to date information on game cancellations, etc.

The Shorewood Soccer League is an all-volunteer run, recreational, co-ed soccer league operating in Shorewood, IL. A member of the Illinois Youth Soccer Association, the league has been in operation since 1982 with an objective of providing a quality coed recreational soccer experience for all participants.

We currently offer two seasons a year, Spring and Fall, with each season having 8 weekly games. All children age 4 to 15 are welcome to play.




To contact the Shorewood Soccer League, click on the Board Members List link on the left to choose the appropriate person to email.




League Voice Mail System: (815) 773-9907

---

En Español
Coaches, Assistant Coaches, Team Parents - Disclosure Form/Background Check
Every adult that is assigned to a team, whether you are the Head Coach or the Team Parent, MUST fill out the on-line disclosure form so the league can run the required background check. This must be done every season so we have your current information.
Click HERE to access the secure page, enter your information and then submit. You'll get a confirmation page, which you can print and hold on to as your proof that you have complied until you get your badges (coaches and assistant coaches only).
All information must be filled out - including your social security number. Your social security number is obscured in the data that we see - it is not accessible by the soccer league.
Any adult assigned to a team that does not fill out the form will not be able to participate in practices or games!
---
Monday, May 13
Juventus - Girls Teams Forming
Families with girls ready to elevate their soccer play to that next level, Juventus is looking to form teams for Fall season. Juventus has setup it's coaching staff and team manger just for the future girls teams. Our first team we are targeting is a U10/U11 all girls team. We currently have 3 girls playing with Juventus in this age group and 2 that are attending tryouts. We need 5 more.
Please bring them by our practices at the Troy Crossroads Fields on Tuesday and Thursday evenings.
If interested, please see our web site at www.youthsoccerclub.org and contact Drew Kobus at drewmk@sbcglobal.net.
Sunday, June 15
End of Season Final Standings Spreadsheet
Since our website cannot score our tie-breaker points system for U8, U10, and U13, we track all wins, loses, ties, and tie-wins, using a spreadsheet to accurately show the standings.
U6 and U16 division standings are accurate in the Standings section of the our website.
Click link below to open the June 14th End of Season standings:
End Of Season Standings - June 14th, 2014
---
Saturday, June 7
JOLIET WEST TIGERS Soccer Skills Camp
The Tiger Soccer camp focuses on the development of individual technique and an introduction to the basics of the game. These objectives will be met by the Tiger Soccer Staff's commitment to providing a safe and fun environment.
Camp Staff: Tiger Coaching Staff, Alumni, and Current Players
Location: Joliet West Football Stadium
Registration Fee: $50.00 (cost includes camp t-shirt). Payable To: Make checks payable to Joliet Township HS. (We do not accept credit/debit cards.) No confirmation will be sent. Your cancelled check is your receipt.
Registration by Mail: You may mail in your registration form (on back page and website) with check to: Joliet West Athletic Office 401 N Larkin Ave Joliet, IL 60435
Office Registration: You may also register by going to the West Athletic Office at 401 N Larkin between 8:30am-3:00pm, M-F. Refunds: All requests for refunds must be made prior to the first day of camp. No refunds will be given after the camp session has started. Please call the West Athletic Office at 815-774-6568 to request a refund.
Website: Please use one registration form for each camper. All camp information and forms can be found on our website: www.jths.org
---
Monday, May 19
2014 Soccer SLAM Winners
The Shorewood Soccer League hopes that everyone had a fun day of soccer at the 2014 SOCCER SLAM! There were some great matches that day.
Below are the teams that played in the Championship games in their division.
U8 Division Champions: U8-02 Green Crushers!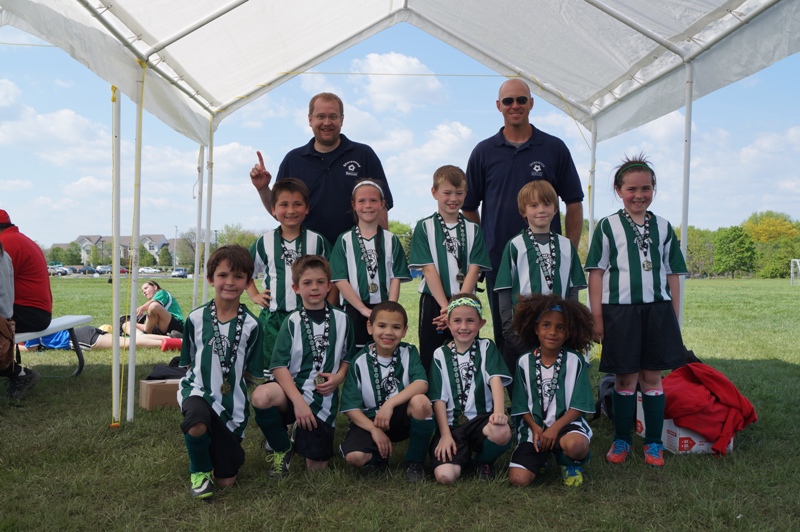 U8 Division 2nd Place: U8-03 Blue Sharks!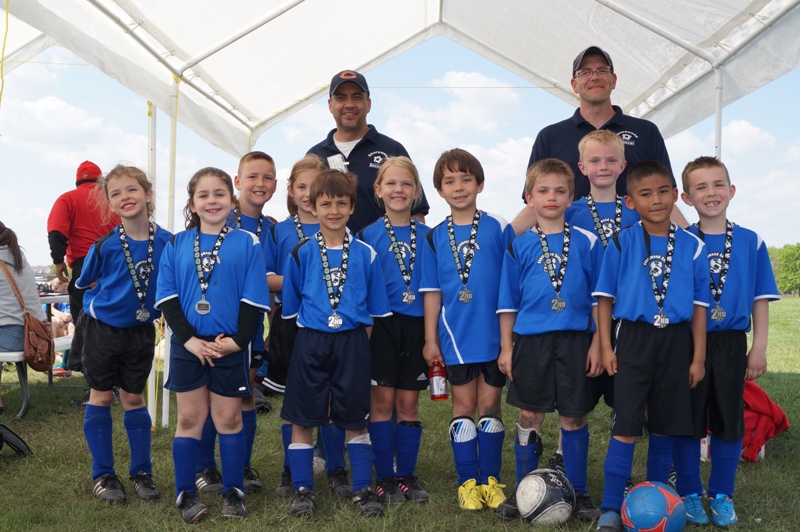 ---
U10 Division Champions: U10-03 Blue Neptunes!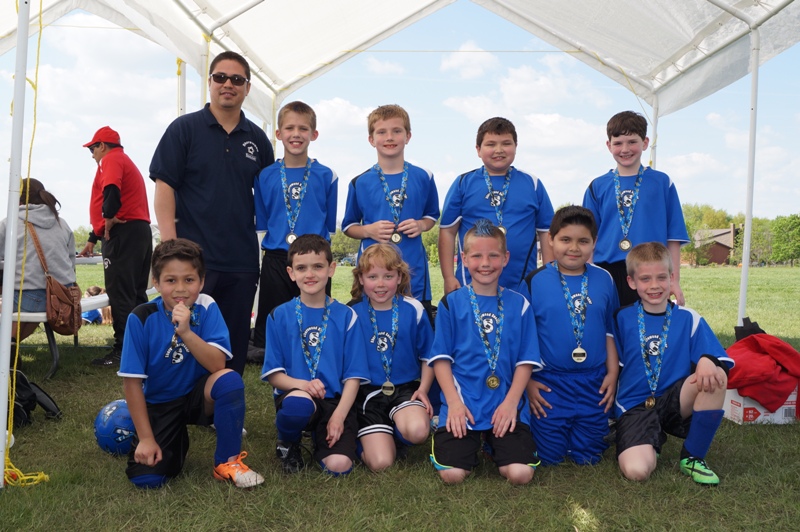 U10 Division 2nd Place: U10-04 Orange Disco Ninjas!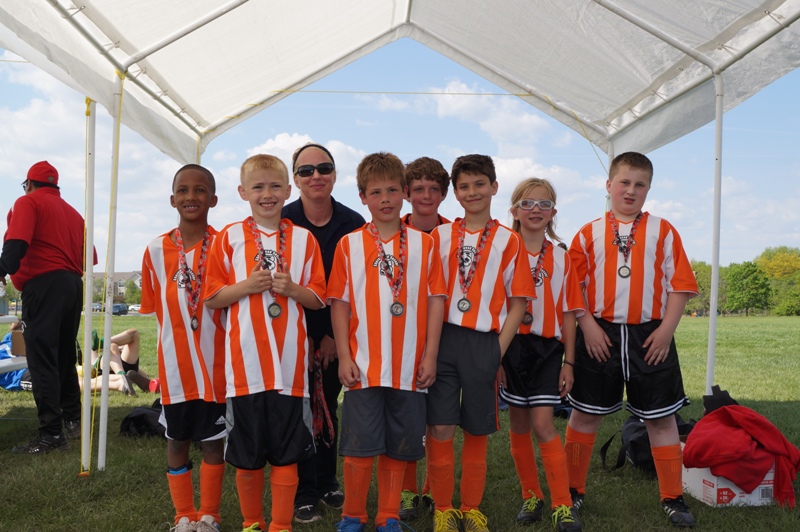 ---
U13 Division Champions: U13-03 Blue Knights!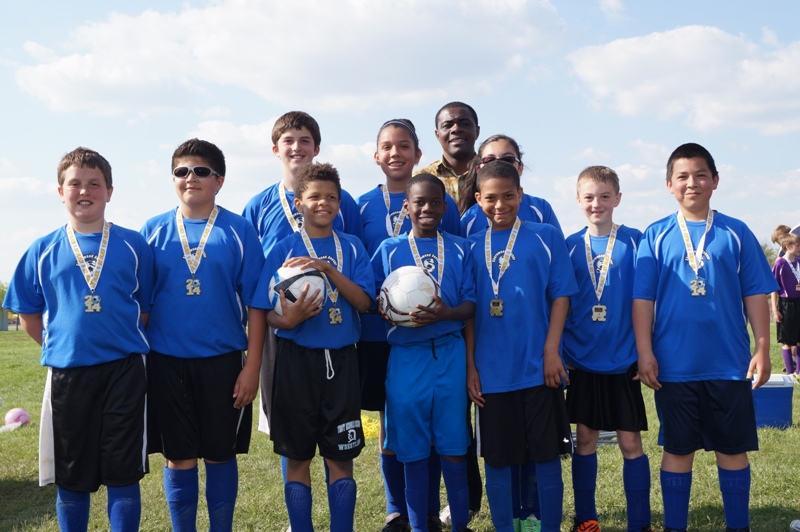 ---
U16 Division Champions: U16-01 Team Magma!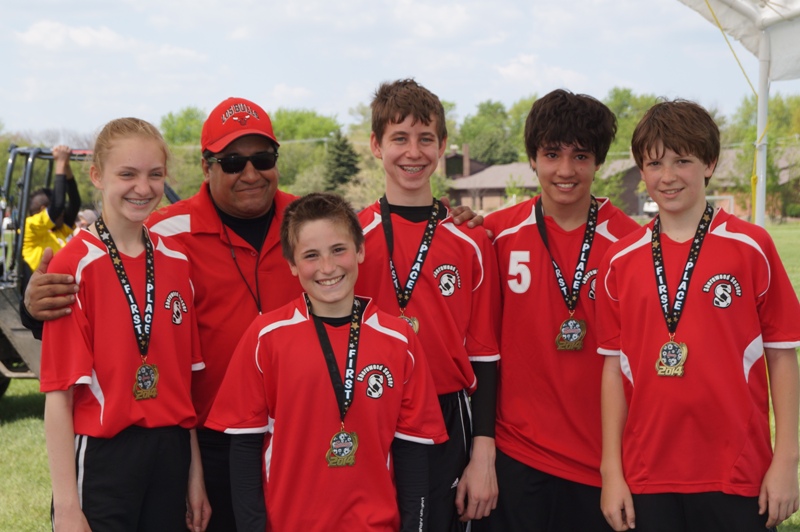 U16 Division 2nd Place: U16-03 Los Diablos Azules!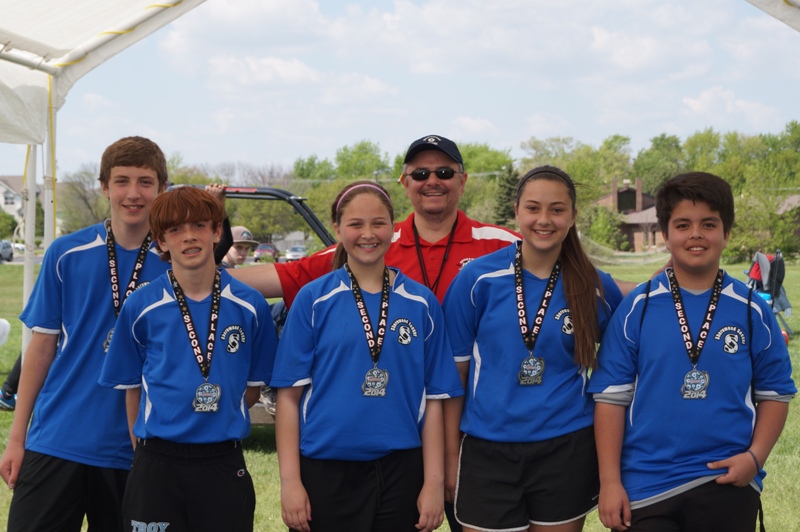 Wednesday, April 16
Spring 2014 Handouts Now Available on Handouts Page
New handouts are now available on ourHandouts page for the Spring 2014 season.
Added are:
Spring 2014 Picture Schedule
Spring 2014 All Divisions Game Schedule
Names on Jerseys form
Click here to go directly to the Handouts page or utilize the Handouts link in the left side menu.
---
Monday, May 13
Shorewood Adds Program for kids up to 16 Years Old
Are your kids getting too old for Shorewood Soccer? Are you running out of options for your children to play soccer beyond elementary school? Shorewood Soccer is expanding our older player offerings. Our U11, U12, and U13 will continue to play as they have for the past 2 years, as a combined group. We have created a new U16 division, for U14 through U16 players, that will compete in 3v3 games. Teams will consist of 6 players and a parent coach. The teams will play a minimum of 2 games each weekend. The 3v3 game is a high paced game with numerous touches on the ball. It is an exciting game to play and watch.
We are very excited to create this new offering so please spread the word that we are expanding our league to accommodate your high school age kids!
3v3 Soccer is a variety of soccer played between two teams. Each team may only have 3 players on the field at a time (hence providing the name, "3 v 3", "3 versus 3", or "3 on 3"). This style of soccer is more commonly referred to as a "small-sided" game, as compared to a full game with larger teams. The field used is smaller than a regulation soccer pitch, instead it typically is 30 yards wide by 40 yards long, although these dimensions vary quite a bit when the game is played indoors due to the varied styles and sizes of indoor pitches. It uses a much smaller goal than fullsided soccer. In most 3v3 there is no keeper.
"3v3 Soccer" is claimed to be the fastest growing form of soccer in the World. Its greatest popularity is in the United States, where hundreds, and perhaps thousands of Tournaments take place each year. It is a much faster paced, and higher scoring game than traditional full sided soccer. The speed of the attack, the use of triangulation, and the strategies bring aspects of Hockey into the game. The quick shift from one end of the field to the other after a goal is scored, or upon loss of possession is reminiscent of Basketball. It requires the blending of individual skills with teamwork.
Its gain in popularity is largely because every member of the team gets equal playing time, and equal touches on the ball. All players on the field are a part of the play. Because of the speed of the game, and the fact that players are constantly in motion, there are frequent substitutions. A typical player may be rotated on six times or more in one game. There are no permanently assigned positions as there are in full sided soccer, giving each team member equal status and equal importance. This helps to develop individual skills.
Note: This is considered a Soccer skill competition, and cannot be played at the same time a player is actively playing for a high school soccer team. If your child is on the high school soccer team, they can play in their off season.