SMS Milford: Welcome
40th Annual Saint Mary's Basketball Tournament
Welcome to the 40th Annual St Mary's Basketball Tournament
Thanks to all the teams for joining the tournament. We hope that you enjoyed the competition, and our hospitality. Please feel free to provide us with any feedback, or insights.
Please see the list of Champions for our 40th annual tournament below.
Good luck to all, and we hope to see you again next year!
If you would like any pictures from our Tournament presentation, Click here for more info.
Details, Roster Forms, and Rules are all available in our Handouts section (On your Left). If you have any questions or require further information, please contact us via e-mail at bballtourney@smsmilford.com.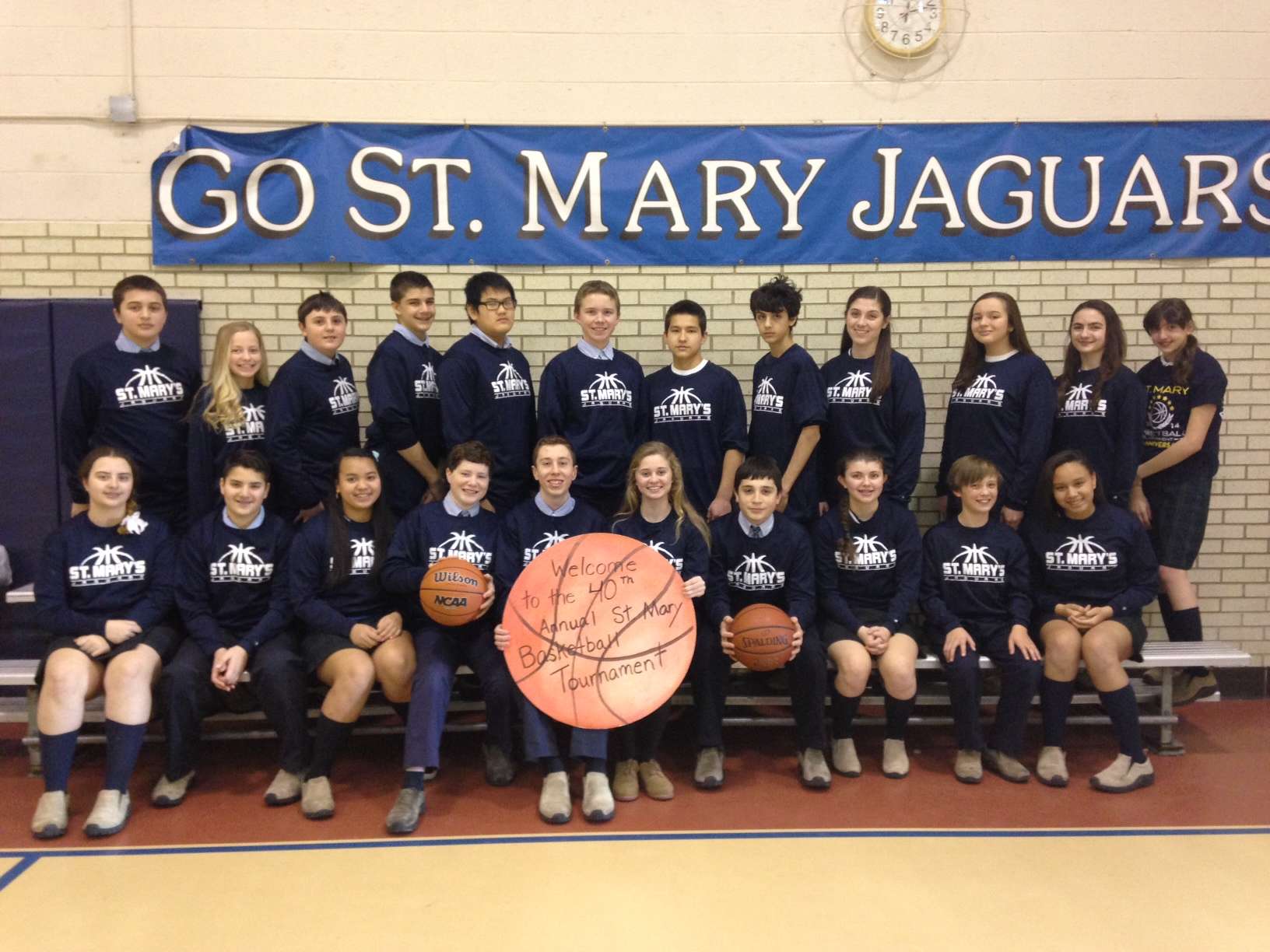 Please check here for any changes to schedule due to weather. All Changes will be posted to this site.

Click Here for Milford Weather
Thursday, March 20
40th Annual Basketball Champions - 2014
Congratulations to our 2014 Champions and Runner's Up
Girls Jr. Jr. Varsity Champions : St Catherine Siene
Girls Jr. Jr. Varsity Runner's Up: St Thomas Aquinas
Boys Jr. Jr. Varsity Champions : St Thomas Aquinas
Boys Jr. Jr. Varsity Runner's Up: St Joseph
Girls Junior Varsity Champions : St Mary Milford
Girls Junior Varsity Runner's Up: St Jude
Boys Junior Varsity Champions : St Thomas Aquinas
Boys Junior Varsity Runner's Up: Our Lady of Victory
Girls Varsity Champions : St Thomas Aquinas
Girls Varsity Runner's Up : St Gabriel
Boys Varsity Champions : St Lawrence Shelton - 8
Boys Varsity Runner's Up : St Joseph
Sunday, March 17
Champions and Finalists for 39th Annual Tournament
Saturday, March 3
Pictures From Our 2012 Tournament
Sunday, March 6
Photos from the 2011 37th Annual Tournament
Sunday, December 12
Winners from our 36th Annual 2010 Tournament
February 27 - March 14, 2010