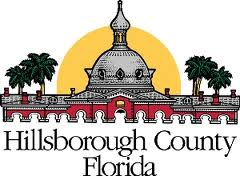 Wednesday, February 26
Welcome to South Brandon Little League! We have been around for over 50 years providing instructional baseball and softball for children ages 4-16. Little League is the largest youth sports organization in the world with 2.4M players from 6 continents and more than 80 countries. Little League is a program of service to youth. It is geared to provide an outlet of healthful activity and training under good leadership in the atmosphere of community participation.
Remember: Our League cannot be successful without the help of EVERYONE!! Little League is a volunteer-based organization; if everyone does their part, the League will run smoothly.
If you have a complaint, please recommend a solution! You can also JOIN THE BOARD to help make changes!
---
New Information:
South Brandon is in need of:
Volunteer Electrician - to assist in fixing our scoreboards
Any used John Deer Tractors (due to the stolen and vandalized tractors)
Volunteer I.T. Person to update our website
---
New boundaries are currently being approved by the Charter Committee in Williamsport. Once approved, they will be the official South Brandon boundaries.
---
When registering:
Please bring original birth certificate for your child as well as 3 Proofs of Residency. Residence Eligibility information can be found
here
.
Use Google Maps to check your address to ensure you are within the correct Little League boundaries. Click "here" to view the map.
For those just starting out, you will need the following equipment: bat, glove, helmet, protective cup, and cleats. SBLL will supply during Spring, hat, shirt, a pair of pants, belt and a pair of socks and for Fall, hat and shirt are provided.
---
Each Manager must attend the Hillsborough County coach certification class and submit the following forms/certifications to your player agent for the required by County background check:
1. Hillsborough County Volunteer Application
2. Concussion Certification @ http://www.cdc.gov/concussion/HeadsUp/online_training.html
If you have not completed the Coach certification class, Please register: Click here for course dates and locations. Background checks must be submitted first, and you must pre-register for the class. Your certification and background check will be good for two years.
As an alternate means of certification, Hillsborough County accepts the National Alliance for Youth Sports on-line coaches clinic. You can register at http://www.nays.org/nyscaonlineclinics/ and complete the on-line course. There is a $25.00 fee and the certification which is good for 1 year (Hillsborough Certification Course is good for 2 years and is free).
The Hillsborough County course covers and certifies for all sports. The NAYS certification is sport specific and must be repeated for other sports (baseball, football.....)
---