Rockland Youth Soccer: Welcome
Next RYS E-Board/General Monthly Meeting - TBD - RYS Clubhouse

Welcome to the Rockland Youth Soccer website. Please review the following information, as well as any pages for information regarding registration, age groups, coaching and volunteering.
RYS Executive Board & Age Director Election Results


RYS held it's annual elections and Age Director selections on Thursday June 9th. Here are the results. Congratulations to all returning and new members of the RYS family. There are still some open positions. If you or anyone you know is interested in any of the open positions please contact RYS President, Kevin Burke, @ president@rocklandyouthsoccer.org. Results (effective July 1, 2016):
Board Positions:
Vice President - Fred Anzivino
Registrar - Kerry Sullivan
Director of Training/Development- Rick Dunham
Director of Communications - Paul Taft
Field Manager - OPEN- NEEDS TO BE FILLED

Equipment Manager- OPEN - NEEDS TO BE FILLED

Age Directors:
Pre-K (U5) - Jenn Barry
Gr 1/2 Boys (U8) - Ashley Cutter
Gr 1/2 Girls (U8) - Ben Wood
Gr 3/4 Boys (U10)- Mike Harlow
Gr 3/4 Girls (U10) - John Hennessy
Gr 5/6 Boys (U12) - Brian Berquist
Gr 5/6 Girls (U12) - Bill Cameron
Gr 7/8 Boys (U14) - Kevin Burke
Gr 7/8 Girls (U14) - Tom Higgins
Gr 9/10 (U16) and Gr 11/12(U18) Boys and Girls - ALL OPEN for SPRING 2017
Fall Evaluations
Fall evaluations have been completed. Please contact the appropriate age director with any questions.
RYS 2016 Fall Micro Registration Now Open
The 2016 Fall Micro season registration is now open. The Travel registration deadline was June 18th. There are a few big changes to the registration process so please review the bottom carefully. Below is an overview of the changes for the Fall season. For full details on the changes, how to register, and what age group your player is in please visit our Registration menu option on the left hand side.
NEW Registration Information/Fees for Fall 2016 Season:
Micros (PreK to Grade 2) Registration Info

Micros Registration Deadline: August 13th
Late registrants will be placed on a waiting list pending roster availability. A $30 late fee will also be applied.


Micros Registration Fee: $75



Family Discount Program

3rd child (same family) - $10 discount


4th & 5th child (same family) - $20 discount
RYS Night at the Revolution - Saturday July 23rd
Rockland Youth Soccer would like announce our RYS Night at the New England Revolution! Join your fellow teammates, friends and families on Saturday, July 23rd at 7:30pm to support the Revs as they host eastern conference rival Chicago Fire! This is a fantastic chance for you and your family to celebrate a fantastic year together and support the Revs. You can ask anyone who has attended this event in the past; it is always a great time. We usually always tailgate together and the kids have a blast.
RYS is getting a great discount on corner seats: only $18 each (normally $26)! All Tickets will be located in the same section and ordering tickets is now easier than before. You can now purchase tickets through the Link below. Just choose your ticket quantity and proceed to check out. https://squareup.com/market/rockland-youth-soccer/rys-night-at-the-revolution-ticket.
You can also purchase tickets at the concession stand on Saturdays by check or cash. The cutoff date for purchasing tickets is June 30th. If you purchase online please send the RYS President an email confirmation on the number of tickets purchased to: president@rocklandyouthsoccer.org . Physical tickets will be handed out at the time of purchase. As we get closer to the date we will send and email out to pick up your tickets. Let's make a strong show of support for RYS and our local professional club!


RYS On-line Apparel Store Now Available!
RYS is pleased to announce the opening of the RYS On-line Apparel store. Just click on the RYS Apparel tab in the menu option to get started. The on-line store will continue to grow as the year progresses. Check out what we have available now!

Parking Concern/Notice @ Esten School
As we get ready to start another fun filled soccer season this is a good time to remind everyone about the parking restrictions at Esten School. Please note that the area under the pine trees near the playground not be used for parking due to the concerns of the safety for all the kids playing on the play apparatus and it poses a hazard for emergency personnel to access our fields. On busy days such as training on Wednesdays and Saturday game days, all side and back parking spaces are usually accounted for. Please feel free to use the spots in front of the school. Parking down the middle of the parking lot is also prohibited and cars will be ticketed and towed by the RPD at the owners expense. Our kids safety is our number one concern. Thank you for your cooperation.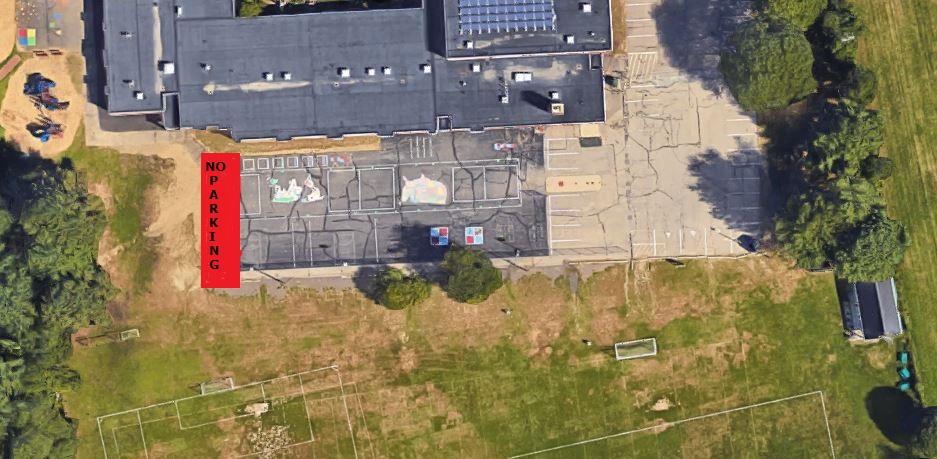 Concussion Information for Parents & Coaches
Concussions continue to be an active topic amongst the sports community. RYS wanted to share some important information for both Coaches and Parents on the topic of concussions. Please visit this link to US Soccer for more details:
http://www.ussoccer.com/about/recognize-to-recover/concussion-guidelines
Also, Travel coaches please note, effective Spring 2016, it is mandatory for all of you to take the free online course about concussions. This course will help you better understand, recognize, learn, and focus on prevention of concussions. Please visit the following link to learn more about the course and to launch the online tutorial:
RYS Fundraising Notes & Events
Please click on our Fundraising Events page for details! As always, RYS is appreciative of anything you can do to help the program.
Fall 2016 Practice and Game Schedules
Micro's Fall Practice and Game Schedule:

Opening Day TBD

| | | | | |
| --- | --- | --- | --- | --- |
| Age Group | Practice Day | Time | Game Day | Time |
| U5 | Monday | TBD | Saturday | 12:15pm-1:15pm |
| U6 | Tuesday | TBD | Saturday | 11am-12pm |
| U8 Boys | Wednesday | TBD | Saturday | 8:30am-9:30am |
| U8 Girls | Thursday | TBD | Saturday | 9:45am-10:45m |

Travel Team's Fall Game/Practice Schedule:


Opening Day TBD
Your Coaches/Age Directors will be in touch with you regarding your practice schedule. Below is the guideline that will be followed closely by the age groups. Times/Days are subject to change.
| | | | | |
| --- | --- | --- | --- | --- |
| Age Group | Practice Days | Time | Game Day | Time |
| Travel Girls | Tuesday & Thursdays, potential on alternating fridays | Varies | Saturday/Sunday | Varies |
| Travel Boys | Mondays & Wednesdays, potential on alternating fridays | Varies | Saturday/Sunday | Varies |
Click on the Link below for your son or daughters travel game schedule:
Volunteers Needed
Dr. Martin Luther King said "Everybody can be great because everybody can serve". Are you one thats looking to serve and make a difference in the Rockland community? If so, volunteering for RYS is one way of giving yourself that satisfaction, pride, and accomplishment you get when volunteering.
There are many opportunities to volunteer your time with RYS:
Concession Stand - Do you want to earn a FREE RYS Registration? If so, RYS is in need of help in the concession stands during the Spring season. If you want to earn this free registration you just need to volunteer 8 hours of your time over the entire Soccer season. That's only 1 hour per week! High School students looking to earn their community service hours can also volunteer at the Concession stand. If you are interested in volunteering your time please contact our Director of Concessions, Christine Berkley @ cberks74@yahoo.com .
Coaching - ALL Age groups are looking for Coaches. If you, or someone you know is interested in coaching for one of the age groups, please reach out to that age groups Age Directors. You can find a link of Age Directors by clicking on the Divisions/Age Director tab.
RYS Improvements - RYS is always looking to improve. Whether it be field improvements, concession stand improvements, etc., we are always looking to get better. Do you master in a trade? Looking to volunteer your expertise? If you fall in this category or know of a person or company looking to volunteer their services please consider RYS. We are always looking at ways to get better. If you want to volunteer your traits please contact RYS at: info@rocklandyouthsoccer.org


RYS Other Important Announcements
Cleat Donation Program – RYS is pleased to bring back the cleat donation program. If you have soccer cleats that are in good condition but no longer fit your player please consider donating them to RYS. RYS will make these cleats available to those that are in need of a pair. Please consider donating your soccer cleats to the clubhouse. For those in need of soccer cleats, please come down to the clubhouse to see what we have available.