Richmond Lions Youth Rugby Club: Welcome
Welcome to Richmond Lions Youth Rugby
** Practice Cancelled Thursday 5-21**
No Practice on Monday for Memorial Day Holiday
Practices resume Tuesday and Thursday in Chesterfield and Wednesday in Henrico
Congrats to the U13 Spring state champ Richmond
Lions/Hanover Rhinos/Prince William Power combined team!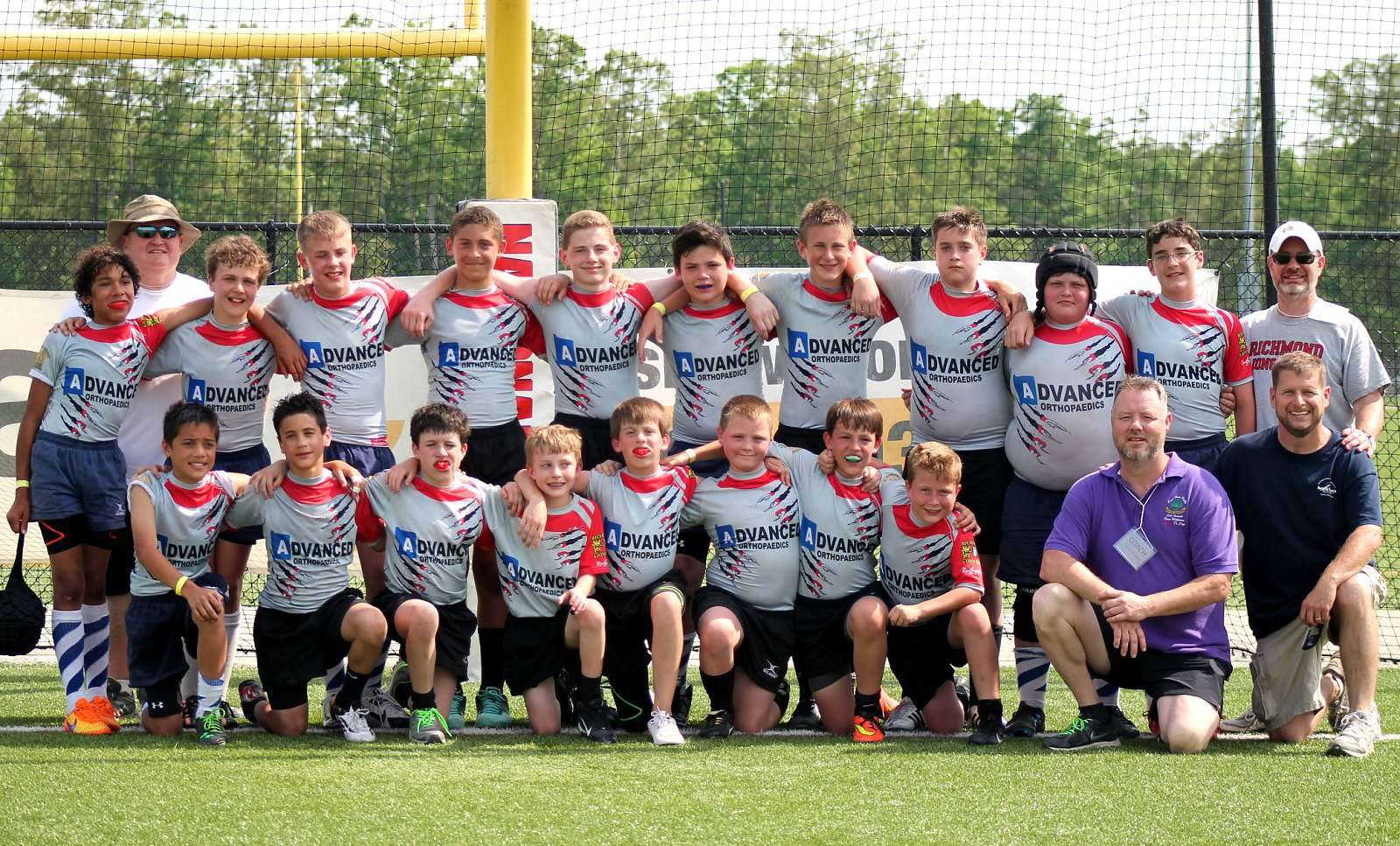 Practices in Henrico are Mondays and Wednesdays at 6 at
J Sargeant Reynolds Parham Campus
Practices in Chesterfield are Tuesdays and Thursdays at 6pm at Swift Creek Middle through June, then move to River City Sportsplex.
All summer players must be registered with USA Rugby. See Registration Info for more details.
Don't forget to bring a friend to Practice! All new players may practice for a week for free!
Check out this video about Youth Rugby from USA Rugby
No Experience Necessary!
We offer tag and tackle rugby for ages 5 to 18**
(must be 18 or under as of 9/1/2014)
Richmond Lions Youth Rugby competes with other teams in the Rugby Virginia Leagues.
Registration is now open for our Summer Season for all ages! Season will begin in Mid-May and end late July with the Rugby Virginia Youth Tournament (part of the Virginia Commonwealth Games). Check out the Registration page for more details.
Join us on Facebook!