ROSEDALE LITTLE LEAGUE: Welcome
You can now register on line

http://www.mylocker.net/my/shop/rosedale-little-league/index.html
HOME OF THE ROSEDALE LITTLE LEAGUE. SERVING CAMBRIA HEIGHTS, FAR ROCKAWAY, LAURELTON, SPRINGFIELD GARDENS, ROCHDALE, ROSEDALE, AND ST. ALBANS
Message From The President,
Dear Family, Welcome to the 2018 Season. With 62 years of service to Rosedale and surrounding communities Rosedale Little League is still working to give the best possible baseball experience to our players, parents and fans. With devoted Managers and Coaches that are background checked we continue to be one of the best leagues in Southeast Queens. I can promise you that nothing good happens without lots of work and dedication. The Board of this league along with Managers and Coaches and countless volunteers work hard in upholding the reputation of this league through organized baseball and softball. We have an Opening Day Parade, Allstar Day, Clean Up Your Park Day, Managers and Coaches against the Parents, Holiday Festival, Annual Awards Dinner at Antuns our Annual Christmas Party, and numerous Toy Drives. We have collected toys for Saratoga Inn Shelter, St. Mary Star of the Sea Church in Far Rockaway Shelter, Springfield Shelter and this past year we sponsored an organization called Adopt A Family. We are committed to building communities and being a part of strengthening families. Parent please come to the practices, come to the games and make sure that my Managers and Coaches are giving your children an experience they will remember forever. You have a responsibility to your child to do that. It is our humble desire that your child enjoys their time with the Rosedale Little League no matter how short or long the time is. This is a thankless, payless job and you have to wonder why we do this. We do it because we love your children and this community. There is no amount of money that could compensate for the memories that are created every year from watching your children from the beginning of the season to the end. It's a wonderful feeling and that's why we continue to do what we do. We need responsible Managers, Coach's, Scorekeepers, Field Helpers and Team Moms. Due to the outstanding work that we have done in the community our territory has been extended to Cambria Heights, Laurelton, Springfield Gardens, St. Albans, and Rochdale that is why it is imperative that we get feedback from you. Any sport you put your child in requires a certain level of commitment from you the parent. I also encourage you to go to Little League International website to learn more about Little League ball. It is extremely important that if you have a child playing any sport they are covered under your insurance. Every year I ask for help and there are those that will always volunteer and others that stand by and watch. I always say this and will continue to preach that you can either be part of the solution or part of the problem. Come help us be a part of the solution. We need your help. Much love to you and your family. Registration is now open. Contact Bernie Brown at 917-561-6921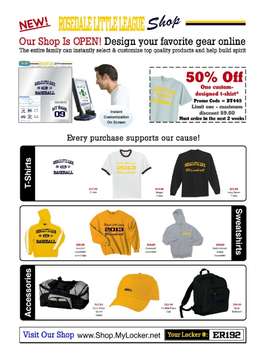 http://www.mylocker.net/my/shop/rosedale-little-league/index.html
ROSEDALE LITTLE LEAGUE REGISTRATION
Wednesday, May 2
OPENING DAY SCHEDULE
ROSEDALE OPENING DAY
Parade leaves at 8:45 am - Rosedale LIRR Parking Lot on Francis Lewis Blvd.
across the street from Danny Cab Service to Brookville Park
(Corner of 147th Ave. & 232 Street)
…Face Painting, clowns, bouncy houses, music, hot dogs/ hamburgers and baseball to follow!
Instructionals (4,5,6) Teeball Field - Farm (7-8) Minor Field First - Minors play on Major field all games start at 11:am
Majors (11-12) Major Field - start 1:00pm
(call Bernie Brown - 917-561-6921)
Sunday, March 18
Mets Buy Equipment For Youth Teams
Hundreds of young baseball and softball players from across the five boroughs got a helping hand Saturday. See the video.
mets buy
Wednesday, May 17
Click on link to check our fan page
Click on pic to view our unoffical fan page
Thursday, May 11
All Please Check Your Game Schedule Weekly!
Please check your schedule weekly!
Monday, June 19
Allstar Day - June 25, 2017
START TIME
Instructionals: 11:30AM
Farm: 10:00am
Minor: 12:00pm
Major: 2:00pm