Redlands Baseball/Softball for Youth: Welcome

RBY Needs Sponsors!!
Team Sponsor $250 ; Diamond Sponsor $1000
Player obtaining sponsors will get a refund of registration cost. Sponsored Player can get more than one refund if more than one sponsor is obtained.
Diamond sponsors recieve a banner ad on our website.
Teams obtaining a sponsor will recieve a free pizza party
Team Parent Page Update:
Orders for Coaches Shorts that have been filled and are ready for pick up are posted.
FINAL SNACK BAR SCHEDULE REVISION IS POSTED. 14U AND PONY TEAMS HAVE BEEN IMPACTED
THIS LITTLE SLUGGER HAS ALREADY ACQUIRED 3 SPONSORS!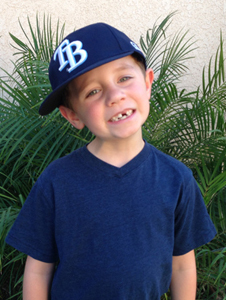 Hayden Lewis...Shetland Tampa Bay Rays! RBY's up and coming!
Due to the cancellation of opening day, if you are on a payment plan you need to pay off your balance THIS (March 3-March 8) week or you will be penalized by a $25 late payment fee and your player will be ineligible to play until payment has been made. You can mail in your payment to P.O. BOX 7875 Redlands CA 92375. Just be sure to notate the player the payment is for.

RBY Needs Sponsors!!!
Team $250; Diamond $1,000.
Diamond Sponsors receive a web banner
Forms can be downloaded from the web site under become a sponsor
Players obtaining sponsors will get refund of registration cost.
Player can get more than one refund if more than one sponsor is obtained.
All teams with sponsors will receive a "win" in the final standings
Teams getting four or more sponsors will receive a free pizza party at
Shakey's at end of season.
RBY accepts sponsorships throughout the season.
Without sponsorship revenues, RBY would have to raise its fees even further,
just to maintain the current level of the program.
**RBY is a non-profit organization, governed and run solely by volunteers that number over 300. Since 1963 we have been providing a safe place for the youth of Redlands and surrounding communities to learn and play ball, make new friends,
as well as build self-confidence and self-esteem. RBY is sanctioned by PONY Baseball and Softball, whose "Protect Our Nation's Youth" message is put into practice by providing experiences in youth baseball and softball that will help young
people grow into healthier and happier adults.

Wednesday, January 16
Redlands Baseball/Softball for Youth RBY