Redlands Baseball/Softball for Youth: Welcome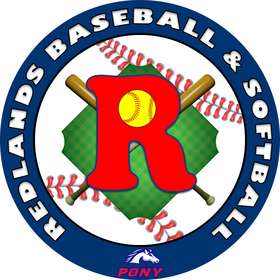 Team distribution will be delayed for the following divisions until all manager positions are filled. The following managers are still needed:
Shetland-still need 4 managers
8U Manager positons have been filled teams will be distributed by the end of the week. A BIG THANK YOU to all the parents who stepped up! We can't do it without them!
14u still need 1 manager
For softball contact Josephine Ramirez 909-520-8480 or gramirezx4@yahoo.com
You must turn in a application for the Spring 2015.
Team $250; Diamond $1,000.
Diamond Sponsors receive a web banner
Forms can be downloaded from the web site under become a sponsor
Players obtaining sponsors will get refund of registration cost.
Player can get more than one refund if more than one sponsor is obtained.
All teams with sponsors will receive a "win" in the final standings
Teams getting four or more sponsors will receive a free pizza party at
Shakey's at end of season.
RBY accepts sponsorships throughout the season.
Without sponsorship revenues, RBY would have to raise its fees even further,
just to maintain the current level of the program.
**RBY is a non-profit organization, governed and run solely by volunteers that number over 300. Since 1963 we have been providing a safe place for the youth of Redlands and surrounding communities to learn and play ball, make new friends,
as well as build self-confidence and self-esteem. RBY is sanctioned by PONY Baseball and Softball, whose "Protect Our Nation's Youth" message is put into practice by providing experiences in youth baseball and softball that will help young
people grow into healthier and happier adults.
Wednesday, January 16
Redlands Baseball/Softball for Youth RBY