Puyallup Juniors Volleyball Club: Welcome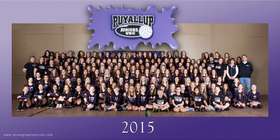 BUILDING ADDRESS
16719 110th Ave. East, Suite A, Puyallup, WA 98374 • (360) 367-1821 • puyallupjuniorsvbc@gmail.com
Mailing Address
PMB 197, 17404 Meridian East, Suite F, Puyallup, WA 98375
* * * * * *
Click here

to like our Facebook page. Follow us on T
witter @PuyallupJuniors
* * * * * *
Little PJs
Get introduced to volleyball through our Little PJs program! Click the tab at left for more information.
* * * * * *
Congratulations to this year's Winter Classic teams!
U12 Top Finishers:
1st Place: Lake Tapps 12 Orange
2nd Place: PJVBC 12 National
U14 Top Finishers:
1st Place: 253 Elite 13
2nd Place: Ferndale 14 Ice
U16 Top Finishers:
1st Place: 253 Elite 16
2nd Place: Space Needle 16
U18 Top Finishers:
1st Place: Washington Elite 18
2nd Place: PJVBC 18 John
* * * * * *
Pay Online Feature Now Available!
We have just launched a pay online feature which will allow you to make online payments for club dues through PayPal! We're excited about this update and hope that it will provide convenience for you in your payment plans. *Please be aware that the club due amounts will be slightly higher if you pay online. This is to help cover the fee for using PayPal. You are still more than welcome to pay with cash or check in person at Sunrise Courts or pay by mail and avoid this fee!
Click the "Pay Online" tab at the left for more information and to start paying online!