Poplar Tree Pirates: Welcome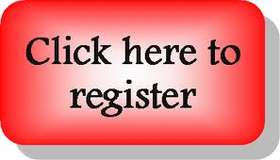 FOR MEMBERS OF POPLAR TREE ESTATES HOA
POPLAR TREE PIRATES SWIM TEAM
The Northern Virginia Swim League (NVSL), founded in 1956, has adopted the following mission statement: "
To develop in the children affected by this program – a love for the sport, advanced aquatic skills, teamwork and the principles of good sportsmanship
."
On the Pirate team, personal development is what is most important and for a swimmer that means improving your times. We believe that by establishing a healthy environment that encourages the kids to do their best, recognizes their contributions and is fun for the entire family, we will have met our goals.
We've all taken our kids to soccer or other sports and probably stood by as two or three parents ran the team. Swimming isn't like that. You can't run a swim program without parental help. In fact, it takes over 450 different parent activities over the course of our season to time, officiate, score a typical swim meet, perform pool set up and break down, running concessions or doing non-swimming team activities.
Swimming is unique in that there's a place on the team for anyone eighteen or younger who can swim across the pool without assistance. How many other sports have kids five years old to eighteen years old and their parents on the same team participating in the same competition?
We invite you and your family to join the Pirate Swim Team family in 2013 for a summer of fun.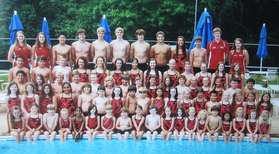 2012 Poplar Tree Pirates
Monday, April 29
Parent Meeting May 2 @ 7PM at Poplar Tree Community Center
Calling All Poplar Tree Pirates!
The Poplar Tree Swim Team is excited for the start of our 26th summer swim season and we invite all neighborhood swimmers age 5 through 18 to join. Your child should have the ability to swim one length of a pool in order to participate. We also offer a PeeWee program for our littlest swimmers aged 4 to 7 who may not be able to make it an entire length of the pool.
As in the past, the team will participate in both the West Fairfax Developmental League on Monday nights, and for those who qualify each week, in Division 6 of the Northern Virginia Swim League (NVSL) on Saturday mornings. We strive to make this fun for the kids and to build community spirit. In addition to swimming, we have pep rallies, a 4th of July pancake breakfast prepared by the dads, and other social events.
Registration Info: Registration is open and can be completed on line via the Poplar Tree Pirates website www.poplartreepirates.org. Every swimmer will receive a team cap and those who register by June 1 will receive a team t-shirt with their registration. Be sure to bookmark the teams website as it is a good resource to refer to throughout the swim season. Parent Meeting: Our pre-season parent meeting will be held on Thursday, May 2nd at 7:00 pm in the Community Center. Come hear about the team and meet the coaches!
Swim Suit Sizing: Aardvark Swim and Sport will again be our team suit and equipment supplier. Team swimsuits may be purchased directly from Aardvark Swim and Sport at 14221-A Willard Road, Suite 1050, Chantilly, VA 20151, 703-631-6045. Aardvark is having a Poplar Tree Pirate night May 15th from 5-7pm where they will give a 15% discount on any ADDITIONAL items. Take advantage of this and make sure you have your spare goggles! PLEASE NOTE THAT WE WILL BE USING THE SAME SWIM SUIT AS LAST YEAR.
PeeWee Pirates: We will once again offer a PeeWee program to our youngest swimmers, ages 4 to 7. The purpose of this program is to help swimmers learn how to swim the length of the pool, and eventually swim in a Monday night meet. Our PeeWees need to be children who are already comfortable in the water, can put their faces in the water, float on their stomachs and are comfortable leaving their parents to participate in the practice. PeeWees will be offered 3 mornings/week, and practices will start on June 19th through the end of July.
Practice Schedule:
First Practice: Tuesday, May 28th at the Pool
Practice times until school ends:
3:30-4:30 pm 13+
4:30-5:15 pm 8 and unders
5:15-6:15 pm 9-12
Saturday clinics (June 1 & 8):
9:00-10:15 am 9 and up
10:15-11:00 am 8 and unders
Beginning June 19th:
8:00-9:15 am 13+
9:15-10:15 am 9-12
10:15-11:00 am 8 and unders
10:30-11:00 am Pee Wee's
If you have any questions, please contact one of our team reps: Jen Brunner (571-217-3348) or Victoria Young (703-378-5133) or send an email to ptpiratesswim@gmail.com. We look forward to an exciting summer of swimming! Go Pirates!