Plant City Little League: Welcome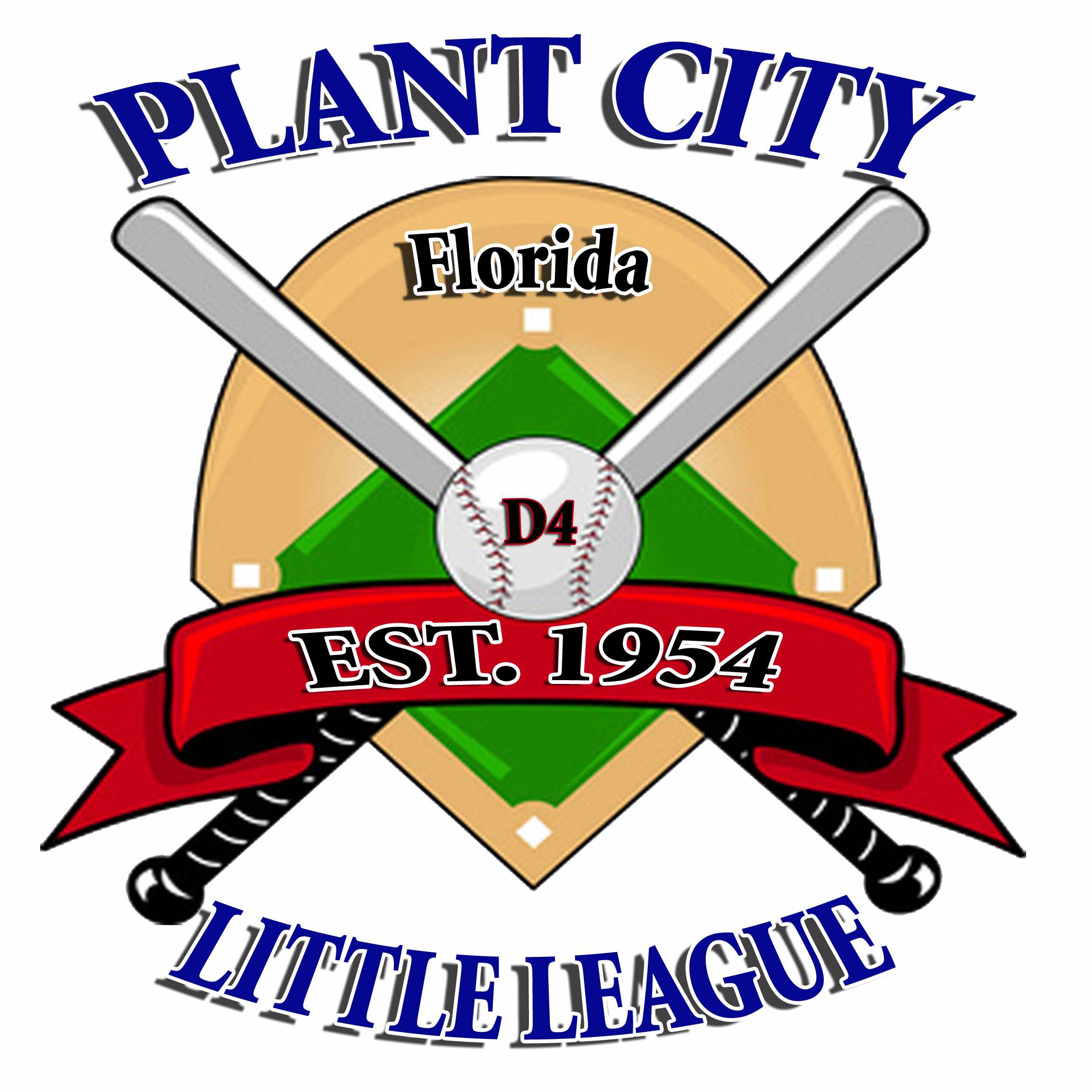 813-754-7255
---
Online Registration is now active!
View the Spring 2014 Registration Flyer Click Here
---
2013-2014 PCLL Board of Directors
Meeting for selection of board positions will be held tonight 8/19/13 at 6:30pm in the PCLL board room.

Aaron Pues
Brian Plunk
Ben Smith
Charlie Farmer
Cory Kirkland
Danny Coton
Dave Byars
David Gould
DJ Brewington
Gary Graham
James Swinson
Jami Stines
Jeremy Bendorf
Jessica Bice
John Moore
Missy Grimes
Rhett Rollyson
Roy Palmer
Steve Shissler
Tate Whatley
Tim Dowdy
T.J. Messick
Tommy Hubble
Troy Crews
---

PCLL Fans! Please come out this weekend to support our 11/12 Year Old Little League Baseball Team as they are playing in the Florida STATE LL Tournament at Lutz Little League! Get your Maroon on and help bring your District 4 & Section 4 Champions some home field advantage to each game!

Pool B - Schedule
Game #1 - Friday 7/26 at 5:00pm on Field #3 vs Dist. 12 / Sect. 7 Dunedin Little League
Game #2 - Saturday 7/27 at 11:30am on Field #3 vs Dist. 10 / Sect. 8 North Springs Little League
Game #3 - Saturday 7/27 at 5:00pm on Field #3 vs Dist. 20 / Sect. 1 Northwest Leon Little League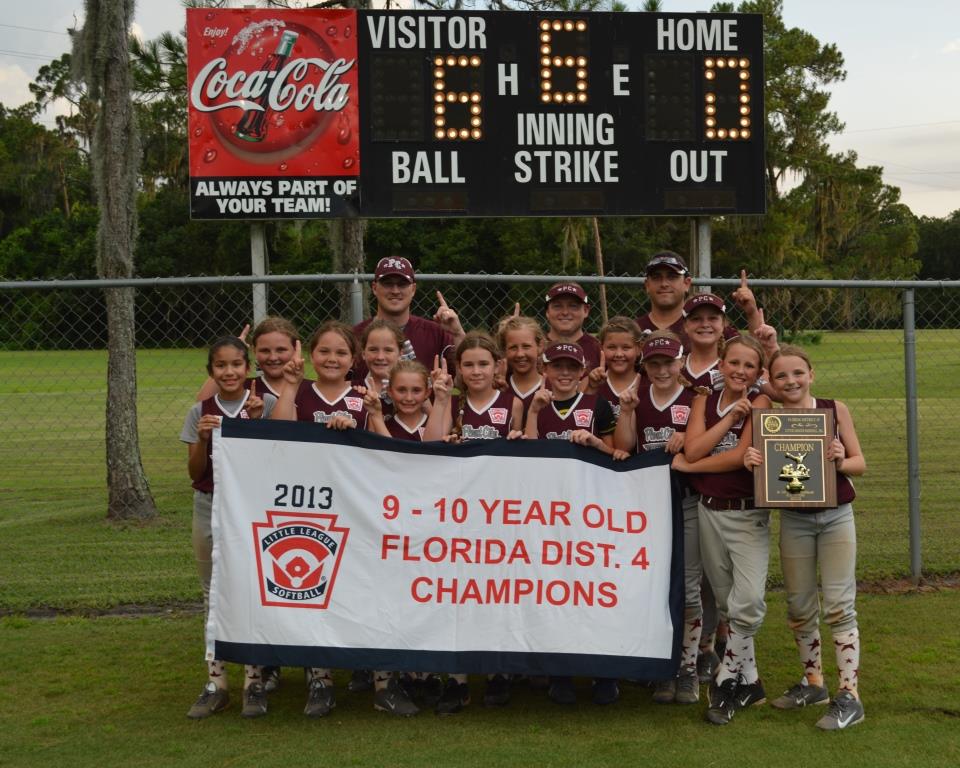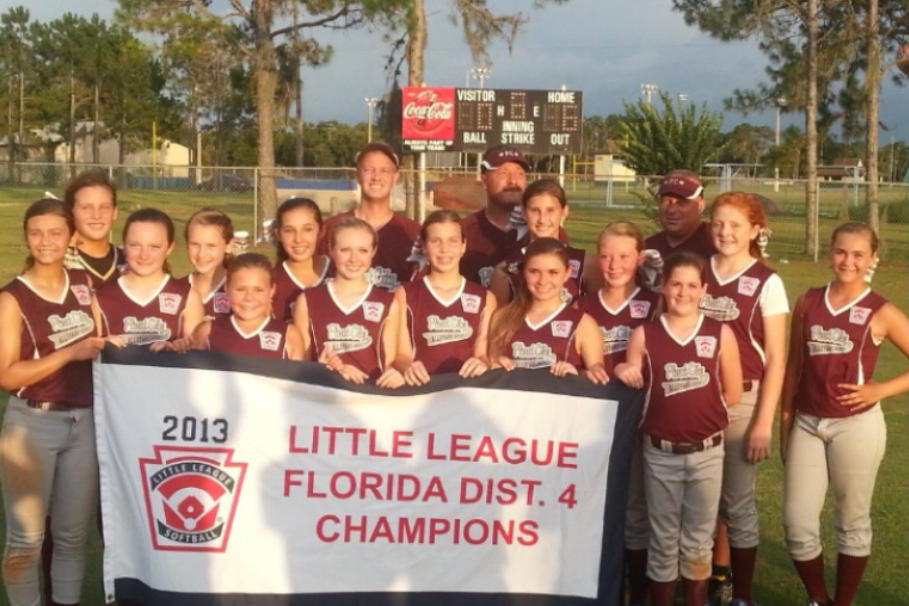 6/27/13
Plant City's 9-10 Softball beat North Lakeland 6-0 for the 2013 District 4 Championship!
Plant City's Little League Softball beat Lake Wales 6-0 for the 2013 District 4 Championship!
Plant City's 10-11 Baseball beat Auburndale 11-4 for the 2013 District 4 Championship!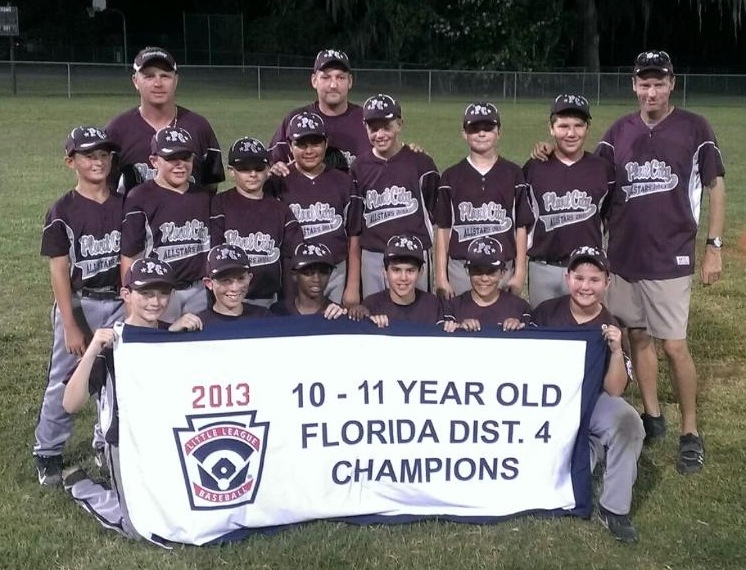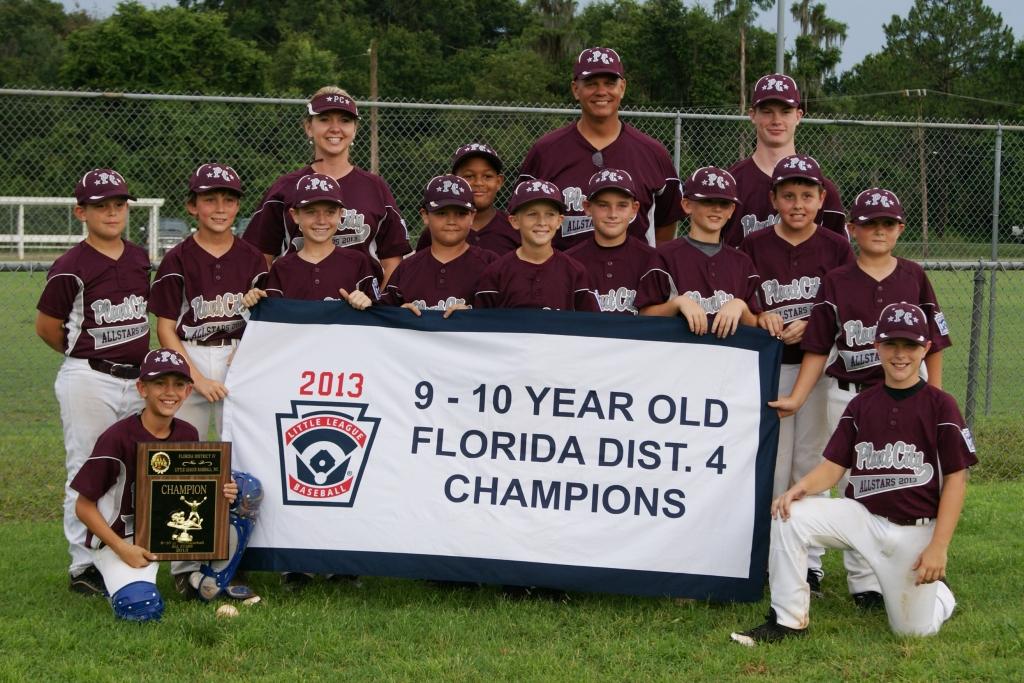 6/30/13 - Plant City's 9-10 Baseball team had to beat Auburndale twice by the scores of 14-0 & 3-1 to win the 2013 District 4 Championship!




---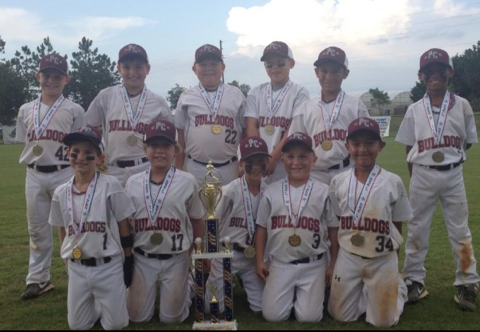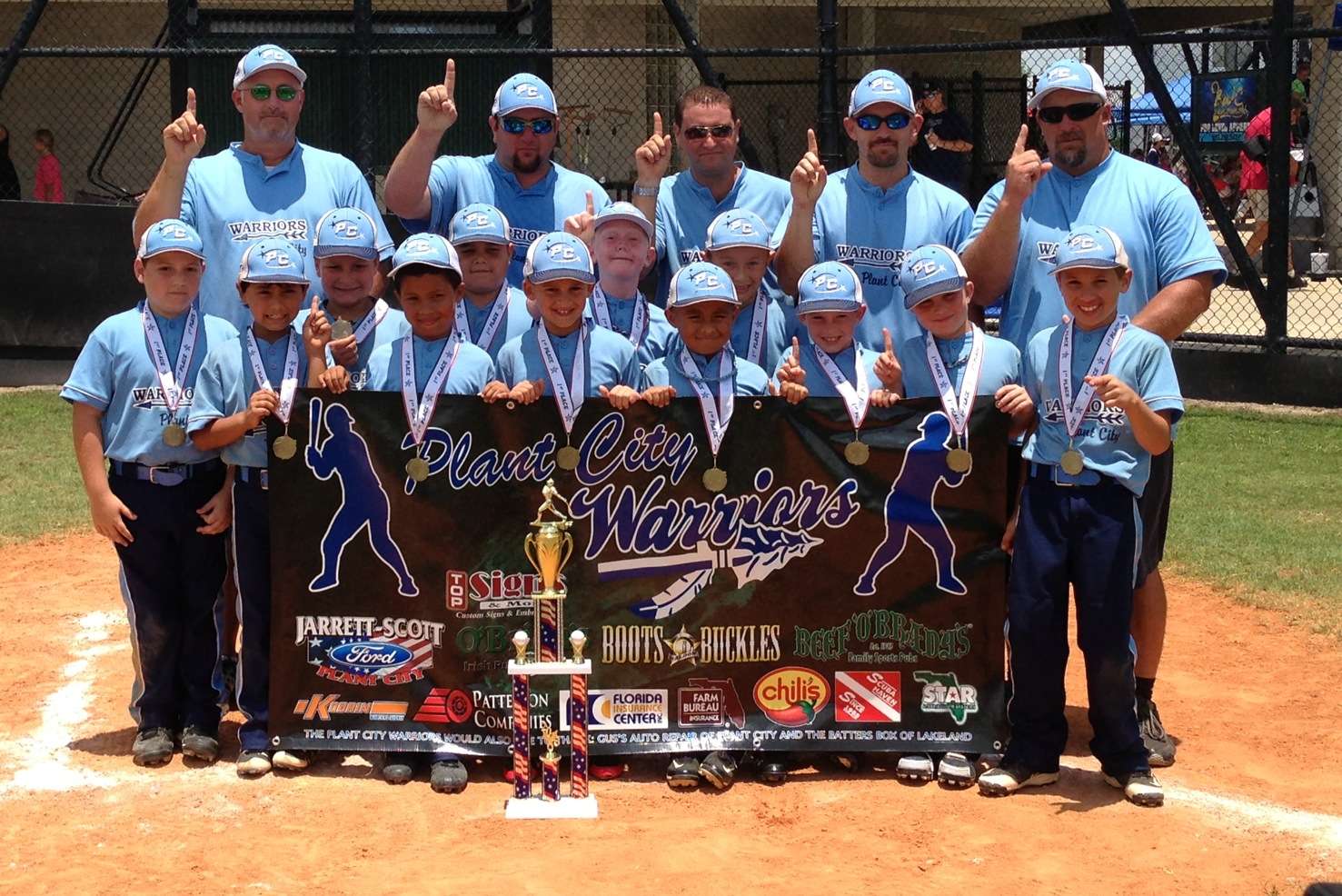 6/16/13 - The 2013 Plant City Bulldogs machine pitch team took 1st Place in the Dundee Gold Rookie Tournament and the Plant City Warriors machine pitch team took 1st Place in the Dundee Silver Rookie Tournament this past weekend! Congratulations Boys!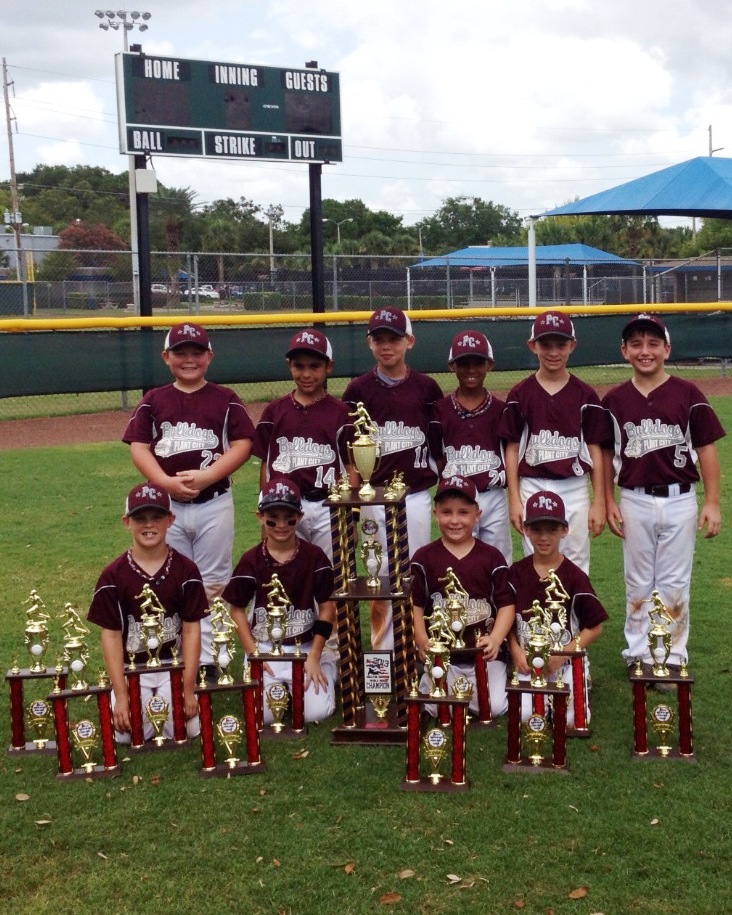 2013 State of Florida Sectional & State Tournament Dates and Locations Announced

This year's Homerun Derby featured 27 participants who each got 10 outs in Round #1 to show their power! The top 6 Homerun hitters from round #1 advanced to Round #2. The top 2 hitters from Round 2 advanced to the Final Round where they battled it out for the 2013 PCLL Homerun Derby Championship Title!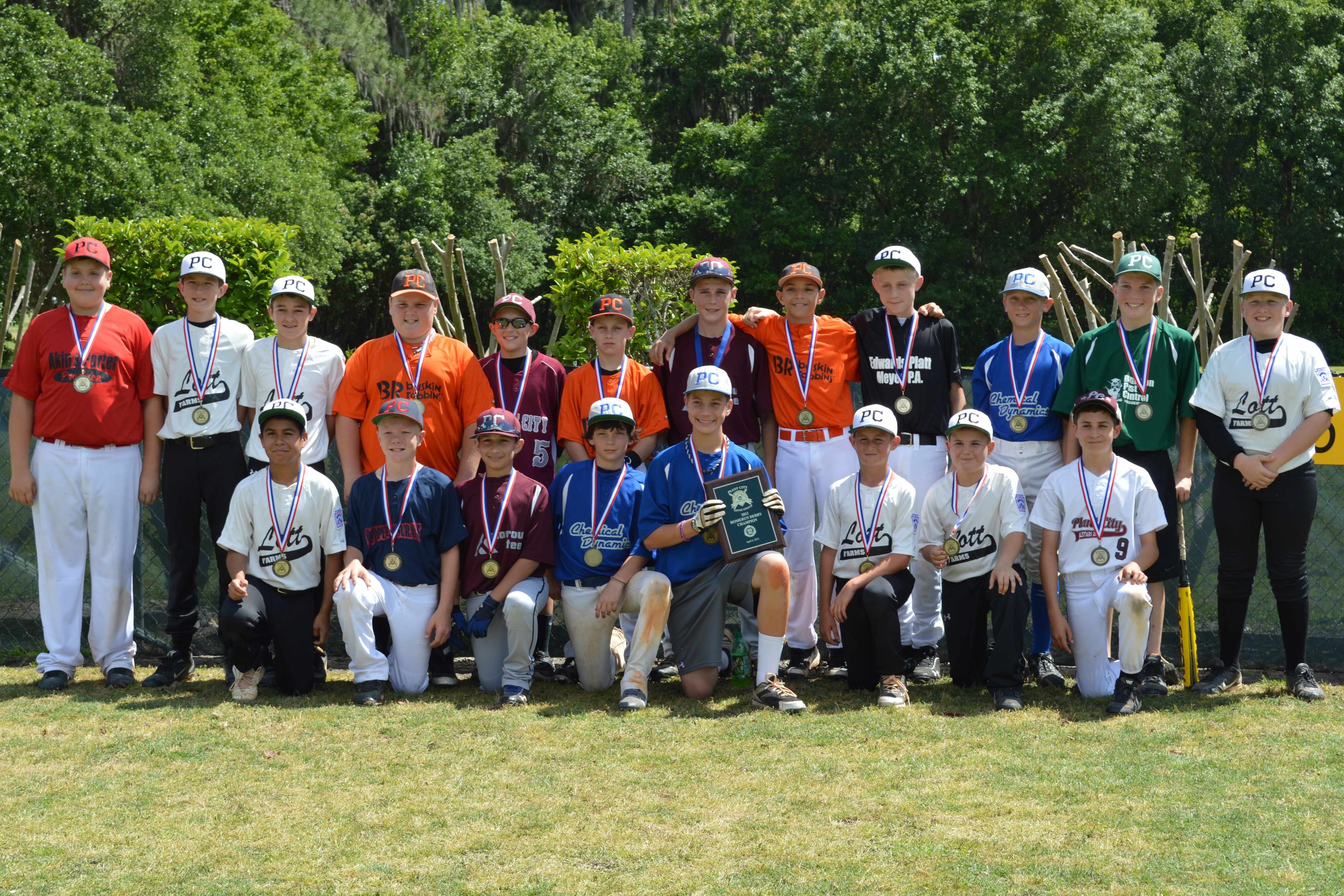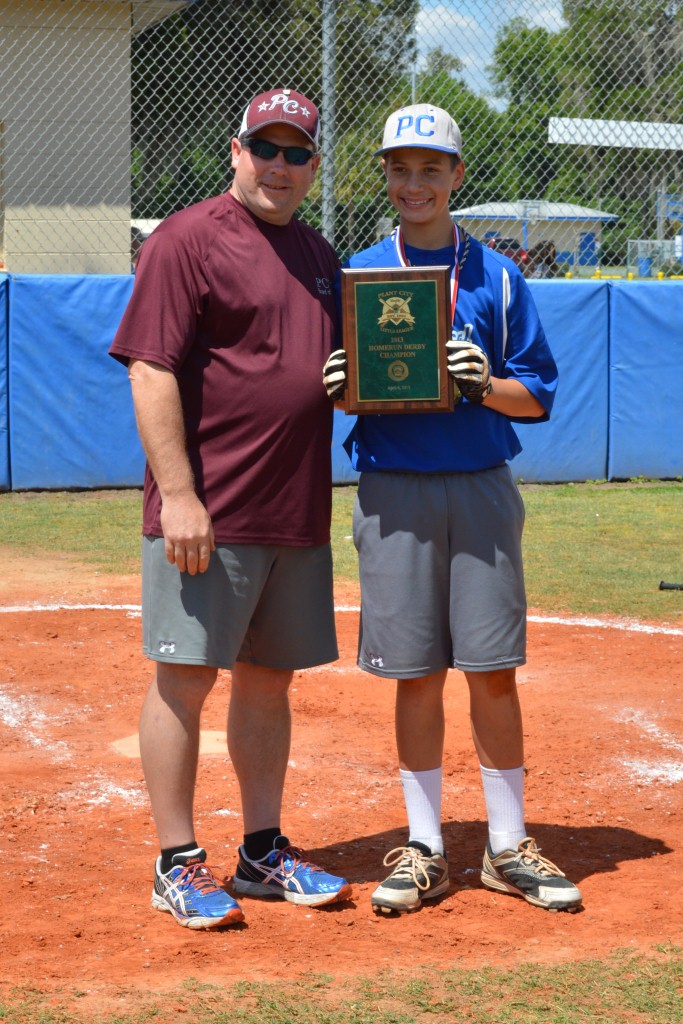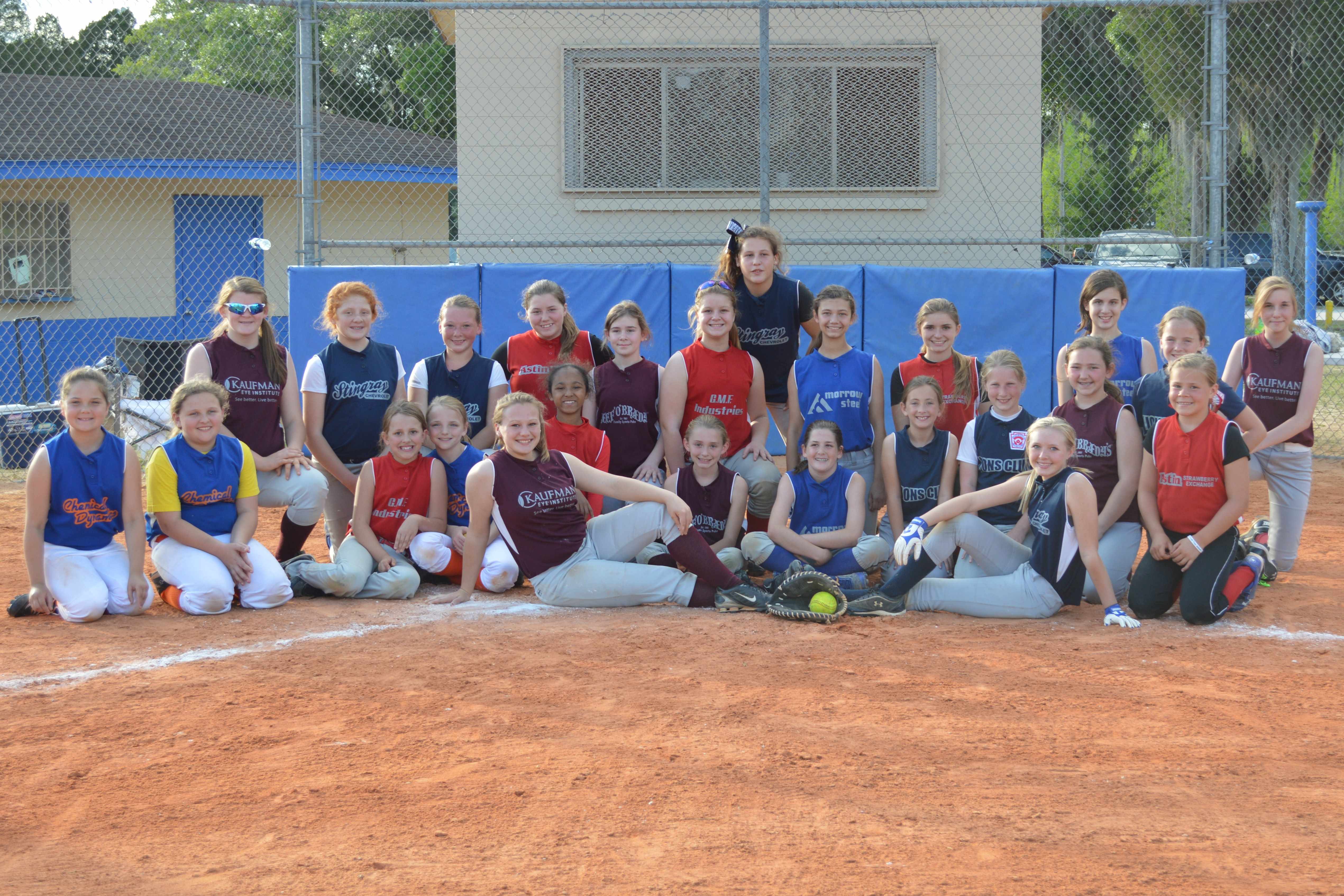 Congratulations to Big Ben Pues
for hitting 24 Total Homeruns to Win this year's HR Derby
Awards presentation by President John Moore and Majors P.A. Cory Kirkland
2013 PCLL Homerun Derby Results - 98 Total HRs 4/6/13
Round #1
Round #2
Round #3
Ben Pues - 8 Andrew Long - 7 Ben Pues - 11
Parker Messick - 6 Ben Pues - 5 Andrew Long - 9
Andrew Long - 6 Parker Messick - 5
J.J. Gonzalez - 5 J.J. Gonzalez - 3
Hunter Emerine - 4 Hunter Emerine - 3
Dylan Robinson - 4 Dylan Robinson - 3
Tyler Dowdy - 3
Tyler Pickrell - 3
Jacob Voelker - 3
Braxton Plunk - 2
Bryar Christian - 2
Reed Tyler - 2
Connor Rogers - 1
Garrett Gould - 1
Jonny Ontiveros - 1
Zachary Thames - 1
Ashley Blessin
Colton Miller
Aaron Risdon
Tommy Johnson
KJ Johnson
Michael Coton
Brandon Grant
Nate Hardwick
Casey Mawhinney
Jarod Wingo
Rhet Conyers
---
---
Please visit our new Girl's Power House Softball Page - Click Here!
---

---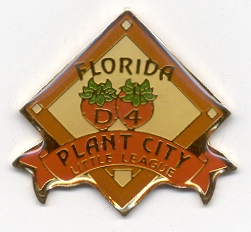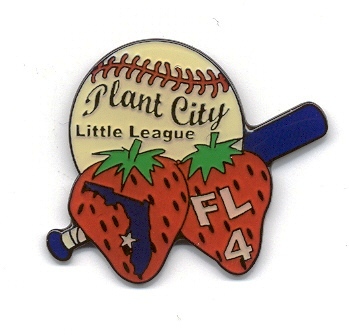 Plant City Little League History...

We know all you old ball players, managers, coaches, and service members are still out there... We still need your help!

We are looking to display some of the old PCLL pieces of the past here on our website! (See the slide show below) If you or someone you might know still have any old team photos, All-Star team photos, LL Pins, trophies, plaques, or banners out there for Baseball or Softball that could help piece together our rich historical timeline, please email the info to us or bring it in to the boardroom so we can document your items as part of our new PCLL History page or add to the "Trophy Case" page or if you just want to add to our "Old School Photos" album, it would be greatly appreciated! Email info and photos to tjmessick@tampabay.rr.com
---
Little League Pledge
I trust in God, I love my country and will respect its laws.
I will play fair and strive to win, but win or lose
I will always do my best!
---
Old PCLL Photos