Albany PeeWee Storm: Storm News
Monday, February 20
PeeWee Storm Wins MassConn Presidents Day Tournament
The PeeWee Storm captured the championship of the MassConn
Presidents Day Tournament at the Olympia in West Springfield, MA on
Monday, Feb 20. The Storm compiled a 3-0 record in the round robin
portion of the tournament on Saturday and Sunday with wins over the Northern Mass Cyclone,
the New England Moose and the Connecticut Clippers. This placed the Storm
in a semi-final game on Monday morning again the Minuteman Flames '93 1A team.
The Storm came away with an 8-0 victory to earn a spot in the championship game
against the Valley Jr Warriors '93 Select team on Monday afternoon. The Storm
prevailed by a 5-3 score to capture the tournament trophy.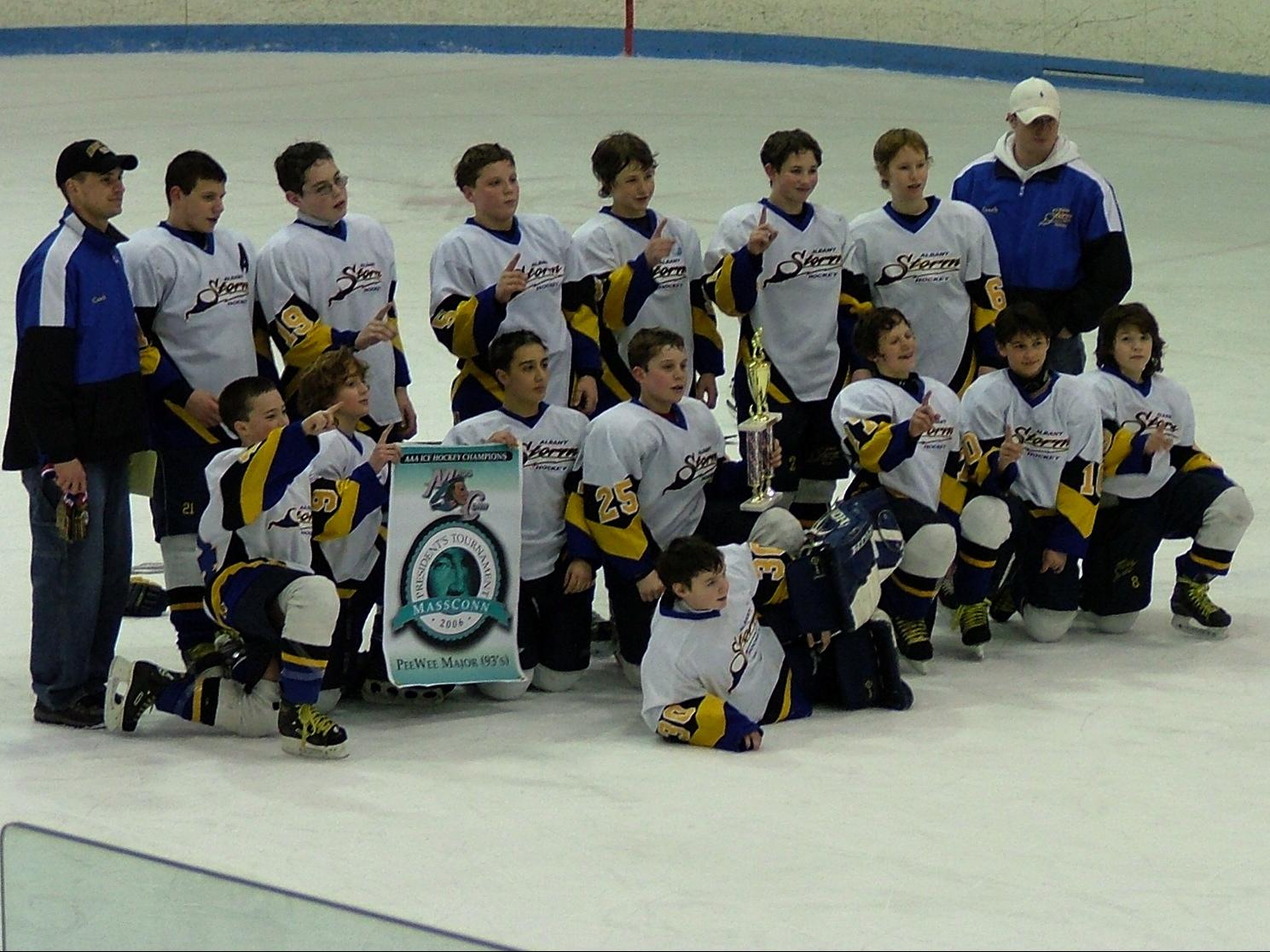 MassConn Presidents Day Tournament Champions