On The Road With Pat Neshek: Links
Sunday, March 18
MLB Player News by ROTOWORLD
Best place to find up to the minute baseball news
Thursday, January 27
Lots of info on everything autographs.
Interesting Stories In Today's Newspapers
These guys scour through the newspapers to bring you some funny baseball stories. Trust me you'll want to bookmark this page and check it out!

Funny Baseball Stories
Sunday, March 18
Twinscards.com
Ever wonder what it would be like to have every Twins Autograph ever...these guys do!
Derick Kelly's Page
Trade With This Guy!
Sunday, April 16
Derek Brutger's Site
Check out what Derek got in the mail today.

For Real - Check It Out
Simon's Autographs
Pretty sweet site, be sure to check it out for the excellent content including the in-person graphs and excellent questionaires!
Dan & Neil Auto's
Check out D&N as they hit up the Ohio Area in search of graphs!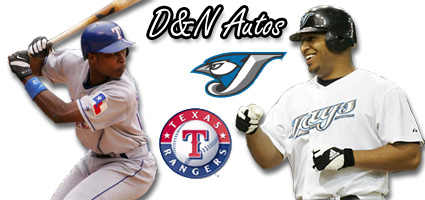 Click Here
Butler Baseball
This is it, the site that started it all

Check It Out
A Struggling Writer Trying To Make It To The Bigs
A site created by B, a friend from my hometown of Brooklyn Park, MN