Padre Little League, Senior League Baseball & Girls Softball: Welcome
Padre Little League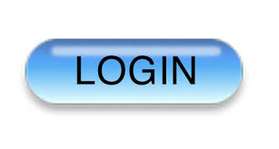 Parent Login
LITTLE LEAGUE PLEDGE
In God We Trust.
I Love My Country And Will Respect It's Laws.
I Will Play Fair And Strive To Win.
But Win Or Lose, I Will Always Do My Best.
Padre Little League
P.O Box 271275
Corpus Christi, TX 78427
Walk-Up Registrations and Tryouts
All Players, with the exception of Instructional Baseball T-Ball and all softball T-ball, must tryout or they will be a blind draw in the player draft.

Attend one of the three listed.
All tryouts are at the Padre Field at Bill Witt Park:

Saturday Feb 8 from 10 am to 1 pm
Thursday Feb 13 from 6-8
Saturday Feb 15 from 10 am to 1 pm
Fundraiser Facts:
The $40 fundraiser fee you pay during registration is actually a pre-payment for your raffle tickets. Once the season starts, you will be given $40 worth of raffle tickets that you can either sell and keep the money or submit them yourself for a chance to win some really cool prizes.
PADRE LITTLE LEAGUE WEBSITE AND REGISTRATION CHANGES:
Padre Little League has partnered with Active Network to redisign our webpages and registration process. This change will enable us to provide better information to the players and teams and allow for easier registration of players and volunteers. This will include posting of our schedule
NO OUTSIDE food and drinks should be brought into the complex and that all Padre membership support our efforts.

UPCOMING PROJECTS AT PADRE LITTLE LEAGUE:

Padre Little League has established a "Capital Funds Account" that we will use to replace and build "Major Projects" in the future. We will accept any donations designated for the listing projects or any other projects that develop.
CHALLENGER DIVISION GAMES - Padre Little League will again host Challenger Division games this season. Challenger Division is for physically and mentally disabled children, ages 5-18. Older division players act as "shadow players" and assist the Challenger players while batting, running and fielding. We have received very positive feedback from all Padre parents and players, that this experience is a great serving experience that benefits both the Challenger kids and "shadow" players.

COACHES CLINICS - Texas A&M Corpus Christi Manager Scott Malone and several players at the Padre LL fields led Coaches' clinics. The clinic covered coaching tips, batting, fielding and throwing instruction.
Tuesday, December 24
Residency Changes in 2014
Tuesday, December 24
BAT RESOURCE PAGE