Bowling: Welcome
Sunday, January 15
Bowling Update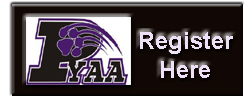 Registration is still open for the Fall 2012 Season
The first Bowling event will be Saturday, Sept 29.
Please note: All payments must be made with registration. Payment by credit card can be done with online registration. Payments of cash, check, money order must be done in person at the PYAA office during office hours. (See PYAA home page for location and hours.
The cost is $125 per child for a 10 week season.
PYAA Bowling is open to Pickerington children from 3rd grade to 12th grade.
All games will be played at RULE(3) at 10am on Saturdays.
Please check out the "Bowling Handouts" tab for weekly standings and other information.