Potomac Valley AAU District: AAU Information re: Other Districts
Sunday, December 16
The map below shows all the AAU Districts, including the Potomac Valley District, #10. Click on the map for a list of the various AAU Districts and contacts for those Districts.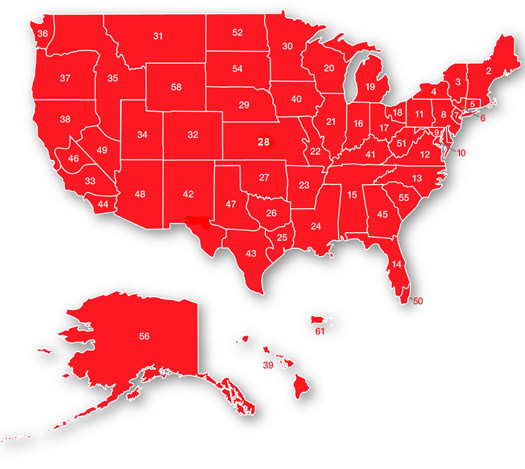 Click on Map for AAU National Website List of District Offices
Saturday, December 22
Links to Other District Websites
Click on the District logo from some of the Potomac District's neighboring Districts below to visit that AAU District's website:
For a complete list of links to other AAU District websites, click on the map of the Unitied States above to go the National AAU website page with the list of all Districts and links to their websites.