PEARL RIVER LITTLE LEAGUE: Welcome
The PEARL RIVER LITTLE LEAGUE is based in Pearl River (Rockland County, New York), and is a member league of N.Y. District 18 of Little League, Inc.PRLL features baseball and softball programs for boys and girls aged 5 to 16. PRLL was founded in 1953 and was incorporated and began play in 1954.
---
--- See Photos of PRLL Opening Day 2015 ---
Upcoming dates:
Monday, May 25: MEMORIAL DAY
Once again Pearl River Little League has been invited to march in the M
emorial Day
Parade hosted

by the American Legion Post 329 & VFW Post 7370.

We ask that

you
wear your PRLL uniform and

join us at 9:45 in the parking lot near Luigi O'Grady's.
The

parade

will

kick off at 10:15 and it will proceed to

Braunsdorf

Park on Main Street.
This is a

great opportunity to honor those who have served in

America's previous wars
and to

remember those who have given the ultimate sacrifice in defense of our country.

Pearl River Little League
2015 SPRING SCHEDULES: The 2015 Spring BASEBALL and SOFTBALL schedules have been published, and are available on the "Schedules" tab on the left column of this page (During the season, game results will be posted there).
Excel versions of the schedules can also be downloaded (thesde will not reflect rainouts or re-scheduled games): Click Here to download a copy of the Spring Softball schedules and Click Here to download a copy of the Spring Baseball Schedules.
Download: 2015 Little League Volunteer Application Form
Shopping for a bat?? Avoid confusion over whether a baseball bat is "legal". Check out the Little League Bat Information Page -- CLICK HERE -- for list of approved baseball bats and rules. There is no approved list for Softball bats, which only have to comply with Rule 1.10 CLICK HERE TO SEE THIS RULE.
See information on Challenger Little League at http://www.rcchallengerll.org/
---
TAKE ANOTHER LOOK AT PRLL's 2014 SEASON - 2014 SEASON HOME PAGE
Questions for Parking or Hopper (kitchen):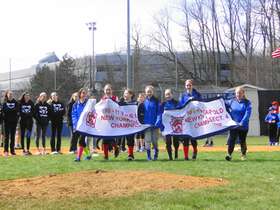 2015 Opening Day 04.11.2015