Orland Knights: General Information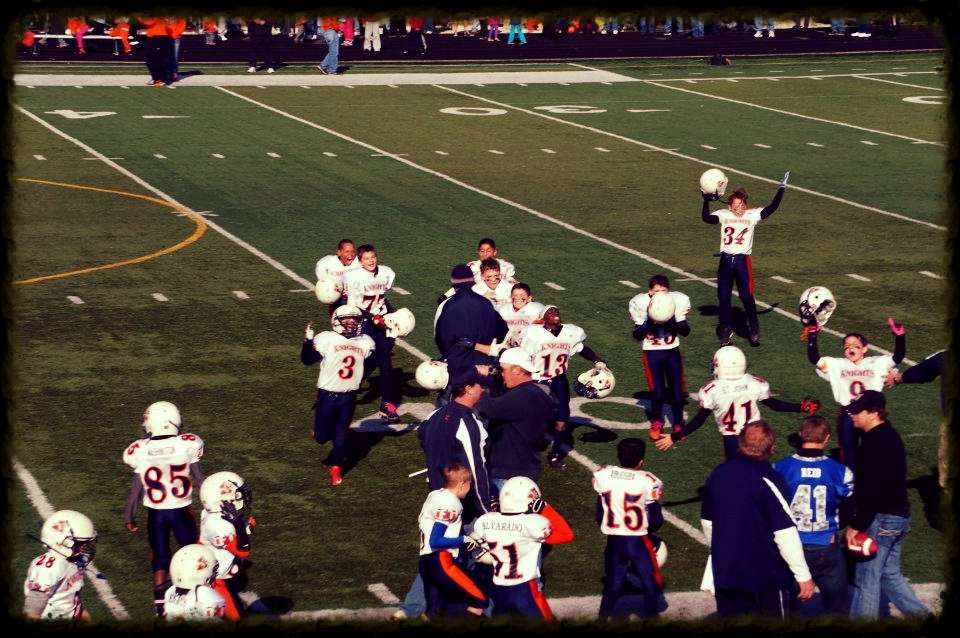 Knights General Information

We play in a very competitive league. There are teams in our league that play solely to win, and do not guarantee anyone playing time. We will try to make sure every player gets into each game; however, our goal is to win games. Football is a fun sport, and the coaches will do everything in their power to keep it fun. But, we cannot lose sight of its competitive nature.

Attendance
It is very important to attend practices. We know there are vacations planned and other obligations to attend to, but these practices are critical to a successful season. We want players who want to play. If you are playing another sport between mid-July and mid-November, you need to decide which one is more important. Absences will be taken into consideration when starting positions and playing time are determined.

Attitude
The coaches will be looking for players with good "football attitudes". This attitude includes a willingness to listen, the desire to play good, hard-nosed football, and good sportsmanship. This is a complex game that involves a lot of players, and it will take a lot of hard work to be successful as a team.

Playing Time
The amount of playing time for each player will be determined by taking into consideration several things. Attendance at practice is a major factor. Attitude displayed at practice is another. The number of players we have will also be considered.

Position Tryouts
If you would like to try out for a specific position, please tell a coach during the first week of practice. Please talk to the coaches about desired positions before or after, but never during practice, or at anytime on game days!

Practices
After Labor Day, we will only practice 3 evenings a week (Tuesday, Wednesday, Thursday). If you do not attend Thursday practice, you will not start on Sunday. Also, if the player taking your spot is doing particularly well, it could affect your playing time for the remainder of that game, as well as starting positions for future games.

Equipment
Practices are run in full equipment. If you forget any one piece of equipment, you will not be allowed to practice. On equipment handout day, take time to try it all on, making sure it fits and that every piece is where it should be. Only molded cleats are allowed - no screw-in spikes. You will be given one mouth guard at equipment handout. Do not chew on it! You will have to purchase subsequent mouth guards on your own. Per IHSA rules, mouthguards must be a solid color except clear or white, and must attach to the helmet.

Water
Remember to bring water (or Gatorade) to each practice and game. Each player is responsible for bringing his own. We will take plenty of water breaks. Players should also be careful of what they eat before practice. It is best to fast for 2 hours before practice.


Age & Weight Limits
The Metro Youth League imposes age and weight limits on all players in the League. The League does not make exceptions to age and weight limits. The Orland Knights Football and Cheerleading organization is required to abide by those regulations and does not have the authority to override League rules.
Age limits apply in all cases. Players who weigh less than the maximum weight limit are not permitted to play on squads with younger children. Every effort is made to ensure the safety of all players, and low weight will not prohibit a player from actively participating on a squad.
Weight limits apply to players only (not cheerleaders). If your player is over the League weight limit, we will work with him during pre-season to healthfully bring his weight into compliance with Metro League regulations.

Football Information:
Updated Football Information coming soon!!!!!!!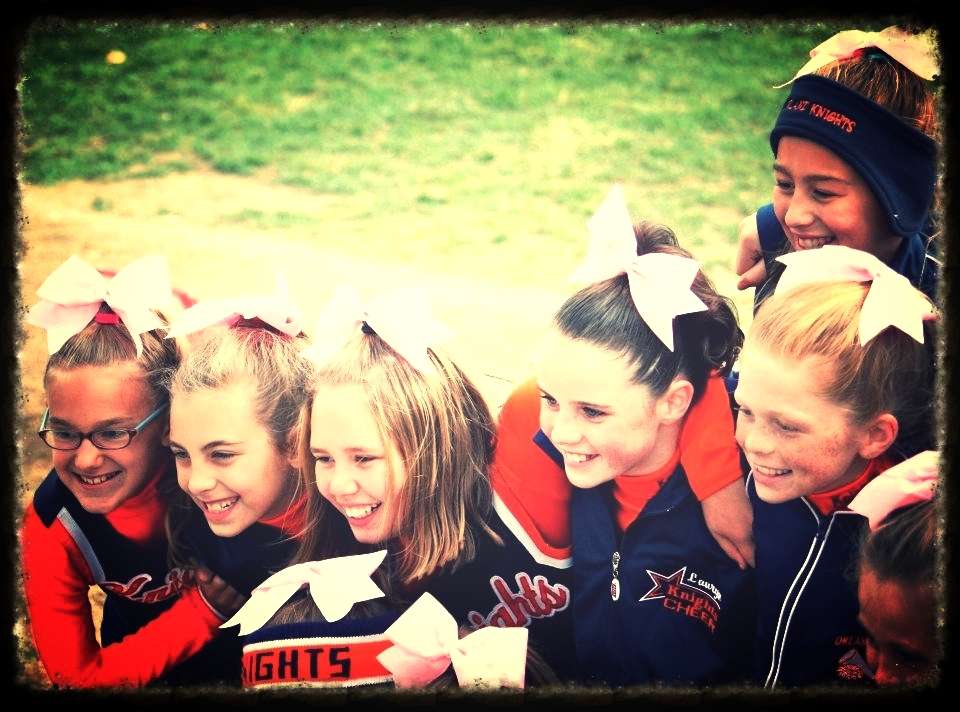 Cheerleading Information:
Jr Pee Wee
1st and 2nd grade
Pee Wee
3rd and 4th grade
Widget
5th and 6th grade
Juniors
7th and 8th grade

Game Times
Unless otherwise specified, games are scheduled to start at the following times:

Jr Pee Wee Pee Wee Widget Junior
10:15 AM 12:00 PM 1:30 PM 3:00 PM

Players and Cheerleaders are required to arrive before each game at the time specified by their coach.
Practice Schedule for 2015
Practices start on TBD.
Practices are Monday through Friday from 6 p.m.-8 p.m. at Centennial Park (West Ave) Fields 2 & 3
Please Note:
Practices after Labor Day will be held on Tuesdays, Wednesdays & Thursdays from 6 p.m.-8 p.m. at Centennial Park (West Ave) Fields 1 & 2

Football Players should come to practice ready to play. They should wear shorts, T-Shirt, athletic supporter, and football rubber spikes. It is very important to bring a large bottle of water to keep hydrated! Coaches will let you know when to start wearing the rest of your equipment.

Cheerleaders should come to practice ready to learn the cheers. They should wear gym shoes and clothing appropriate for the weather conditions. It is very important to bring a large bottle of water to keep hydrated!
Refund Policy:
All refund requests must be submitted in writing, using our Refund Policy Form, no later than August 31, 2015. NO EXCEPTIONS. Refunds will only be issued for Registration Fees minus $100 deposit. Football jerseys will receive a full refund provided no name is added to the backside of the jersey. Refunds will not be issued for fundraiser, equipment or merchandise purchases. The Orland Kids Athletic Association reserves the right to grant or deny refund requests on a case-by-case basis.
Please feel free to approach your squad's Commissioner or Coaches
before or after practice with any questions or concerns.