Orland Knights: Welcome
WELCOME TO THE ORLAND KNIGHTS!
The Orland Knights!!
Be an addition
to the Tradition!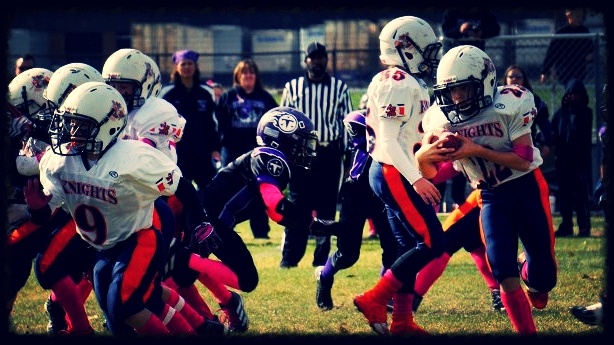 For team standings and results, please click here!!! http://www.eteamz.com/metroyouth/news/index.cfm?cat=215701
What time is it??? It's SUPER BOWL TIME!!!
Orland Knights Pee Wees will be heading to the SUPER BOWL against the Burbank Titans on Saturday, November 16 at 10:30 a.m. at Toyota Park!! Adminition is FREE!!
Toyota Park
7000 S. Harlem Ave.
Bridgeview, IL
Orland Knights Cheerleaders will be performing at Jacobs High School in Orland Park on Sunday, November 17th!!! Good luck girls!!! Let's get qualified and bring home the State Championship!!!!
Knights Widget Cheerleaders Place 1st in State Competition!
Congratulations to the Widget Cheerleaders who placed first in the Illinois Recreational Cheer Association's State Competition on December 2. The girls competed against teams from across the region and came out victorious. Congratulations to the cheerleaders and coaches!
Knights' Pee Wee Football Team Wins the Super Bowl!!!
Congratulations to the Orland Knights Pee Wee Team for winning the 2012 Super Bowl!!! We are so proud of you boys!!!!!
About Us
The Orland Knights Football and Cheerleading program has provided athletic and social opportunities for the youth of Orland Park and surrounding towns since 1981. Orland Knights are members of the Greater Chicagoland Youth Football Federation and play full contact, tackle football in the Metro Youth Football League. Orland Knights' player development philosophy stresses good sportsmanship, mastery of football fundamentals, and teamwork. The goal is to win games, have fun, and guide the players toward becoming strong, ethical young men. The Orland Knights Cheerleading program teaches girls the fundamentals of cheerleading, develops athleticism, and offer camaraderie with other young ladies. Orland Knights Football and Cheerleading is a family oriented program that strongly encourages the active participation of immediate and extended family members.
Orland KnightsTM Football and Cheerleading is a 501(c)3 Registered Charitable Organization.
GO KNIGHTS!!!
Rocky