Orcutt Babe Ruth: Welcome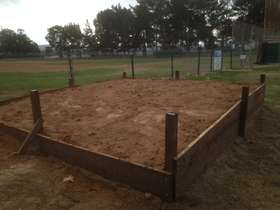 New OBR Bull Pen Under Construction
Thursday, April 17
There will be no games scheduled for Spring Break, April 19th through April 27th. Enjoy some time with your family !!
You can still register for the 2014 season!!!
The fee for Late Registration will be $135 (see below note regarding Snack Bar Fee). To arrange for Late Registration please contact Carlos Silvas at 264-4150, or via email at imlos@yahoo.com.
You may also register online at the Late Registration rate. To register online use the "Register Now!" button at the top of this page.
High School baseball players may still register at the rate of $50. To register please contact Carlos Silvas at 264-4150, or via email at imlos@yahoo.com.
Snack Bar Fee
All players will be required to pay a $20 Snack Bar Fee at the time of registration. You may have this $20 refunded to you during the season by simply having one parent schedule and work one snack bar shift (approx. 3 hours). You may schedule a snack bar shift with Darci Andersen in the snack bar once regular season play commences. You will be refunded your $20 at the conslusion of your work shift.
Important Dates and Information
Cash Calendars: If you still have sold and/or unsold cash calendars please return them to the snackbar ASAP!!!
Cash Calendar Winners!!!
March 8th - $250 - David Murray
March 15th - $100 - Giselle Rodriguez
March 22nd - $100 Bebe Rodriguez
March 29th - $100 Jennifer Tomilloso
Cash calendar winnings will be paid to you by league check, and willbe mailed to you at the address you listed on the cash calendar receipt.
Background Checks: The league has initiated sex offender registry checks on all board members, managers, coaches and other persons assisting teams and/or having regular access to your kids.
Coaching Certifications: All managers and coaches new to Babe Ruth baseball and/or who have not previously completed the Babe Ruth baseball coaching certification process must do so. The certification can be completed online at the following link: http://www.baberuthcoaching.org/coaches/. You will need to purchase the program which is approximately $20. Once you have completed the certification and have provided Orcutt Babe Ruth with copy of your certification we will fully reimburse you for the cost.
Babe Ruth Bat Requirements: The latest policies regarding bats compliant for 13-15 year old Babe Ruth play can be found at the following link: http://www.baberuthleague.org/bat-rules.aspx.
Scorekeeping: Home teams are responsible for providing a scorekeeper for their game. Failure to provide a scorekeeper may lead to game forfeiture. For a tutorial on how to keep a score book please visit the following link: http://www.eteamz.com/vadistrict5/files/keepingscorebaseball04wo.pdf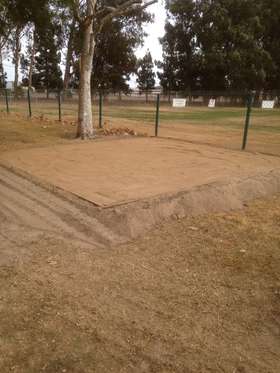 New OBR Bull Pen