Orcutt Babe Ruth: Welcome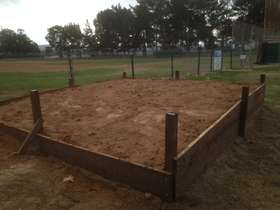 New OBR Bull Pen Under Construction
Tuesday, February 25
OPENING DAY HAS BEEN MOVED BACK TO SATURDAY, MARCH 15th.
We will have a total of eight teams...four teams at the 13 year old level...and four at the 14/15 year old level.
Details regarding interleague play with Santa Maria Babe Ruth, and Five Cities Babe Ruth will be forthcoming.
You can still register for the 2014 season!!!
The fee for Late Registration will be $135 (see below note regarding Snack Bar Fee). To arrange for Late Registration please contact Carlos Silvas at 264-4150, or via email at imlos@yahoo.com.
You may also register online at the Late Registration rate. To register online use the "Register Now!" button at the top of this page.
Snack Bar Fee
All players will be required to pay a $20 Snack Bar Fee at the time of registration. You may have this $20 refunded to you during the season by simply having one parent schedule and work one snack bar shift (approx. 3 hours). You may schedule a snack bar shift with Darci Andersen in the snack bar once regular season play commences. You will be refunded your $20 at the conslusion of your work shift.
Important Dates and Information
Cash Calendars: As a non-profit organization we must raise funds in various ways to cover expenses for the season. All players who attended tryouts were given 5 cash calendars to sell. First drawing for cash calendars was slated for March 8th, but due to Opening Day being moved back to March 15th the first draw will be March 15th. on that day we will draw for the both March 8th ($250) and March 15th ($100), as noted on your cash calendars. Please return all cash calendar monies and receipts to your team manager as soon as possible, but no later than March 14th!!!
Opening Day: Our season is slated to start Saturday, March 15th. There will be a brief ceremony occurring at 12PM that day to introduce your 2014 OBR board, OBR Teams and Team managers and coaches.
Background Checks: All team managers, coaches, and/or individuals who will be assisting their teams closely will be required to complete fingerprinting for background check. Dates and times for fingerprinting TBD. Orcutt Babe Ruth will cover all costs associated with this process.
Coaching Certifications: All managers and coaches new to Babe Ruth baseball and/or who have not previously completed the Babe Ruth baseball coaching certification process must do so. The certification can be completed online at the following link: http://www.baberuthcoaching.org/coaches/. You will need to purchase the program which is approximately $20. Once you have completed the certification and have provided Orcutt Babe Ruth with copy of your certification we will fully reimburse you for the cost.
Babe Ruth Bat Requirements: The latest policies regarding bats compliant for 13-15 year old Babe Ruth play can be found at the following link: http://www.baberuthleague.org/bat-rules.aspx.
Scorekeeping: Home teams are responsible for providing a scorekeeper for their game. Failure to provide a scorekeeper may lead to game forfeiture. For a tutorial on how to keep a score book please visit the following link: http://www.eteamz.com/vadistrict5/files/keepingscorebaseball04wo.pdf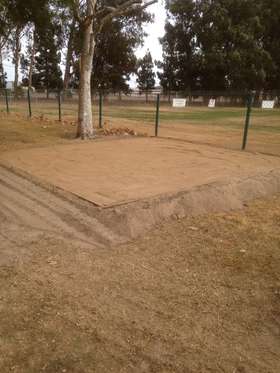 New OBR Bull Pen