Oak Creek Knights Baseball: Welcome
Oak Creek Knights Baseball
WIAA State Champions 2003, 2004, 2005, 2012
Conference Champions
1975, 1979, 1988, 2003, 2005, 2006, 2008, 2009, 2011, 2013, 2014
Wednesday, December 10
Sign up now for the annual OC Baseball Bowling Fundraiser at Papa Luigi's
Please see the attached flyer and join us for the annual Oak Creek baseball bowling fundraiser. This year the event will once again be held at Papa Luigi's in South Milwaukee. This is one of our two major fundraisers for the year so come on out and enjoy the bowling, food, and raffle and silent auction items. Spots will fill up quickly so get your team together and join us!
Handout:
2015 Bowling Fundraiser Flyer
Tuesday, August 12
Doran Turchin named NOW Newspapers Area Player of the Year! Click headline for article
Tuesday, August 12
Knights receive "Sportsmanship Award" from WIAA! See press release below
STEVENS POINT, Wis. – The Wisconsin Interscholastic Athletic Association, in partnership with Rural Mutual Insurance Company, has selected the team Sportsmanship Award winners for the 2014 Spring and Summer State Team Tournaments.
The winners of the prestigious award are New Holstein in girls soccer, Eau Claire Memorial in boys tennis, Arcadia in softball, Oconto in spring baseball and Oak Creek in summer baseball.
New Holstein and its fan base demonstrated outstanding sportsmanship in a 2-1 loss to Assumption in the Division 4 State finals and in a 2-1 victory over Racine St. Catherine's in the semifinals of the State Girls Soccer Tournament. It is the second time the Huskies have been honored for its positive sportsmanship in girls soccer and it's the fifth award overall. They were also recognized in girls soccer in 1999 and three times in summer baseball (2003, 2007, 2009). Honorable mention for the award was extended to Ashland, Assumption, Cedarburg, Kettle Moraine, Lake Country Lutheran/University School/Trinity, Mount Horeb, Muskego, Racine St. Catherine's, Rhinelander and Xavier.
It is the first time Eau Claire Memorial has been named the recipient of the Sportsmanship Award in boys tennis, and it is the seventh time the school has received the award across all sports. In 1970, the school and its fans were recognized in boys basketball. In 1992 and 2000, the Old Abes won the award in boys hockey, and in 1999, 2005 and 2012 they won it in girls tennis. They also added a sportsmanship award in girls soccer in 2005. The Old Abes finished runner-up in Division 1 with a 6-1 loss to Brookfield East in the State final. They advanced to the championship match with a 7-0 win over Waukesha South in the quarterfinals, and a 7-0 blanking of Oregon in the semifinals. Edgewood, Neenah and University School received honorable mention for the award.
Oconto is the recipient of the Rural Mutual Insurance/WIAA Sportsmanship Award for the second time and for the first time in spring baseball. In 2012, the school was honored for its sportsmanship in girls volleyball. The Blue Devils finished runner-up in Division 3 this season, after downing Racine St. Catherine's 5-4 in the semifinals, they were shutout 6-0 by Wisconsin Heights in the title game. Janesville Parker, Middleton, Mondovi, Notre Dame, Racine St. Catherine's, Ripon and Wisconsin Heights received honorable mention for the award.
Oak Creek was selected as the winner of the award in summer baseball. Overall, it's the second Sportsmanship Award for the Knights. They also received the honor in team wrestling 1996. They fell in their semifinal match-up to eventual runner-up Homestead, 7-5.
Arcadia earned the Sportsmanship Award at the State Softball Tournament for the first time. The Raiders won the State title by edging Laconia 1-0 in the Division 3 championship game after a 1-0 shutout over Grantsburg in the semifinals. It is the third time the school has received a Sportsmanship Award. The other two came in summer baseball in 1997 and 2000. Schools receiving honorable mention were Cochrane-Fountain City, Grantsburg, Hortonville, Ithaca, Laconia, McFarland, Mishicot, New Berlin Eisenhower, Oakfield, Racine Case and Verona.
The WIAA/Rural Mutual Insurance Sportsmanship Award is presented to one school and community in each of the State team tournaments. The award winners are determined by the conduct and sportsmanship displayed by athletes, coaches, cheer and support groups, mascots, bands and spectators. Additional consideration is given for the effort of school administrators and chaperones to insure support for their teams are positive and that the highest ideals of sportsmanship are upheld. Award winners receive a plaque and banner in recognition of the honor. Schools receiving honorable mention are acknowledged with a certificate of recognition.
The selection process includes evaluations from contest officials, tournament management, as well as, security personnel, crowd control and ushers, and WIAA staff members.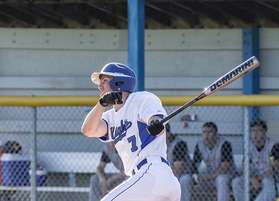 Doran Turchin
Friday, August 1
Doran Turchin named 1st Team All-State by Wisconsin Baseball Coaches Association
During the 2014 campaign, Turchin was a unanimous first team all-state infield selection by the coaches association as he led the Knights to their second consecutive GMC championship, and a berth in the WIAA State Tournament. He won the team's triple crown award with 4 home runs, 46 RBI's, and a .418 batting average. The RBI total is the second most in single season history. Turchin also led the team in plate appearances (138), at-bats (110), hits (46), doubles (11), triples (3), sacrifices (6), and appeared in all 34 games. He was also named 1st Team All-GMC, 1st Team All-Area, and was named NOW Newspapers Player of the Year.
Friday, August 1
Six Knights receive All-conference recognition from conference coaches!
Matt Hargreaves: All-Conference and All-Academic
1st Team All Greater Metro Conference
Pitcher: Jesse Sustachek (Senior)
Infield: Doran Turchin (Junior)
Infield: Matt Hargreaves (Senior)
Infield: Mitch Hart (Senior)
Outfield: DJ Ellifson (Sophomore)

Honorable Mention
Infield: Ryan Farr (Junior)
GMC Scholar Athlete Award
Matt Hargreaves
Monday, January 27
2014 Schedules: All 3 levels
Handout:
2104 Schedules-All three levels
Friday, August 1
Knights battle to the end in 7-5 loss to Homestead in state semi-final! (click headline for article)
Friday, August 1
"Legendary" moments from Stilwell, Farr, Ellifson, and Sustachek lead Knights to STATE! (click headline for article)
Friday, August 1
Article from Now Newspapers on Oak Creek and Homestead coaches!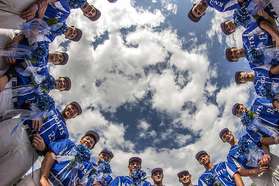 Knights look to reach state with two wins this Monday!
Sunday, July 20
Knights rally from 6 run deficit to defeat Hale in playoffs! Face Muskego at 3pm on Monday in sectional semi-final
Sunday, July 20
Knights go 1-2 in GMC Tournament; finish regular season at 21-9
Sunday, July 20
Knights top Whitnall for 12th straight season of 20+ wins!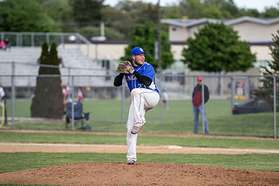 Senior Jesse Sustachek
Saturday, July 5
A "Knight" to remember! Sustachek tosses no-hitter to bring home 2nd consecutive GMC Championship! (click headline for article from NOW)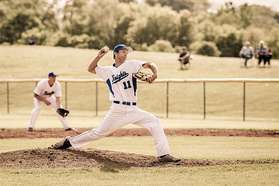 Junior Mitchel Makarewicz
Wednesday, July 2
For all the Marbles!
With a 9-1 win Tuesday night over West Allis Central, coupled with a Menomonee Falls victory over Brookfield Central, the Oak Creek Knights varsity baseball team now controls their own destiny in their quest for a regular season GMC conference championship. That's because the Knights, Brookfield Central, and Marquette all carry a 14-3 conference record into their final game of the conference season, with the Knights set to travel to Brookfield Central Thursday night at 5:30.
Junior Mitchel Makarewicz turned in a strong performance on the mound, pitching 5 1/3 innings, striking out four and allowing only two hits in the win over WA Central. Sophomore Mitch Magyar closed out the final 1 2/3 innings, striking out 3 hitters.
Offensively, Junior secondbaseman Ryan Farr matched a career high with three hits, to go along with 2 RBI's and 2 runs scored. Fellow Junior Doran Turchin also added two hits and an RBI, as did Senior Mitch Hart. The Knights will now take a 17-6 overall record into their non-conference matchup Wednesday night at South Milwaukee at 5pm.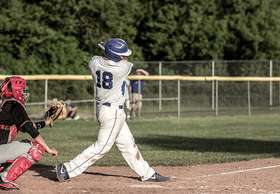 Senior Austin Flick
Wednesday, July 2
Whacky, Wild, Weird Whitewater!
After surrendering 13 walks, 3 hit batters, and 5 errors in an afternoon loss to Nicolet, the Oak Creek Knights needed a big answer Saturday night to salvage some sort of integrity on their yearly trip to UW-Whitewater. And in a hard fought ball game, they got it.
Sophomore right hander Mitch Magyar gave the Knights a chance, pitching four innings of one hit ball before giving way to three more sophomore right handers. After Kettle Moraine was able to cut the lead to one at 6-5, Sophomore Vinny Ellarson got his first taste of varsity experience and pitched out of a one out, first and third Kettle Moraine threat to preserve the lead for the Knights. That lead would hold up until the seventh, when Sophomore Joey Ricther gave up an unearned run and the Lasers were able to force extra innings.
In the eighth, Sophomore DJ Ellifson led off with a walk, and Richter reached on the next pitch when his bunt attempt was mishandled by Kettle Moraine's catcher. After a wild pitch moved the runners to second and third, Junior Mitchel Makarewicz delivered a big two run single to give the Knights an 8-6 lead. Richter was then able to pitch a scoreless eighth to preserve the victory. Senior Austin Flick had a big game, going 2-4 with a key 2 run single earlier in the game, and Junior Doran Turchin gave the Knights their initial lead with a solo home run in the first, his third of the season.
Wednesday, July 2
Ellifson continues dominance over Hale!
Sometimes in sports a player or team seems to always have a team's number. That has been the case this season when the Knights send Sophomore
DJ Ellifson
to the mound against West Allis Hale. The sophomore southpaw once again dominated the Huskie hitters, shutting them out for six innings, only a few weeks after no-hitting them at Hale. He finished the night with 5 K's, while scattering 3 hits and 3 walks. Sophomore right hander
Joey Richter
picked up his team leading fourth save of the season, pitching a 1-2-3 seventh to preserve the 2-0 victory. Ellifson helped himself at the plate, blasting a solo home run in the third inning after Senior
Mitch Hart
had given the Knights a first inning lead with an RBI single to drive in
Matt Hargreaves
.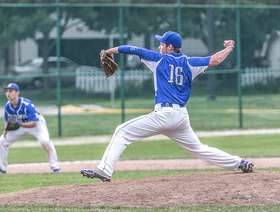 Sophomore Matt Hamilton
Wednesday, July 2
Difficult price of victory!
An 8-1 conference win over Tosa East last Wednesday night was a difficult one to swallow as Knight's starting pitcher Matt Hamilton had to leave the game in the fifth inning after hurting his elbow. Hamilton was cruising along in the contest, having struck out four and allowing only two hits with no walks, when he felt a sharp pain in his elbow. Sophomore Mitch Magyar came on in relief and preserved the victory for Hamilton but the injury will prove to be costly to the Knights down the home stretch.
Offensively, the Knights got on the board early and stayed on the gas. Seniors Matt Hargreaves (2-3; 2B, RBI, R), Mitch Hart (2-4, 3B, 2 RBI), and Junior Doran Turchin (2-4; 2B, 2 RBI) once again paced the offense at the top of the order as they have been doing all season long. The win improved the Knights to 12-3 in the GMC heading into Thursday's matchup with West Allis Hale.
Wednesday, July 2
Knights suffer tough loss at the Falls!
The Knights outhit Menomonee Falls last Tuesday night 10-6, but were unable to be ahead where it mattered most....the scoreboard. The Knights fell 4-3 to the Falls despite hitting the ball well off their sophomore ace Ty Weber. Four Knights collected multi-hit games for the Knights, including a 3-3 performance from Junior Doran Turchin. Seniors Matt Hargreaves, Jesse Sustachek, and Junior Josh Duchniak all had two hits for the Knights. Senior Jesse Sustachek pitched six strong innings, allowing only two earned runs, and deserved a better fate.
The Knights were able to load the bases with one out in the bottom of the seventh inning, but failed to push the tying run across.
Wednesday, July 2
Turchin's slam caps big win over Franklin (click headline for article)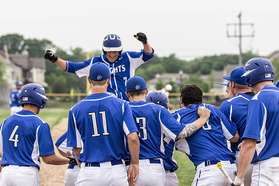 Junior Doran Turchin
Thursday, June 19
Focus on Summer Baseball from Journal Sentinel: Ellifson named Player of the Week
Thursday, June 19
Knights score season high 14 runs as "Mak" tosses shutout!
Junior Mitchel Makarewicz
The Oak Creek Knights improved to 12-2 overall and 10-1 in the GMC Tuesday night with a 14-0, five inning win at Sussex Hamilton. The Knights put up 13 runs in the final three frames to put away the Chargers. The Knights put together quality at bat after quality at bat from the second inning on and wore down Hamilton's pitching staff. The eleven hit attack was led by Senior Jesse Sustachek's two doubles and season high four RBI's. Juniors Ryan Farr and and Mitchel Makarewicz also went 2-3 on the night.
Makarewicz picked up his first win of the season on the mound by pitching a complete game shutout. "Mak" needed only 46 pitches and was very efficient with his fastball all game long, limiting the Chargers to 3 hits, while striking out two and not walking a single batter.
The Knights will now travel to Franklin Thursday night for a 5:30 matchup with their rivals.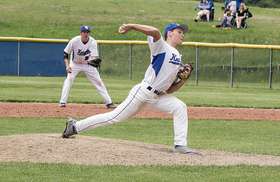 Sophomore Matt Hamilton
Thursday, June 19
Hamilton solid in first start as Knights win 5-1
A pre-season arm injury has limited Sophomore
Matt Hamilton's
innings on the mound in the early going of the season, but he received his first start of the season Monday night against Brookfield East and turned in a strong outing. Hamilton pitched 4 2/3 innings, striking out five Spartans, before giving way to Senior
Jesse Sustachek
(1 1/3; 3K's) and Sophomore
Joey Richter
(IP, K) to finish off the game. Offensively the Knights were led Seniors
Mitch Hart
(2-3; 2B; 2 RBI's) and
Matt Hargreaves
(2-2; R, RBI) as they jumped out to a 4-0 lead after three innings and held on for the 5-1 GMC victory. The win moved the Knights to 11-2 overall and 9-1 in the GMC.
Saturday, June 14
Burying the Bulldogs to end round one!
The Oak Creek Knights Varsity baseball team was reminded Friday night that the Greater Metro Conference season is a marathon, not a sprint. So despite their 11-1 victory over West Allis Central Friday night, and their 8-1 record in the GMC after the first run through the other 9 conference teams, the Knights know they have a long way to go before claiming their seventh confernece championship in the past ten seasons. But it sure was a nice way to send the seniors off to their Saturday afternoon graduation!
The Knights plated nine runs in the first three innings against the Bulldogs, including four run tallies in the second and third innings, and put two more on the board in the fifth to secure the victory. Senior Mitch Hart and Junior Ryan Farr continued their hot streaks, each collecting two hits. Hart added an RBI and Farr contributed a two run double in the third to put the game out of reach.
Sophomore Kurtis Sippy recorded his first career varsity win, pitching four innings and allowing only one run on two hits, to go along with one strikeout. Fellow sophomore Matt Hamilton closed out the game in the fifth by striking out the side!

The Knights are now 10-2 overall and 8-1 in the GMC as they get set to host Brookfield East Monday night at Abendshcein Park.
Saturday, June 14
Befuddled by Brookfield!
The Knights didn't have an answer for Brookfield Central Thursday night at Abendschein Park and lost 4-0. The Knights mustered only four baserunners all night in the loss. The Knights now stand at 9-2 overall and 7-1 in the GMC.
Saturday, June 14
NO NO!!!!!!!!!!!!!!!!!!!!!!!!!!!!!!!!!!!!!!!!!!!!!!!!!!!!!!!!!!!!!!!!
Sophomore DJ Ellifson was about as dialed in as a pitcher could be this past Tuesday night at West Allis Hale. Ellifson became the first Knight since 1996 to throw a seven inning no-hitter for the Knights. He masterfully needed only 76 pitches to shut down a Hale offense that had been on a roll in the GMC. DJ struck out four, and walked only one hitter as stellar defense was played behind him all night long.
The top of the order stayed hot for the Knights as their 2 thru 4 hitters combined to go 7-11 on the night with 6 runs scored and 3 RBI's in the 7-0 win. Senior Matt Hargreaves (2-4; 2 runs, RBI), Junior Doran Turchin (3-4; 2 runs; RBI), and Senior Mitch Hart (2-3; 2 runs; RBI) joined junior Mitchel Makarewicz (2-4; RBI) as the Knights eclipsed the double digit hit plateau once again.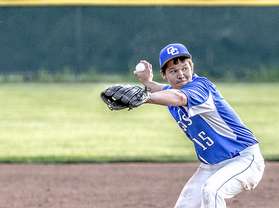 Joey "The Bulldog" Richter
Tuesday, June 10
Raking at Trenary
Despite playing their previous game three days earlier, the Knights offense didn't show any rust Monday night at Trenary Field. The Knights pounded out a season high 17 hits in defeating Menomonee Falls 8-6 to improve to 8-1 overall and 6-0 in the Greater Metro Conference. Six Knights had multi hit games, including three hit performance from Matt Hargreaves (3-5), Mitch Hart (3-5, 2 runs, RBI), and Mitchel Makarewicz (3-4, 2B, Run). DJ Ellifson, Doran Turchin, and Ryan Farr each added two hits as well.
The Knights used a four run first inning, highlighted by RBI singles from Hart and Matt Hamilton, and a booming two run double from Jesse Sustachek. Each time the Falls cut into the Knights lead, Jesse was able to dig down and find just enough to hold them off, as he pitched five innings, scattering six hits while striking out two. With the win, Sustachek improved to 3-0 on the young season.
Once again, the "Bulldog" Joey Richter came in late in the game and nailed down the save, his second of the season. Richter pitched one and two-thirds innings, not allowing a run or walk. The Knights now travel to West Allis Hale Tuesday night for a showdown with the upstart Huskies.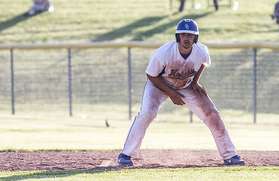 Senior Matt Hargreaves
Tuesday, June 10
Early lead enough for Knights as Tosa East held in check
Leading 6-0 after two innings proved to be more than enough Thursday night at Abendschein Park as the Knights improved to 7-1 overall and 5-0 in the GMC. Three pitchers (Sophomores Kurtis Sippy, Mitch Magyar, and Matt Hamilton) held the Red Raiders to three hits and struck out five. Magyar again earned the win in relief to improve to 3-0 on the young season.
The offense was paced by Senior Matt Hargreaves (2-3; RBI;, 3 stolen bases) and Junior Doran Turchin (2-3; RBI). The Knights also swiped six bases on the night, a season high.
Tuesday, June 10
Offense continues to roll as Knights top Marquette 10-3
The formula is becoming all too familiar for the 2014 Knights; score first, hold a slight lead, and then break the game open late. This was what the Knights did Tuesday night at MATC South in a conference matchup with Marquette. The Knights struck first in the second inning when Senior Jesse Sustachek singled home Senior Mitch Hart with the first run of the game. The Knights extended the lead to 2-0 in the third when Junior Doran Turchin drove in Sophomore DJ Ellifson after he had doubled to lead off the inning.
Marquette would answer back in the bottom of the third to tie the game at two, but Sophomore Mitch Magyar was able to work out of a bases loaded jam with two outs to limit the damage. A four run fourth inning for the Knights was highlighted by a two run single for Turchin (3-4; 3 RBI's) and the Knights didn't look back, adding another run in the sixth, and three in the seventh, including a booming two run double by Hart off the wall in left.
Sophomore Joey Richter picked up the save in relief, tossing 3 2/3 of no hit ball, while Magyar earned the win.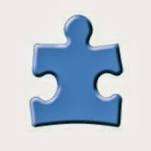 Knight for a Cause
Monday, June 2
Zero on the board and $1,574 for a "Cause"
The number 0 and the number 1,574 both held significant meanings Monday night at Abendschein Park.
The zero represented the number of runs Senior Jesse Sustachek (2-0) allowed the Franklin Sabers to score in the key conference matchup to open the week as the Knights won 5-0.
The 1,574 represents the amount of money raised by the Bleacher Bunch thanks to the many family, friends, students, teachers, and community members that came out to support a great cause. The money raised will be donated to Autism Speaks, an organization that funds research projects and also opportunities and ways to improve the lives of people and families affected by Autism!
Wearing their "powder blue" jerseys and wristbands, the Knights opened the scoring in the bottom of the third when Senior Matt Hargreaves drove in Sophomore Mitchell Magyar and Junior Ryan Farr. A sacrifice fly from Farr in the fourth inning scored Sophomore Matt Hamilton to make it 3-0. After a leadoff double by Doran Turchin in the fifth, Senior Mitch Hart collected an RBI single up the middle, and later scored on Junior Mitch Makarewicz' sacrifice fly.
That would prove to be more than enough as Sustachek was in control from the get go. Needing only 82 pitches for the complete game shutout, Jesse collected six strikeouts, scattered three hits, and did not walk a single batter in the game. While he won several big games last year for the Knights conference championship squad, this was by far his most efficient outing of his high school career.
On behalf of the Holler family and everyone at Autism Speaks, we'd like to thank everyone that contributed to this wonderful night that far surpassed our expectations in terms of generosity and overall energy felt at the park tonight. Many volunteers spent a lot of time preparing baked goods, selling items at the stand, walking around for the 50/50 raffle, and on and on and on to make this night truly remarkable. A special thank you to Jay Kalski and Ultimate Team Sports for donating the "Knight for a Cause" t-shirts for the event.
The Knights are now 5-1 overall and 3-0 in the GMC as they head into their Tuesday night showdown at Marquette.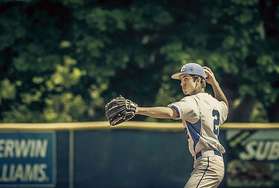 Junior Ryan Farr is off to a great start
Monday, June 2
"Charging On" Knights trounce Sussex to improve to 4-0
The Oak Creek Knights varsity squad improved to 2-0 in conference play and 4-0 overall with a win Friday night against the Sussex Hamilton Chargers. The Knights exploded for twelve hits on the night, led by three hit performances from Senior Matt Hargreaves (3-4; 3 RBI's, 2 runs) and Junior Doran Turchin (3-5; 4 RBI's). Turchin's two run triple in the fifth inning put the game away, and gave him three consecutive plate appearances with an RBI in the contest. Junior Ryan Farr (2-4; 3 runs) continued his hot start, and leadoff hitter DJ Ellifson added two hits and two runs scored in four plate appearances.
On the mound, Junior Mitchell Makarewicz, Ellifson, and Junior Bryan Presser combined to strike out 10 Hamilton hitters. Ellifson picked up his second win on the season, striking out four and issuing no walks in three innings of relief.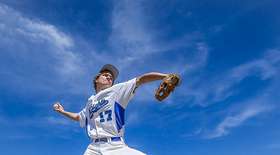 Sophomore Mitchell Magyar earns his 1st varsity win at Tosa West
Monday, June 2
"Stellar Sophs" lead Knights over Tosa West
It was a night for the underclassmen to shine last Thursday night at Tosa West's new Breitlow Field. Sophomore right-hander Mitchell Magyar earned his first career varsity win on the mound as the Knights defeated Tosa West 9-5 in a non-conference showdown. Magyar pitched four solid innings, allowing no earned runs while striking out three. Fellow sophomore Joey Richter relieved Magyar in the fifth inning and worked two scoreless frames, striking out three batters himself. Richter also collected two hits on the night, going 2-4 with a run and an RBI.
Not to be outdone was Sophomore Matt Hamilton, who had a team high three hits, to go along with 2 runs scored and 2 RBI's. Juniors Mitchel Makarewicz (2-4; run, RBI) and Ryan Farr (2-3) joined senior Austin Flick (2-4; 2 RBI's) to give the Knights five hitters with two or more hits for the game.
Wednesday, May 28
Offense erupts in sixth as Knights win second straight!
Senior Jesse Sustachek earned the win Wed. night
Second time through the order did the trick for the Oak Creek Knights Wednesday night at Brookfield East. Historically, East has been a difficult park for the Knights to score runs in, but the 2014 Knights changed all that with a 14 hit performance that resulted in a 11-2 win over the Spartans. The win improved the Knights' record to 2-0 and 1-0 in the GMC.
Senior Jesse Sustachek (1-0) picked up the win by pitching five shutout innings and holding East to just one hit while striking out 6. Junior DJ Ellifson and Sophomore Joey Richter closed out the Spartans in the final two frames. Offensively, five Knights collected two or more hits, led by Junior catcher Steve Stilwell's 3 hits and 2 RBI's. DJ Ellifson, Matt Hargreaves, Matt Hamilton, and Josh Duchniak all added two hits for the Knights. The Knights will travel to Tosa West Thursday night for a non-conference showdown at Breitlow Field.
Monday, May 26
Matt Hargreaves receives Tim Ungerecht Memorial Scholarship
Congratulations to senior captain
Matt Hargreaves
for being named this year's recipient of the Tim Ungerecht Memorial Scholarship. Matt has exhibited the qualities Tim appreciated and expected in a student athlete. During his high school career, Matt has lettered in baseball, football, basketball, and soccer. He's done so while maintaining a grade point average above 4.0. Congratulations to Matt on this great honor.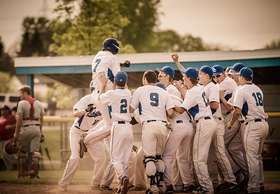 Junior Doran Turchin
Monday, May 26
Turchin caps opening day comeback with two run walk off homer!
After jumping out to a 2-0 lead in the first inning Saturday afternoon against Waukesha South, it appeared as though the Oak Creek Knights were poised for an offensive breakout on opening day. However, the Knights failed to score in the next four innings despite having runners at third base three times with less than one out. In the meantime, despite managing just three total hits, Waukesha South took advantage of 8 Oak Creek walks, and 4 errors to take a 4-2 lead into the bottom of the sixth.
Junior pinch hitter Mitchel Makarewicz came off the bench to deliver a run scoring single in the bottom of the sixth, scoring sophomore infielder Joey Richter to trim the lead to 4-3. Then, junior Doran Turchin drove in sophomore D.J. Ellifson with a one out triple to centerfield to tie the game in the bottom of the seventh. After a strong bullpen performance from Richter, senior Jesse Sustachek, and Ellifson kept the Blackshirts off the board from the fourth inning on, the table was set in the bottom of the ninth once again from Turchin.
With senior Matt Hargreaves on second with one out, South elected to pitch toTurchin with first base open. The result: A booming two run opposite field home run to right field that ended the ball game. Turchin finished 3-4 on the day with 2 runs scored, and three RBI's. Junior Josh Duchniak also added two hits, going 2-3. Ellifson picked up the win in relief.
The Knights will next open up GMC play Wednesday night at Brookfield East.
Monday, May 26
Varsity photos once again available this season from Mrs. Flick and Mr. Chandre via their Flickr page!