Monroe Woodbury Basketball: Welcome
Tuesday, June 3

The schedule for the Tom Dowd tournament has now been posted. We updated it at 8:09pm on 6/3 so keep checking back...especially in the first few days. When you get to the site with the schedule make sure you click on notifications so you will be notifed if your teams schedule changes. Click on the link below

http://www.tourneymachine.com/R5143

This link is to a website that will host the schedule. The site offers many great features to allow you to see your teams schedule, bracket, pool play results, alerts for game time changes and so much more! All in real time. There is a mobile application that you will be able to download to follow all scores, pool play, gym locations etc.

We will not have result posters in the gyms this year so make sure you visit the link and sign up for the mobile app and for notifications.

This year we have over 120 teams and have received numerous requests for game times and we tried our best to accomodate most of them. We also have more coaches then ever coaching multiple teams.

If you have any questions, please text Cindy at 845-238-1849

Saturday, May 31

Weclome to the home of the Tom Dowd Memorial Basketball Tournament!

June 7th & 8th, 2014

Thank you for all of the teams that have registered to participate. If not we hope you will stop by one of our gyms and catch some great basketball games!

All games are played on great courts with certified referees, fantastic concessions and experienced staff members!

We hope to see you this weekend!

Handout: 2014 Tom Dowd Tournament

Hoops For Paul - Murphy's March Madness

March 29th, 2014

Open Gym - 2-5pm at Monroe Woodbury High School

Buffet Dinner at the American Legion on Lakes Road - 5-9pm 

 

Join us on March 29th for an open gym follwed by a buffet dinner to help support Paul Murphy.  The cost is $40 in advance and $50 at the door for participaing in the open gym and then joining us for the dinner.  The cost for the dinner only is $25 in advance and $30 at the door. For more information vist us on Facebook or e-mail us at hoopsforpaul.com 

 

Wednesday, July 3

The 2013 Tom Dowd Memorial Basketball Tournament was a huge success and we would like to thank all of the teams that participated. We had over 100 teams take part in this great fund-raising tournament that included numerous close games. Over 25 teams won their pools and took home trophies and championship t-shirts! Thanks to all of our excellent volunteers and to the Rockland Rocket Organization for their partnership in the tournament!

Wednesday, May 29

2013 Tom Dowd Memorial Basketball Tournament Around The Corner!

The Tom Dowd Memorial Basketball Tournament is less then two weeks away and we are nearing capacity! Both the Boys tournament and the Girls tournament are being held on the same weekend - June 7th thru the 9th, 2013. We will be posting the schedule early next week and there is still time to register! For more information and a team registration form check the links to the left. For those of you already registered...we will be posting all of the details including tournament rules shortly. For more information you can reach us at tomdowdmemorial@gmail.com

Saturday, May 18

Congratulations Cindy!

And the Crusader babies keep coming! Congratulations to Cindy Tangney on the birth of her grand daughter - Mabel Grace! Born May 6th to Carly Tangney-Decker and Jeff Decker, they became first time parents! Carly is a former Crusader player! She is the brother of Mike, Josh and Danny Tangney, all former Crusader players (Mike and Danny currently coaching for the Crusaders)!

Plese take the time to expore our website. You will find 10 years of history through our stories, articles and photos. Thursday, May 2

CRUSADERS WELCOME NEWEST MEMBER!

The OC Crusaders announce their newest basketball player......Austin Thomas Harris who was born on May 1st and becomes the youngest member of our terrific basketball program. Austin will be playing for the .6U team (under 6 months old) and is already quite the dribbler. Austin reminded us that the Tom Dowd Memorial Basketball Tournament is only a month away so you need to register your teams now! For more information check the links to the left!

Saturday, April 6

M-W's Trapani V845 girls' basketball coach of year

Crusader Coach Linda Trapani named Coach of the Year! Read the entire story by clicking on the link below:

http://www.recordonline.com/apps/pbcs.dll/article?AID=/20130406/SPORTS31/130409797&cid=sitesearch

Friday, March 29

Crusaders Pride......catch it! 2013 Team Rosters are being name now. To check thed rosters click on the link in the menu to the left.

Monday, March 4

The 2013 Tom Dowd Memorial Basketball Tournament will be held on

June 7-9, 2013

This year the tournament will be open to both boys teams and girls teams! We hope you will join us and help us remember Tommy Dowd, our AAU clubs first coach who passed away on September 11th, 2001 as a result of the WTC attack. For more information and to download a 2013 team registration form click on the link in the menu to the left.

Congratulations to Tom's daughter Heather on the birth of the her daughter (and first grandchild of the Tom Dowd family). Welcome to the world Stella.....your grandfather would be very proud of both you and your mother!

Thursday, March 7

To Download the 2013 Tom Dowd Memorial Basketball Tournament Team Registration form, click on the "2013 Tom Dowd Tournament" link in the menu to the left!

Unsung Hero: THE BALLAD OF ROBERT TOSTE - Click This Headline

The Crusaders are proud of all of the players that have participated in our program over the years. We stress teamwork, commitment and self improvement to our players, coaches and parents. Click on the Headline below to read the inspiring story of former Crusader Robert Toste who is currently basketball playing at Hamilton College and exemplifies what we are about.

Sunday, March 3 MW Crusaders Are Section Nine Girls Class AA NYS Champions!

NEW PALTZ — As if bringing a Section 9 girls' basketball ...



Fomer Orange County Crusader Player and Coach, Kieran Begley has basketball in his veins. We would like to think that our club had something to do with this. Kieran played on our boys teams from the 14U division to the 17U division. He went on to play in college, coach our 14U team, and then go on to coach in college. Does it get any better then that? Click on the photo to the right to visit the SUNY Morrisville website and view more information on their Assistant Mens Basketball Coach!



Friday, February 22


Are you ready to do some balling? We mean some serious balling?The 2013 Crusader AAU Basketball Season is around the corner! This year we have our best group of coaches ever and we anticipate another great season. Our club has an excellent reputation for playing by the rules, no fake birth certificates, no 12 year olds who have their drivers liscense etc. Crusader = Integrity!

Friday, February 22 QUMBY NAMED TO CAPITAL ONE ACADEMIC ALL-DISTRICT ® TEAM

And another former Crusader making some noise in the college ranks. Cory ...

Saturday, January 5
Another Fomrer Crusader Makes Our Club Proud!


Former OC Crusader Marvin Jean is a shining star at Utah State! ...

Thursday, December 6


Montalto Brings No-Nonsense Style Back to Monroe-Woodbury


Times Herald-Record


Drills are run over and over and over in practice until they are done perfectly.

Players are expected to hustle on every play and pay attention to every last detail — from boxing out to making a proper bounce pass.

Or else.

Welcome to life as a Monroe-Woodbury basketball player at Camp Montalto.

Ron Montalto will make his return to the Monroe-Woodbury bench after a 12-year hiatus when the Crusaders play at 5:45 p.m. Wednesday at Clarkstown North in a non-league game.

He has taken over a reclamation project, an underdog.

However, early on in his return, one thing seems clear — the Monroe-Woodbury players fully trust their new coach and his methods.

"With coach Montalto coming in, the expectations were definitely high," said junior guard Paul Burke. "With his history, I think this season should be a good one. He gives you extra motivation, he pushes you to focus. Coach Montalto never will let you slack off. I couldn't wait to get in the gym to play for him."

Montalto was Monroe-Woodbury's coach from 1983 to 2000, going 253-130 and winning six Section 9 championships. He is a three-time Times Herald-Record Coach of the Year (1985, 1991, 1999).

Montalto replaced Bill Earl, who stepped down after last season.

Montalto, a former Army Ranger who earned a Purple Heart in Vietnam, earned respect from his peers in Section 9 for his hard work, professionalism and class. He received just two technical fouls in his previous run as the Crusaders' coach.

Montalto, 67, also returned this year as Monroe-Woodbury's interim athletic director. He served as the school's athletic director from 1980 to 2007. In 2009, he became the first local athletic director to be inducted into the state Public High School Athletic Association Hall of Fame.

"I know his kids are going to be disciplined," said Middletown coach Jim Kelly, who played against Montalto as a Middie player a little more than two decades ago. "They are going to play with 100 percent effort or they won't be on the court. He demands a lot from his players."

Montalto always had a knack for getting the most out of his players, often beating more athletic teams. Still, this could be his most challenging task.

Monroe-Woodbury is 8-28 over the last two seasons and went 1-7 in Orange County Interscholastic Athletic Association Division I play both years.

The division includes, perhaps, the three best teams in Section 9 — Kingston, Middletown and Newburgh Free Academy.

"No doubt about it, at those schools, the beat goes on," Montalto said. "The league has been dominated by those three schools.

"My expectations are that we will be able to compete with whoever the top three schools are. We will continue to get better and, when it's time to play them, we will lace 'em up, and see who the better team is."

jrodriguez@th-record.com



Friday, November 30


Ron Montalto Is Back!


For those of you who haven't noticed, Coach Ron Montalto is back where he belongs, coaching basketball for the Crusaders. There is no better coach in Section Nine, or any section for that matter who is a better basketball coach that Coach Montalto. He is a legend. For those players who will be on his team this year, you are in for a season of learning, a season of discipline, a season of team building a season of life lessons. You are very lucky. He has a history of taking a active role in helping his players move on to play in college. Coach Montalto has a career record at Monroe of 253-130, winning six Section 9 championships. He is a three-time Times Herald-Record Coach of the Year (1985, 1991, 1999). If you haven't watched him coach a game, make sure you catch a few Monroe Woodbury basketball games, If you are a young player in the Monroe basketball program, come watch the boys varsity team play. If you are a player from another school, come watch his team play also, you will learn a few things. Welcome back Coach Montalto!



Montalto heads to state Hall of Fame




Click on the link below to view the story:

http://www.recordonline.com/apps/pbcs.dll/article?AID=/20090805/SPORTS31/908050345&cid=sitesearch





The MW Crusaders AAU Basketball Club hopes eveyone is having a happy and healthy summer! Fall is around the corner and the basketball season comes in right behind! For some, the summer has been filled with basketball camps, summer leagues, basketball clinics, games at the park, foul shooting in the driveway....and for others.....? If your interested in coaching this season, let us know. Send an e-mail with your contact information and coaching credentials! You can send it to orangecountycrusaders@gmail.com. Make sure you check back here for information on our upcoming AAU tryouts!





Vespa Faces His Toughest Opponent

Crusader wrestler Vinny Vespa faces his toughest opponent yet: Cancer. Shawna Ryan has the story on MSGVarsity.com Sports Talk this Thursday. Click on the link below:

http://www.msgvarsity.com/westchester/sports-talk-preview-vespa-faces-his-toughest-opponent-1.1127331

Please help support Vinny!





NYS Hall of Fame Crusader Basketball Coach Set To Return!

Times Herald-Record
Published: 2:00 AM - 06/08/12

When Monroe-Woodbury administrators contacted Ron Montalto earlier this year to gauge his interest in its impending athletic director opening, the conversation lasted only a few minutes.

Montalto didn't have to hear any pitch from Monroe-Woodbury brass. He was in, and why not? This was Montalto's chance to go back home.

Montalto, the face of Monroe-Woodbury sports for nearly three decades, was named the school's interim athletic director at Wednesday night's school board meeting. He replaces George St. Lawrence, who stepped down after five years, previously serving in the same capacity at Valley Central.

For the rest of the story click on the link below:

http://www.recordonline.com/apps/pbcs.dll/article?AID=/20120608/SPORTS31/206080341&cid=sitesearch





Congratulations to our 2012 Pool Winners!




Sunday, May 27


Tom Dowd Memorial Girls Basketball Tournament A Big Success



FBC Defenders - 10th Grade Champions
The 2012 Tom Dowd Memorial Girls Basketball Tournament was another huge success thanks to all of the players, parents, coaches and volunteers! Everyone seemed to have a great time and all of the feedback was that it was a great experience. We saw some great talent, we saw some very close games, and we saw a few blowouts. We hope that everyone will come back to the gyms next weekend for the Boys Memorial event! A big thank you to the Monroe Woodbury School district and the terrific staff including the custodians and school safety department!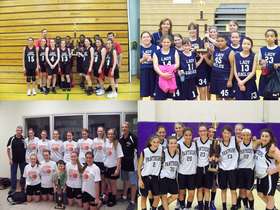 2012 Girls Champions
Sunday, May 27
Sunday, May 20
Former Crusader Coach "Tom Fazio" Gets Married!
Saturday, May 19
Tom Dowd Tournament Helps Bring Back Memories!
Sunday, April 22
The 2012 AAU Tournament season is now in full swing! Congratulations to all of the Crusader teams! GOOD LUCK!
Meet Crusader Annalise Azadian
Hi, I'm Annalise Azadian and I am 14 years old and play shooting/point guard for the Orange County Crusaders JV basketball team with coach Pablo Quinones. I love singing, playing the guitar and writing my own songs. I started singing when I was about 8 years old and started playing the guitar when I was 9. After my grandmother passed when I was 11, I wrote my first song and have continued to write since. So far I have played in many events such as a concert in the Bronx, 12 grapes, the Towne Crier, and a set at The Room. This summer coming up I'm going to perform at Greenfest in Danbury Connecticut. This passed saturday I won first place in the Hudson Valley Talent Search, and I was recently featured on Fox Drive Fx radio 95.7/94.1 and also on the Fox morning show station 103.1/97.3 where i played live on both. For more information look me up on You Tube @ Tarahabs and on Facebook @ Annalise Azadian. Check out the link below:
Action Photos at the Tom Dowd Memorial
2012 TOM DOWD MEMORIAL TOURNAMENT IS FAST APPROACHING!
Are you ready for a great weekend of basketball? The 10th Tom Dowd Memorial Basketball Tournament is being held May 25th thru the 27th (girls) and June 1st thru the 3rd (boys). Named after our clubs first coach, Tommy Dowd, he coached our 13U boys team in 1997 and went on to coach at various levels until he became a victim of the WTC attack on September 11th. He was only 37 years old. Our tournament is a memorial to Tom's life, and his family. By participating in our tournament, you will help us raise funds for the Tom Dowd Memorial Scholarship.
The "Dowd" features great competition, excellent gymnasiums, certified referees, independently kept book & clock, Site Directors at each location, memorial t-shirts and the worlds greatest concession stands (and people)! We have photographers taking action photos throughout the weekend. Our games run on time, we offer large team trophies and championship t-shirts! All team pool winners get trophy.
For more information click on the 2012 Tom Dowd Memorial Basketball Tournament click on the link in the menu to the left
Crusaders - 2008 National Champions
The Crusaders, the most succesfull AAU travel team in the Tri-State area is pleased to announce that their 2012 AAU travel teams have now been selected. For more information please visit the Court Vision website..

http://www.getcourtvision.com/home.html

The Crusaders have a track record of winning utilizing players who meet the AAU age requirements and adhere to the AAU rules and regulations. Don't miss out on your chance to join an elite, well respected AAU basketball program. Improve your skills, be part of a team and maintain your integrity! Try out for the Crusaders AAU Basketball Program!



Sunday, March 25


For information on the 2012 Tom Dowd Scholarship Application, visit the link in the menu to the left!



Tuesday, February 7


Crusaders Coach Performs on "The Voice"




The Crusader's continue to produce quality basketball coaches AND quality performers! Jermaine Paul, the Crusaders 6th Grade Boys coach from 2011 performed on the show "The Voice" last night. Jermaine is not only a former Crusader coach, but he is also a former Monroe Woodbury Basketball player. For more information click on the link below:

http://www.recordonline.com/apps/pbcs.dll/article?AID=/20120207/ENTERTAIN/120209828





Former Crusader player Andy Grammer is really at the top of his game. Andy, who currently has two popular songs playing on the radio, made a guest appearance on stage with Taylor Swift this past summer. Andy is one of the most popular "Crusaders" of all time and played basketball for both Monroe Woodbury High School and the Crusaders AAU program. He stopped by the Tommy Dowd Tournament this summer to lend a hand at this popular fund-raising event. To view Andy and Taylor perform...click on the link below and turn up those speakers!

http://www.youtube.com/watch?v=1W3I57eTmII



Thursday, November 17


PRESS RELEASE

The Orange County Crusaders are happy to announce their merger with Court Vision Basketball! The Crusaders have been a staple in the AAU Basketball community for more then 14 yearsand Court Vision Basketball plans to uphold and continue to build this AAU program.

At the moment you can stay involved with Court Visions Basketball Programs that continue to run year-round at PrimoSports in Florida, NY. Announcements regarding teams, tryouts and the AAU season will be forthcoming!

If you have any questions you can email Mike or Danny at miketangney14@gmail.com



Saturday, November 19
A Message From Scott Harris

Saturday, November 19




Monday, October 10
The Crusaders have another "feather" in their cap! Former Crusaders Marvin Billups and Corey Orgias star in an adverting campaign with Dwayne Wade for a new product called "Court Grip". Both Corey and Marvin recently graduated from SUNY Purchase where they starred on the Mens Basketball Team! Congratulations to these former Crusaders!


Friday, June 24
As another AAU season winds down we want to thank all of our coaches, players and parents for another great season! Our teams continued to have great experiences and there were too many tournaments victory's to list here! A special thanks to the coaches of our youngest divisions (4th/5th grade) for showing great patience in developing our young players. The Tom Dowd Tournaments were fantastic and we want to thank all of our volunteers and participants.

Thursday, June 9


Former Crusader basketball player and now national entertainer Andy Grammer is really on a roll....a top ten hit single, a new album about to be released, appearences on the CBS Morning Show, Fox Good Morning Show and VHI among others, Andy's hard work is really paying dividends. And if all this is not enough...now Andy has added another name to his growing list of fans...Taylor Swift! Not only did Taylor write about Andy on her Twitter account, but she wrote the words to his song on her arm prior to performing during her world wide tour. Good luck in the coming weeks to Andy and his team!





The Tommy Dowd Mens tournament was another great success. All six teams were competitive and the games were great. The first round was held on Friday night and the final games were held at the conclussion of the Tom Dowd Memorial Boys Tournament. Congratulations to Marvin Billups Sr. and Jr (along with Tony Surin and others) for winning their fourth straight title. To view a few photos scroll down but for hundreds of photos click on the "Albums" link at the top of this page and then click on "last"......





Thursday, June 9


Monday, June 6


The 2011 Tom Dowd Memorial Basketball Tournament will go down in the books as one of the most competitive and intense tournaments in our history, From teams like CWB (Chris Williams Basketball), to the On-Point Cyclones of Brooklyn we have over 115 boys teams participate in this years events. In summary we hosted more then 200 games in two days, on 14 courts, with two referees for each game. We have people doing the score book and score clock in each gym, along with great concessions!

To view photos from the tournament click on the "Albums" link in the menu to the left and then click on "last".




Thursday, June 9

Saturday, May 21


The Crusaders are having another great weekend of tournament basketball! The boys 9th grade team coached by Anthony Siciliano won it's first game at the Rock beating the Rockland Rockets 69-62. At the same location, on the next court the boys 11th grade team were winning a tough game against the "NY Shock Exchange", a team up from NYC. The final score of that game was 45-42. Click on the small ICON below and to the left for a short video of a nice play from the Crusaders 11th grade game.



11th Grade Boys 5.21.11

Sunday, May 15
Congratulations to the OC Crusaders 8th Grade Girls AAU Basketball Team for winning the "May Mania" tournament held at the Rock in Nanuet, NY. The Crusaders looked sharp in this competitive tournament and went 4-0 winning two games on Saturday and two games on Sunday. The team is looking forward to their next challenge! Also congratulations to the Crusaders 11th Grade Girls team who went 4-0 at the Hooperstown Tournament in Mt. Vernon.

Sunday, May 15


Most of our travel teams were in action on the weekend of May 14/15. Our 11th Grade Boys team seems to be coming together as they won their last two games in the BB Shootout Sping Jam tournament held at Ramapo College in Mahwah, NJ. In addition our 12th Grade Boys team looked great in their win over the Warwick Wildcats in the same tournament. The 10U Crusader girls team played swarming defense all weekend with trapping and pressing their opponents in the BB Shootout. Check back later tonight for more photos in the Albums link and then click on "last" to view our latest albums.



Sunday, May 15



The Crusaders participated in several tournaments this weekend including the Panther Prowl and the Drive to the Hoop. The OC Crusaders - Chester 16U girls team won their first game in the Panther Prowl, their first tournament! The Crusaders played in a close game against the Orange County Clue Angels. The two teams battled for the entire game but our team pulled it out at the end. The Crusaders 8th grade boys team won their first game in the Panther Prowl tournament. In the Drive to the Hoop tournament our 11th Grade Boys team played a tough game against a good Rockland Rockets team. The Crusaders are a young team with several freshman and sophpomores and are gaining experience playing these older teams! For more photos visit our Albums link and then click on "last" to get to the most recent photos!



Sunday, May 8
The Crusaders 8th Grade Boys team went 3-1 this weekend taking 3rd in the 8 team Hudson River Hornets tourney. The Crusaders beat the BC Eagles, Westchester Knights and Hudson Valley Wolves losing only to the champion Hudson River Hornets who they had down by 16 before losing by 3. Great team effort and hustle!



Seton Hall's Adam Satz Wins National Manager Contest - Former Crusader!




From national champions to coaches turned referee's, to former players going on to great college careers, to former players coming back to coach our teams, to players becoming singing sensations, the list of Crusader accomplishments goes on an on. All done with honesty and integrity! And then there is Adam Satz, former MW Crusaders basketball team manager. Adam has been named the 2011 NCAA National Team Manager of the year! Check out the story by clicking on the photo to the left. Congratulations to Adam and his family!

To view a short video on Adam (and the three runner-ups) click on the link below:

http://ups.promo.eprize.com/madness/video.html?video=2




Crusaders 11th Grade Boys
The OC Crusaders 11th Grade Boys Basketball Team started their 2011 AAU season by participating in the Zero Gravity Tournament held at Vassar College in Poughkeepsie. The Crusaders are putting a young team on the court, with several freshman and sophomores as part of their diverse roster. The younger players are joined by several juniors. There are no seniors on the team. The boys faced clubs such as the Dutchess Diamonds and overall had a great tournament.






Photos From Drive to the Hoop and Spring Hoops Tip Off




The Crusaders AAU season is now in full swing! Most teams have participated in their first tournaments. If you have photos from these events send them to us! Click on the "Albums" link in the menu at the top of this page and then click on "last..." to view photos from the "Drive To The Hoop Tournament" (4/9/11), "Spring Hoops Tip Off One Day Classic" (4/10/11) and other 2011 tournaments. Congratulations to all of our Crusader teams on a great weekend!





Another OC Crusader Champion!




Congratulations to former OC Crusader Coach Lamont Moreno! Coach Moreno coached for the Crusaders at various age levels from 1999-2005 and is now the owner/head coach of the Savannah Wildcats of the Continental Basketball League. The Savannah Wildcats were the Continental Basketball League Champions of 2010!!! They faced off against the Wilmington Sea Dawgs in the CBL Championship Game and won in overtime with a final score of 96 - 86. The end of regulation resulted in a score of 83 – 83. Congratulations to the Wildcats on their Stunning Championship Season and we are very proud of Coach Moreno! For more information click on the link below

http://www.savannahwildcats.com/team/staff



Monday, March 28


The OC Crusaders 6th Grade Girls team has gotten off to a great start. This past weekend they played in the March "One Day Shootout II" in Mahwah, NJ. The girls beat St Joes Falcons (24-8) and the Lady Cyclones (24-13). Congratulations to Coach Deleo and his team on their first tournament win of the season! GO CRUSADERS!





From Crusader Coach to Local Referee to the Big East!




The Crusaders have certainly come a long way since that one team in 1997. Great teams, great players and great coaches have represented our AAU club for over 14 years. Next up.....great referees! Paul Murphy and Terry McPike have been part of the OC Crusaders AAU club for too many years to count. From parent, to coach and then to local referee. Now they have helped our program get to the next level.....The Big East Tournament! Both Terry and Paul, Orange County, NY certified basketball referees were invited to work the Big East Tournament - not for the games but for the Tropicana sponsored Half-Time Foul Shooting Contest! The event took place during the tournaments semi-final round on Friday night. Not only were Paul and Terry on the court during half-time but their seats for both games were not bad, first row right under the basket! Congratulations to these two "Crusaders" for a job well done!



Sunday, March 6
NFA state Hoops Champs No-Shows In Classroom (Click Here)



Houstons ganging up on Section 1




Former AAU Crusader Coach Kevin Houston and former AAU Crusader Player Luke Houston have a family basketball legacy like none other. This story was recently detailed in a news article in the Journal News. The link is below:

http://www.highschoolsports.net/local/westchester/article/2011102200347



Tuesday, February 15


The Crusaders Boys Varsity team held their "senior night" on Tuesday, February 15th at the Crusader Field House. The team faced off against the Goldbacks from Newburgh.....





The Crusaders Played a Great Game and Nearly Pulled Off the Upset!Congratulations to the Crusader Senior Basketball Players!



The Tom Dowd Memorial Basketball tournaments are fast approaching! Join us for this 9th annual event and help us fund the Tom Dowd Scholarship! Last year we had more then 150 teams! The 2011 girls tournament is being held May 27th thru May 29th and the 2011 boys tournament is being held June 3rd thru June 5th. For more information or to download a registration form click on the link in the menu above!



The Crusader Varsity Girls held "Senior Night" this week at the Crusader Field House! Prior to the game the team honored their two graduating seniors and their parents! Congratulations to Chrissy and Danielle and good luck!



Wednesday, February 2
Crusader Girls Team Ranked 11th in State (click here)



Former OC Crusader - Pearl River's Houston Drops 49 in 2OT Win


Christmas ended more than a week ago, but for OC Crusader and current member of Pearl River High School, Luke Houston gave his teammates a lift as a gift. Houston scored 49 points, going 12 for 26 from the field (6 for 11 from beyond the 3-point line) and making 19 of 23 from the free-throw line, to lead the Pirates to a 75-68 double-overtime win over visiting Spring Valley Tuesday.

Houston, who is averaging 23.7 points per game, did not set a school record, however. Jess Cohen owns both the Pearl River and Rockland County boys basketball single-game marks with 63 points scored in 1988. Another Pearl River alumni, Kristen McGarvey, has the county girls single-game record, also 63 points, scored in 1990.

While Houston was the catalyst on offense, Pearl River head coach Jerry Houston, Luke's uncle, attributed the win to his team's defensive effort,
particularly the work of Shane McIntire, who shadowed Spring Valley's Terry Brutus.....click on the photo above to read rest of this article...




Think you can handle the rock? Click on the link below and check out this kid!

http://www.komonews.com/sports/heroes/111892554.html





CRUSADERS AND COURT VISION - A WINNING COMBINATION




The OC Crusaders AAU Basketball Club has exciting news for 2011! In keeping our commitment to offer our members with the most innovative AAU Basketball Program in the Hudson Valley, we have partnered with Court Vision of Florida, NY! Court Vision is local business specializing in working with local youth organizations offering individual and team basketball training. Based out of Orange County, NY, the staff at Court Vision are experienced in working with basketball players of all ages.

From running basketball camps to providing training at various local gyms, Court Vision is leading the way in helping develop future CYO, AAU, High School and College basketball players. For those players who love basketball, Court Vision offers them an opportunity to follow their passions to see where it will lead! During this upcoming season Court Vision trainers will be working with all of the Crusader basketball teams to help them develop team and individual basketball skills! Clinics will be held at both local gyms and state of the art basketball facilities. Check back with us often as tryout dates for our 2011 AAU basketball travel games are planned for February!



Saturday, January 1


FORMER CRUSADER JAMIE BOYLE GETS A TASTE OF BOWL GAME VICTORY




The OC Crusaders alumni added another feather to their cap yesterday when former Crusader basketball player Jamie Boyle and his teammates from the University of Central Floridas football team beat the Georgia Bulldogs in the nationally televised 2010 Liberty Bowl. While Jamie was a perennial member of the Crusaders AAU basketball club, his real skills were in kicking the football.....and boy can he kick a football! While at Monroe-Woodbury High School he broke the NYS high school record of making 62 consecutive extra points. He wound up his high school career by making 83 consecutive extra points. His amazing accomplishments led to a full scholarship to UCF. As a sophomore Jamie shares the kicking duties with junior Nick Catoi. Needless to say the entire Crusader AAU family is proud of Jamie and we want to send our congratulations to not only himself, but to his parents Marty (former Crusader AAU Basketball Coach), Kittyand Jamie's sisters and brother!

UCF BEATS GEORGIA IN 2010 LIBERTY BOWL

Central Florida wants to be in a BCS automatic-qualifying conference some day. A program that didn't start playing football until 1979 just burnished its resume in a big way by beating a team from one of those power leagues.Latavius Murray scored on a 10-yard touchdown run with 9:01 left, and UCF held on to beat Georgia 10-6 Friday in the Liberty Bowl and cap the best season in school history with the program's first postseason victory.

The Knights (11-3) had never won more than 10 games in a season and had lost their first three bowl games, including their last visit here in 2007. The Conference USA champs made this win even sweeter by knocking off a Southeastern Conference team in the process, just their second win over that league. The Knights had been 1-13 with the lone win over Alabama in 2000.





Girls' Basketball: Burke, Walsh Propel M-W Past Cornwall




CENTRAL VALLEY — Monroe-Woodbury fought through pregame nerves and the excitement of another showdown with a Section 9 powerhouse early in the season. After knocking off Kingston last week, Monroe-Woodbury picked up another big win with a 54-43 victory over defending Section 9 Class A champion Cornwall in a non-league matchup on Tuesday. "It's a good win," said Monroe-Woodbury coach Linda Trapani. "They were a little nervous tonight because we haven't played much. You can tell we didn't have a lot of continuity, but I think we played better in the second half. Cornwall played us very tough and they play hard." Monroe-Woodbury raced to a 17-8 lead on Michelle Burke's 3-pointer from the corner in the second quarter, then Cornwall rattled off a 7-0 run capped by Megan Staudle's layup to get back in the game.

Monroe-Woodbury's starting backcourt of Chrissy Clarkin and Amanda Bessim each picked up her third foul, but the Crusaders took a 21-20 halftime lead."We just got too excited, so we talked about calming down at halftime," said Monroe-Woodbury center Danielle Waldron, who had 11 points and six reboun ds. Monroe-Woodbury got key minutes from backup point guard Kerrie Walsh and Burke in the second half. Walsh drove the lane, got the bucket and sank a foul shot to put Monroe-Woodbury up by eight with 2:57 left in the third quarter. Burke hit two key 3-pointers in the fourth quarter that put away the game.

Burke and Walsh finished with 13 points apiece. Lexie Stodden had six points and seven rebounds and Clarkin had five points and five steals for Monroe-Woodbury (3-0). "Kerrie and Michelle stepped up for us," Waldron said. "This was a good experience for us. It's nice to win against a good team." Staudle finished with 12 points and Jenna Wood had 10 for Cornwall (1-3).mwassef@th-record.com

Tuesday, December 21


Girls' basketball: Waldron likes M-W's chances




CENTRAL VALLEY — There aren't too many players in the section that can say they've beaten Kingston twice in the past four years.

Monroe-Woodbury senior center Danielle Waldron remembers being a freshman riding the bench as the Crusaders knocked off Kingston at home in December 2007. But Waldron didn't exactly understand what the big deal was. "I remember the final buzzer and our seniors were ecstatic," Waldron said. "But I didn't really understand what it meant."

Waldron can better appreciate it now.

After a couple of seasons of losing to Kingston, Monroe-Woodbury went into Kate Walton Field House last Tuesday and knocked off Kingston, 51-43, in an OCIAA Division I showdown. Monroe-Woodbury played toe-to-toe with the defending four-time Class AA champions and pulled it out in the end with stifling full-court pressure defense and clutch free throws. "I remember the whole game. I was looking over and everyone was jumping up and down," said Waldron, who had six points, but was limited by foul trouble. "We were very excited. We knew it was going to be tough, but we were determined. And we weren't intimidated like years past.

"It was a good confidence boost for the season." Second-year shooting guard Christina Clarkin scored a team-high 13 points and remembers the defensive intensity picked up at the end of the game. "That game was different because it was intense every minute. There was no slow point," Clarkin said. "It almost felt like we won sections."

Monroe-Woodbury proved how much parity there is in a wide-open Class AA this season, and is one of the many teams looking to win the Class AA championship. The Crusaders last won a section championship in the 1989 season when it was a Class A team. Monroe-Woodbury was in the Section 9 Class A championship in 1993 when it lost to Valley Central. "I think we're balanced and have better outside shooting," said Monroe-Woodbury coach Linda Trapani. "I'd like to think they can compete for a section title." Monroe-Woodbury (2-0) likes to play an up-tempo game and its offense runs through the 5-foot-11 Waldron, who is averaging 8.5 points early in the season. Junior point guard Amanda Bessim has a good handle and can lead a fast break. The 5-foot-7 Clarkin likes to drive to the basket and junior guard Michelle Burke, the outside shooter, is averaging around 10 points a game.

Monroe-Woodbury was impressive in the preseason in a series of scrimmages against top-level Section 1 teams, such as White Plains, Mount Vernon, New Rochelle and North Rockland. It was the first time Monroe-Woodbury had played together as a team, and the Crusaders were able to build confidence heading into the season. "It exceeded our expectations," Waldron said. "We were a new team and hadn't worked together and we were very competitive. It gave us a feel of how we'd do this year." "We definitely want it this year," Bessim said of the section title. "It's all up for grabs this year."

mwassef@th-record.com





Crusaders Win Sportsmanship Award!




The Monroe-Woodbury Crusaders were awarded the 2009/2010 Boys Sportsmanship Award by the Orange County Basketball Officials Association! The award was presented prior to the Crusaders game against Port Jervis at the Jim Taravella Invitational on December 18th, 2010. Congratulations to all of the players, coaches, staff and parents!



Jim Taravella Invitational

Mike Walsh (Senior) was name the "Offensive Player Of The Game" for the Crusader vs Port Jervis game on December 18, 2010. Mike scored 17 points and had a great overall afternoon! Mike has been a long standing member of the OC Crusaders AAU Basketball Program! The game was part of the Jim Taravella Invitational Tournament held at the Crusader Field House. Jim Taravella was the Crusaders long time coach who died unexpectantly in December of 2006. In 2005 Coach "T" was named the Times Herald Records "Coach of The Year". Four boys varsity games were played as part of the event which included Cornwall, Sullivan West, Goshen, Valley Central, Monticello, Washingtonville, Monroe-Woodbury and Port Jervis.




Crusaders Compete at the Disney Sports Complex
The OC Crusaders AAU Basketball program is the most successful travel program in the Hudson Valley! Our Varsity Boys Team won the AAU Division II National Championship in 2008 competing at the Disney Sports Complex in Orlando. In 2009 the Varsity Boys again qualified for the Nationals and finished 5th in the nation! On the Girls side the Crusaders 14U girls' team had a record of 23-2 in 2010 and our 17U team had its best season ever! Our basketball travel teams start at the 10U level (4th Grade) and continue thru the 17U (Varsity) level. Our players learn about teamwork, accountability and commitment while taking their basketball skills to the next level! Unlike other local clubs, our teams meet all AAU eligibility rules and comply with age/division requirements as set forth in the Amateur Athletic Union's bylaws. We stress that while winning is important, integrity and self esteem come first! The Crusaders look to have their best season ever in 2011. Our coaching staff will be as strong as ever, the commitiment from our parents is tremendous and the talent pool of players from Orange County is better then ever! The Crusaders should be your first choice for the upcoming AAU basketball season. Check back with us next month for 2011 tryout information! Have a great Winter!



Former Crusader Players Now Local School Coaches


What is one sign of a great basketball program? When your former players become local school coaches! This season several former Crusaders have joined the local coaching ranks. In Washingtonville, Keith "Sully" Sullivan is the new Freshman coach. In Greenwood Lake, Matt O'Brien is coaching the Boys Modified team and in Chester, Eric Harris is the new Girls Modified coach. Congratulations to all of these coaches and thanks for representing the Crusader program!



Former Crusader Marvin Billups - Preseason All-American


Purchase, NY (Nov. 12, 2010) – The most decorated athlete in Purchase College history added another feather to his proverbial cap of awards this week, when D3.Hoops.com announced their men's preseason All-Americans (See Below). Marvin Billups (SR/Chester, NY), one of Purchase's tri-captains and the conference's reigning player of the year, receives an honorable mention after guiding the Panthers to their first league title and first NCAA DIII Tournament berth last winter. "This is an incredible honor," said Billups, who learned of the news Thursday night during the program's annual "Panther Madness" – a midnight madness event that kick starts the basketball season. "Thank you to D3Hoops for considering me. I'm excited to get rolling on my senior season. We have a great team."



Former Crusader Marvin Jean To Star At Sullivan Community College


Former Section 9 boys' basketball standout Marvin Jean, a member of the OC Crusaders AAU club since he was in 5th grade is now staring at the national powerhouse Sullivan Community College! He will be joined by local player Cleanthony Early.

Jean, a 6-4 shooting guard, was an all-star player at Monroe-Woodbury. He attended prep school this past year at Mount Zion Christian Academy in North Carolina where he averaged 20 pts per game. Sullivan coach Kevin DeVantier is excited to have Marvin on the team, "It goes without saying that both players will have a major impact on the team,' DeVantier said. "
Sullivan has routinely drawn talent from New York City, so gaining a pair of local standouts is important for home recruitment.

"It's vitally important for us here at SUNY Sullivan to attract and keep the top local talent home,' said athletic director Chris DePew. "With Cleanthony and Marvin joining our program, we accomplish that goal, as well as our goal to once again compete — and win — a national championship right on our home court.




Former Crusader Greg Sullivan Shines As Colgate Quarterback


CENTER VALLEY, Pa. (11/23/10) –Colgate senior quarterback and former OC Crusader AAU player Greg Sullivan (Monroe, N.Y.) earned one of 14 spots on the sport's inaugural Academic All-Patriot League Team, it was announced on Tuesday. The awards are voted on by the Patriot League's football sports information directors.

The Academic All-Patriot League Team has been added for all sports beginning in the 2010-11 season to honor additional student-athletes who excel both on and off the field. The Football Academic All-Patriot League Team has 14 student-athletes to equal one-half the size of the sport's All-Patriot League first team.

Sullivan maintains a 3.29 GPA as a history major and sociology/anthropology minor, while composing a 25-7 record a starter. Sullivan finished his career as the all-time Patriot League leader among quarterbacks with 2,337 rushing yards and was named to the 2010 All-Patriot League first team.

To be eligible for the Scholar-Athlete of the Year award and the Academic All-Patriot League Team, a student-athlete must have at least a 3.20 cumulative grade point average and be a starter or key player in his/her sport. Freshmen or students in their first academic year at their school are not eligible for the honor. The Patriot League Scholar-Athlete of the Year for each individual sport comprises the pool of nominees for the Patriot League Male and Female Scholar-Athlete of the Year awards given out over the summer.

Kieran Begley is a former OC Crusader player....and he has a great story to tell! Click on the headline below and be prepared to be inspired....

My Name Is Kieran Begley and I Know What It Is Like To Get Cut From The Team


My name ...





Former Crusader Players Now Expressing Their Musical Sides




The Crusaders are not only a great club for working on your basketball skills! Several former players are now making their marks on the music scene. We are very proud of all of our former players, especially the ones listed below. We hope you take a few minutes to click on the links and check out their talents! TURN THOSE SPEAKERS ON!

Andy Grammer - Former Crusader Basketball Player (2002 MWHS Graduate ) Performs on the Rachel Ray Show

http://www.youtube.com/watch?v=xQjP8L5A_8Q

Mike Tangney - Fomrer Crusader Basketball Player (2000 MWHS Graduate)

http://www.youtube.com/watch?v=L6nMoz0LOQ8

Eric Sosler, Pete Marotta and Mike Esserman - Former Basketball Players (2000 MWHS Graduate)

http://www.youtube.com/watch?v=xBMgNI_4wF4&feature=player_embedded#!



Thursday, July 29
Crusader Family Mourns The Loss of A Former Player

Monroe Woodbury Athletic Club Dinner

Thursday, June 10
2010 Tommy Dowd Tournament

2010 Tom Dowd Girls Memorial Tournament

Monday, April 26
The Crusaders 11U Boys

Crusaders 2010 AAU Season Off To Great Start

Monday, April 5
Who Are The Crusaders?

The Crusaders 14U Girls Team

Click Here For Information on the 2010 Crusaders Senior Night

Click Here - 2010 MW Basketball Dinner Recap and Photos

Click Here For An Update On Some OC Crusader Players in College

Click Here for an Exciting Recap of the OC Crusaders National 5th Place Finish in 2009 - 17U

Thursday, July 16


The 2009 season is behind us now (except for the Boys 17U team-see article below) and as always, it was an unforgettable experience! The Tom Dowd tournaments (Pre-Season Tune-Up, Girls Memorial and Boys Memorial) were all a great success. We had more then 200 teams compete in what it the main fundraiser for the Tom Dowd Scholarship. Next, our Crusader teams all played terrific, won their fair share of games and represented our club in such a way that we were all very proud of them! We hope all of the players and parents had a good experience and we look forward to seeing everyone next year!



2009 Tom Dowd Schaorlship Awards - Click Here


Getting Ready For The Big Event
WOW!
The 2009 Tom Dowd Memorial AAU Basketball Tournament was one of our best events ever!!!! There were 125 teams that played over 200 games on 13 courts in two days and all but one of the games came off as scheduled (one team could not play one game on Sunday). The secret to our success was good matchups, great gyms, certified referees, excellent teams, proffessional photos for sale, and of course........award winning concession stands! Congratulations to teams such as the Husson Valley Wolves, Newburgh Boys & Girls Club, BC Eagles, Playmaker Academy, Long Island Lightning, Edge Athletics, Back to Basics and Brooklyn Patriots for having teams that won their pools.
17U Team at the Tommy Dowd
...and the Crusaders continue to roll! Back in the late 90's when our club was in it's infancy.....we were happy if we could keep the margin we lost by under 20 points. We lost by scores like 107-38 and 77-21. Boy what ten years can do for a club! From last years 17U Boys AAU National Champions to all of the success we are having in 2009 - Tom (Dowd) would be shocked if he could see us now! Last week our 17U Boys team coached by Kevin Houston entered the Junior Boys DII AAU District Qualifiers held in Long Island. 32 of the best 17U teams in the region went head to head....and after a week of games.....the Crusaders faced the Newburgh Boys & Girls Club for the NY DII Championship! While Newburgh took the game, the Crusaders faced off against Newbugh the following week for the opening game of the Tommy Dowd Tournament and this time the Crusaders got their revenge, winning on a 3-point buzzer beater by Luke Houston
Crusaders 13U Girls - Hudson Valley Joust
The Crusaders 13/Under girls had a great weekend in the Hudson Valley Joust tournament in Poughkeepsie this week. They won all four games for the Championship and in those games, beat three teams that had beaten them in the past (earlier this season and last season). Now 19-5 overall they have their final tournament of the year this week up in Saratoga at the Thorobread Classic.


Another weekend...another tournament win for the OC Crusaders! This time is was our 14U boys team coached by Tom Prendergast. They went down to Hoop Heaven in NJ and came away with the championship! It really is amazing to think that when this club was first formed, we couldn't even stay within 20 points of the teams we were playing and now......what can we say? Congratulations to the coaches, parents and players of our 2009 14U Boys OC Crusaders!


Ray, Sarah and Gerard Dowd
The TOMMY DOWD MEMORIAL GIRLS BASKETBALL TOURNAMENT was a great success thanks to all of the teams that participated......thanks to the coaches, parents, referees, custodians, security people and volunteers! Over 40 teams took part in this exciting event that is the main fundraiser for the Tom Dowd Scholarship fund. There were some fantastic games played that went down to the wire....there were great concessions, there were professional photos to purchase and the courts were high quality. Click on the photo for more pictures or check our "Albums" link in the menu to the left!

The Crusader boys 17U team already has an automatic bid to the 2009 AAU Nationals but that didn't stop them from entering the AAU's Metropolitan Association DII Qualifiers being held at the Isand Garden Center in Long Island. Participating in the qualifers provides teams with excellent competition and is part of the road to the AAU Nationals! The Crusaders are competing in Pool #2 and went 4-0 beating the LI Lightning (Granata), Foster/Laurie Pythons and the Hoop dreemz. By going 4-0 the boys received a bye in the field of 16 directly into the quarterfinals where they once again won. The team now moves on to the Semi-Finals next week.



The 2009 Tom Dowd Memorial Girls Tournament Schedule and Team Key is now posted. Click on the link in the menu to the left.........

For the Boys Tournament (May 29-31) - we only a few openings as we now have over 115 teams registered. We will be using 13 courts for this event and look forward to seeing all of you again! Tom Dowd was our clubs first coach back in 1997. He coached our boys 13U team even though he did not have a child on the team (his son TJ was younger). He continued to coach for us until September 11th, 2001 when he became a victim of the attack on the World Trade Center. He was only 37 years old. This tournament is the main fundraiser for the Tom Dowd Memorial Scholarship. To date we have awarded over $50,000 to qualifying high school seniors.



Monday, May 18


Help support the Monroe Woodbury Baseball Booster Club and have a chance to meet the JONAS BROTHERS!. Raffle tickets are on sale for four tickets to the Jonas Brothers concert at the IZOD center on July 14th, 2009. Click on the handout below for more details!





2009 Tom Dowd Pre Season Tune Up Another Huge Success!




The 2009 AAU season "officially" kicked off with the holding of the Tom Dowd Pre Season Tune-Up! The tournament took palce March 27-29 and featured some excellent teams includiing Hoop Nation, Kingston Komets, Rockland Rockets, BC Eagles, Yorktown Emeralds and others! The tournament was well organized with all games running on time, games played on great courts, with certified referees, and tournament supplied staff to keep the official book and clock!





The division championship games were very competitive and went down to the wire! In the 10U bracket, the Rockland Rockets beat the Kingston Komets in a real thriller! This game was played on the main court at the Crusader Field House. The OC Crusaders 12U team coached by John Coffey won the 11/12U division, and the OC Crusaders 13U team won a tough game against Hoop Nation held on the main court at Monroe Woodburys middle school! In the 14U division the Rockland Rockets edged the Kingston Komets in a close game. Overall everyone seemed to have a great time!



Saturday, March 21


CRUSADERS AAU BASKETBALL SPRING BREAK MINI CAMP (Boys & Girls)

THE CAMP PLANNED FOR THIS WEEK HAS BEEN CANCELLED. WE DID NOT RECEIVE ENOUGH REGISTRATIONS! CONTACT CINDY FOR REFUNDS DUE (CINDYTAGS@YAHOO.COM)



Saturday, March 7
CRUSADERS MAKE AN IMPACT!


O.C. Crusader players are once again making an impact on the local basketball scene (CLICK ...

Crusaders Donate To Local Food Pantry (click headlne)


The Crusader Field House located at Monroe-Woodbury High School was the site of the 2nd annual "Jim Taravella Invitational". Eight local High School varsity basketball teams converged on the gym for four quality games all taking place on Saturday, December 20th. Jim Taravella was Monore-Woodbury's varsity basketball coach who unexpectantly passed away in December of 2006. He was only 57 years old. In addition to the games, the Orange County Referees Association presented Coach Bill Earl (Monroe-Woodbury) with a $250 donation to the Jim Taravella Scholarship Fund. Click on the photo to the left for more pictures and see the link in the menu to the left for more information on the tournament results.





2008 was the most exciting in Crusader history! Of course our top story was that our boys 17U team won the 2008 AAU DII National Championship played in Florida! This was on top of our boys 16U team being the runner up in the 2008 National Classic Championship played in Arkansas!

For lots more on our 2008 championships click the link in the "National Champions" link in the menu to the left!

Both our girls teams and our boys teams experienced great success and we had more then our share of tournament wins! Most importantly all of our players improved their basketball skills. The Tom Dowd Tournaments were the best ever and more then 185 teams participated. We gave out over $15,000 in scholarships, grants and donations.



CRUSADERS GO NATIONAL


The Crusaders are receiving both local and national attention. ...

Photos From The 2008 Tom Dowd Tournament

Additional Photos From The 2008 Tom Dowd Tournament (Girls & Boys)

The 2008 Tom Dowd Scholarship Winners Honored At Dinner




Each year during the Tom Dowd Memorial Tournament, we sponsor a "mens ...



Things kicked off on Saturday morning with 16 games starting at 9:00am. Game continued every hour and 15 minutes with the last game on Saturday tipping off at 8:15pm. Between games there were great concessions including ice cold drinks, hot dogs, pizza, nachos and cheese, bagels, chips and candy and much more! There were collectable t-shirts, raffle tickets and 50-50 tickets for sale at each and every site!




Every game was included two certified basketball referees on the court and over 85 different referees worked games during the tournament. There is no "running time" in the Tom Dowd Tournament. Each game included 16 minutes of "stop clock" time and there were several overtime and even double overtime games and more then 275 games were played in less the 72 hours


Teams came from all over the tri-state area to compete in this annual event that is the main fundraiser for the Tom Dowd Memorial Scholarship Fund. Some of the participants with multiple teams entered included the Pocono Trailblazers, Brooklyn Patriots, Edge Athletics, Rockland Rockets, Elite Basketball, The NY Phantoms, Newburgh Zion Lions, Westchester Hawks, Long Island Lightning, Rockland Falcons, Crush Athletics, Boys & Girls Club of Mt. Vernon, Minutemen, Suffern Storm, Rockland Falcons, Playmaker Academy, Teaches Hoops, BC Eagles and many more!

Orange County Crusaders WOW Them at the GymRat Tournament!

Sunday, July 29

Wednesday, June 6

Sunday, April 29






Jim Taravella was the boys varisty basketball coach for Monroe Woodbury High School. He had been the JV coach for 17 years prior to being named the head coach in 2001. In 2005 he was named the Times Herald Records Coach of the Year as he led the team to the Section Nine Championship. He unexpectantly passed away during this 2005/2006 season and we miss him very much. Please visit the "In Memory Of Jim Taravella" link in the menu to the left and learn more about our "Coach".








This season some of our teams will compete in the AAU regional qualifiers! This will be the first time teams from our club have participated in these events and we wish our players and coaches good luck! Visit our "Albums" link and take a look at the many photos we have posted

Attention Monroe Woodbury Seniors: Visit the "Tom Dowd Scholarship" link to see if you qualify to apply for this scholarship.....if so download the 2007 application, fill it out and send it in by April 15th!

Looking for scimmages? You can contact us at orangecountycrusaders@gmail.com





Sunday, February 11
Friday, January 26
Sunday, February 11
Sunday, February 11

The 2006 Boys Varsity Team

2005 Varsity Team
Thursday, December 14