Northland Vipers: '08/'09 Vipers Recaps
Monday, October 27
The Daily Dozen
Yeah, football is still the king for a few more weeks, but basketball is right
around the corner. With that in mind, we're asking that you take a few
minutes every day to get ready for some BASKETBALL! After all, if you
can text message your friends while listening to your Ipod whilst playing
Madden '09, then certainly you can handle two sports at once.
So, get your basketball out of the garage (and stop throwing it at your
sister!) and get busy. This Daily Dozen shouldn't take more than 15
minutes a day and can be done in the comfort of your driveway, basement or garage.
We'll see you in a couple of weeks at the first Northland Viper practice.
The Daily Dozen
1. HIGH/LOWS - Feet shoulder width apart and knees bent, start dribbling the ball and gradually dribble it higher and higher while keeping your hand on top of the ball. Then slowly dribble it back down to as low as you can dribble it. Then go back up again.
2. HIGH/LOW - Use opposite hand
3. PUSH & PULL- With feet about shoulder width apart and knees bent, dribble the ball beside one leg (ball bounces beside foot). "Push" the ball backwards, quickly turn hand around, and "pull" it forward.
4. PUSH & PULL - Use opposite hand
5. CROSSOVER - Dribble the ball back and forth between your right and left hands making a V shape, have your hands close together then spread them out as far as you can, then back close again.
6. V - DRIBBLE- Feet spread fairly wide again, ball bounces directly in front of body. This is a cross-over dribble in front of body, but using just one hand to take it back and forth.
7. V - DRIBBLE - Use opposite hand
8. RACE TRACK - Stand fairly wide apart and dribble the ball around one leg in a circle.
9. RACE TRACK- Use opposite leg
10. AROUND THE WORLD - Stand with legs close together and dribble in a circle around both legs, then switch directions.
11. FIGURE 8 - Again, with feet spread wide, dribble ball in figure 8 pattern around feet, then switch directions.
12. TOSS UP - Stand with your knees shoulder width apart and bent. Throw the ball up in the air over your head. Jump up and catch the ball on it's way back down. Grab it with both hands and tuck it under your chin with your elbows out and knees bent.
Monday, October 27
News You Can Use
This page will contain information about upcoming games, practices and more. It is
THE PLACE
for news about the
Northland Vipers
. So, don't forget to check back early and often.
Wednesday, October 29
Practice, Practice and More Practice
As we are actually getting started a bit later than a number of teams, we have to make up that time by practicing a bit more in a shortened period. Toward that end, we have secured use of the Gashland Presbyterian Church gym on Sunday evenings from 6-8 PM beginning on November 9th and running through December 21.
We will also be have an extended "Spring Training" session running sometime during the week of November 24th (depending on everyone's travel schedule relative to Thanksgiving). During that week we will have 3-4 practices where we will work on fundamentals, introduce our offense and defense, and really get down to working together as a team. Once we get into December and the extended season, we'll drop down to practicing a couple of times a week.
Make sure and check the calendar and practice schedule regularly. We'll update them as soon as we get more information on the "Spring Training" session.
Monday, November 10
A Great Start
I just wanted to drop a quick note to say thanks to all the Northland Vipers for their effort at last night's practice. I've been involved in youth sports for quite a few years and have taken part in literally hundreds of practices. I've got to say that last night was one of the most focused, intense and productive practices that I've ever been involved with. For example, we talked about getting your head up, finding for a teammate down the court and then leading that teammate with a pass for a fast break. Then, we practiced a drill that reinforced what we talked about. Finally, we had a controlled 15-minute scrimmage where Randy and I saw Vipers on both sides of the ball throwing leading passes down the court to their teammates! That is an example of some focused basketball players! The fact that it was our first practice makes it all the better.
Our next practice is Sunday, November 16 at 6 PM back at Gashland Presbyterian Church. Please get your boy to practice some of the dribbling drills shown below and work on their layups and free throws. And finally, good luck to all the Charger's this week against the Raiders.
Tuesday, November 11
Two Scrimmages Scheduled
We're pleased to announce that we've been able to put together scrimmages against two area 6th grade teams to help get us some practice under game-like conditions. Up first is the Platte City Pirates on Friday, November 21 at Paxton Elementary School (small school with yellowish brick next door to Platte City high school). We'll have our regular practice on Sunday, followed by a trip to Kearney Junior High to on Monday, November 24 take on the Kearney Bulldogs.
Normally, we would like to wait a bit before we scheduled a scrimmage. But, with the Vipers starting a good bit later than most everyone else, these scrimmages will be invaluable tools to show us the areas we need to work on the most while allowing us the chance to get some time playing together as a team. We're familiar with both of these teams and while both will provide a challenge, neither should prove overwhelming.
Both scrimmages are listed in the practice schedule and the calendar. I have tentative times listed but will update those when we get a bit closer.
Friday, November 14
Vipers to Play First Tournament
We're pleased to announce that the
Northland Vipers
are scheduled to play their inaugural games in the Platte County
Holiday Hoopfest
on December 12-14 in Platte City, MO. After talking with the tournament director, we believe the
Hoopfest
will offer us good competition without having to play too many of the AAU type travel teams. All games will be held at
Siegrist Elementary School (in the brand new gym) next to Platte City High School. As for the rules, MSHSAA will apply with the following exception.
Time:

There will be four 10-minute quarters.

Clock stops for timeouts and injuries only.

The clock will stop on all dead balls in the last two minutes of the game unless there is a 15-point spread.

Pre-game warm-ups will be 5 minutes and halftime will be 3 minutes.
Ball: Intermediate (women's) ball for all grades.

Pressing:

May press at any time unless there is a fifteen point lead.
Defense:

Man to man or zone, switching & double team allowed.
Time-outs:

Each team will be allowed four time-outs per game (2 60-second time-outs and 2 30-second time-outs).
Overtimes:

One overtime period of two minutes will be used (each team has one additional time-out).

If the game is still tied after overtime, sudden death and the first team to score wins.

Each team must be prepared to provide one person for the scorer's table, if needed.

All game results are final.

No protests are allowed.
The following will be used as tie-breakers:

A. Head to head

B. Points allowed

C. Point spread (point spread is good to 15 so running up the score does not benefit any team).
Admission costs:

$3.00 all day passes for adults, $2.00 all day passes for students
Let's practice hard so we're ready to play hard and GO VIPERS!
Friday, November 21
Platte County Pirates Scrimmage Tonight
Just a quick reminder that tonight's
Vipers
versus
Pirates
scrimmage is tonight (Friday, 11/21/08) at Paxton Elementary School in Platte City. Please have your player there no later than 6:45 PM. That will give us a few minutes to warm up before we start the scrimmage at 7:00 PM.
Vipers
should wear a white T-shirt (it doesn't matter if it has writing on it) for a uniform.
Here are some directions to Paxton Elementary from 112th street and I-29.
Go North on I-29 N toward ST JOSEPH from the 112th St Exit - go 5.8 mi
Take exit #18/PLATTE CITY/LEAVENWORITH/WESTON - go 0.2 mi
Turn Left on 92 HWY(MO-92) - go 0.7 mi
Arrive at 1601 BRANCH ST, PLATTE CITY
Paxton is the small school with yellowish brick next door to the Platte City high school.
If you have any problems, call Chip on his cell phone.

Sunday, November 23
Vipers vs. Pirates Recap
Well, for the most part that went pretty well. The boys came out and played hard and did a great job, especially considering they were playing for the first time as a team. I don't think that I have the whole thing on tape, but from the part that I do:
The Good
- We scored 51 points and they only scored 46. All 7 of our boys that played scored a basket, two were in double digits, and three others were right on the cusp. We were also 3 of 7 from the 3PT line. I told the boys at the first practice that we were going to shoot first, pass second and dribble third... apparently they were listening.
- We can pass and we can run. Almost every change of possession was a fast break for us. The boys did an awesome job of keeping their heads up, passing down the court, and keeping their spacing.
- When it wasn't a break, we passed the ball welland moved it around the court, even though we haven't even put in an offense yet.
- While we did have some turnovers, they were more geared around trying to move the ball down the court too fast rather than falling to defensive pressure. They pressed more than half the game, and I don't think we lost it to the press but one time. The best part about that is that we haven't even put in a press breaker yet.
- We played straight up man-to-man the entire game. No press. No zone. Just pick up your guy when he crosses half court.
- We beat them on the glass, even though I don't think we did a very good job. Of course, we haven't even really practiced anything on rebounds either.
The Bad
- While we didn't fall to their press, we did turn the ball over 23 times (versus 25 times for them). We have to bring that number way, way down.
- We allowed them to score 22 points on layups (mostly backdoor cuts when we overcommitted on defense). Again, too many if we want to compete.
- The scored 46 points against us. Our Man-to-Man Help defensehas to improve dramatically.
The Ugly
- We 6 of 28 for layups. That's right, we missed 22 layups or shots under the basket. That's leaving 44 points on the floor.
This was a great start to our season. Let's keep working hard and continue to improve every day. We'll see everyone at practice tomorrow!
Monday, November 24
Kearney Bulldogs Scrimmage Tonight
Just a quick reminder that the
Vipers
versus
Bulldogs
scrimmage is tonight (Monday, 11/24/08) at Summit Ridge Junior High in Kearney, MO. Please have your player there no later than 7:00 PM. That will give us a few minutes to warm up before we start the scrimmage at 7:15 PM.
Vipers
should bring both white and red T-shirts (it doesn't matter if it has writing on it) for a uniform, as we are not sure what Kearney will wear. Here are some directions to Summit Ridge Junior High Scoolfrom I-35.
- Take I-35 N toward Liberty
- Take Exit 26 for State Hwy 92 toward Excelsior Springs/Kearney
- Turn Right on MO-92 (signs for Excelsior Springs/Kearney)
- Turn Right at Jefferson St/MO-33 (go until you see Hawthorne
Elementary School on your left, then get in the left lane.
- Turn Left at 19th Street .5 miles
- Go past the tennis courts and take the next right into the high school
parking lot, follow the road until you get to the 3rd school building (Summit
Ridge), the gym is around back.
- If you have any problems, call Chip on his cell phone.
Tuesday, November 25
The Sun Will Come Out Tomorrow – Vipers vs. Bulldogs Recap
All right, let's acknowledge the fact that the scrimmage didn't turn out quite the way that we all hoped. I'll admit that leaving Kearney with an 18 point loss after 3 halves (it's the new math) left me pretty down in the dumps… until I watched the tape and looked at the stats. What I saw was a lot to be happy about, a couple of things that brought salty tears, and a number of issues to work on.
Be Happy About
- This Bulldog team finished over .500 last year in the Liberty League and have since added one of the top players in the Northland to their roster. We stayed with them the entire game and never looked overmatched.
- The Bulldogs had a distinct size advantage. On a couple of possessions, every one of our players was matched up against a taller kid. I particularly enjoyed watching the 5 foot 7 inch kid post up on Dylan. But even with that advantage, they only grabbed seven more rebounds than us (50 to 43). Kudos to Alex, Brandon and Jacob Pfender for fighting hard in the paint.
- For only playing together for 4 practices and 2 scrimmages, the Viper man-to-man defense is starting to look really good. All the boys were sliding with their man and everyone was playing help defense and sagging on the ball in the middle. The Kearney boys actually complained to their coaches about how many people they had on them once they got the ball in the paint.
Salty Tears
- We shot 13% from 2-point land (6 of 48). If we had of just matched our abysmal 30% shooting from Friday night, we would have scored an additional 16 points (and didn't we lose by 18?).
- Too much dribbling. We passed up open shots to take off dribbling around the perimeter with the ball. We have to move the ball with the pass if we want to get open shots. And when we get open shots, we have to take them. We shot 12 less total shots than on Friday night. Why?
- If someone had told me that we could have a worse night hitting layups than Friday night's atrocious 6 of 27 performance (22%), I would have said they were crazy. Instead, our 2 of 23 (9%) on Monday will probably drive me crazy.
To Work On
- Layups. And layups. And then perhaps layups.
- Rattler Offense. After only one practice, we just weren't ready to run it last night. We have to get all the kids involved and moving in the offense.
- Shooting. We only have so much time at practice, so the boys must practice shooting elsewhere whenever they get the chance. Take them other churches, community centers, schools, the driveway… anyplace there is a hoop and a place to shoot.
- Did I mention layups?
Please have a great Thanksgiving and enjoy your time with the family.
Tuesday, November 25
Happy Thanksgiving
We hope all the Vipers' Parents and Players have a safe and happy Thanksgiving Holiday. Enjoy some time off, and we'll get back at it on Sunday evening after the holiday.
Of course, if you have any free time, don't be afraid to practice your layups. And some shooting. And maybe some layups.
Chip and Randy
Sunday, November 30
Monday Night Practice
Please note that we will begin practicing on Monday nights at Warren Hills Elementary (see "Locations" page for address) starting on December 1. Our practice will start at 7:15 (try and be there a little early so the boys can stretch and warm up before we get the court) and go until at least 8:15. We get this gym as part of our Liberty League payment, so we don't have to rent it. The last I checked, we didn't have a team practicing after us. If that is the case, then we will go until 8:45. I'm still working on a couple of additional practice times prior to our tournament and I'm hopeful that I can get at least one more scrimmage. I'll let everyone know as soon as I find out anything. I look forward to seeing everyone tomorrow.
Monday, December 1
Vipers to Scrimmage KC Elite on Tuesday, December 2
The Vipers will be scrimmaging the KC Elite starting at 6:15 PM at the Gladstone Community Center on
6901 North Holmes (zip 64118... it's across the street from city hall and police dept).

We should be done about 7:30 PM.

This is a very good team, one that may very well play in the Liberty League against us.

Think along the lines of a taller Kearney Bulldogs with better shooters. It will be tough, but will offer us a great test prior to our tournament.
Wednesday, December 3
Vipers vs KC Elite Recap
I haven't had a chance to calculate stats on last nights scrimmage and I'm not sure that I'll be able to. The gym set up and the general lack of seating made it somewhat difficult for our videographer to capture all of the game on film, particularly down by our basket. That said, enough was captured for us to note the following:
- The Vipers hung with some very strong competition. Our guys worked hard the entire scrimmage and left it all on the floor. We really appreciate their effort and intensity.
- The Elite has already played 9 games through 3 tournaments. Their coach told me that no team had played as physical against their big guy as we did. The combination of Brandon, Alex and Tyler pushing him out of the lane combined with our guards/forwards collapsing down on him every time he got the ball frustrated him and made him miss a bunch of shots that he normally makes.
- Dylan and Jacob Miller did an absolutely fantastic job of covering their point guards. Those are two of the better guards that we'll face and we didn't let them penetrate or drive the entire night. At one point, Dylan slid with his man from one side of the court to the other and never gave up any space or position. It was picture perfect and all of our guys are starting to do that with regularity.
- Jackson and Mark were both outstanding on defense, especially considering they had to move to a number of different positions and cover a bunch of different guys throughout the night. This will be extremely important going forward as playing with only 8 players leaves us vulnerable to fatigue.
- The small size of the gym floor made it difficult to really practice our Rattler motion offense. But, the few times we actually ran it right and moved the ball around, it gave us open shots that we were able to knock down. We'll continue to practice it until it becomes second nature.
- We have to shoot better. We had the layups that we needed. We had open shots all night long. Somehow we have to start putting the ball in the basket. If we do that, we have the chance to be a very competitive team.
I hope the boys are feeling okay about themselves and what we are doing. Randy and I both see a ton of improvement and we continue to be excited about the team.
Wednesday, December 10
Panthers vs Vipers on Saturday Night
Well, the big day is almost here, the first game of the season for the Northland Vipers. It's Snake vs Cat this Saturday at 4 PM at Siegrist Elementary School in Platte City. Please have your player there by 3:15 so we can stretch, warm up, and discuss the night's plan. We hope all the Viper fans will be wearing their red and black and will be loud and proud at game time.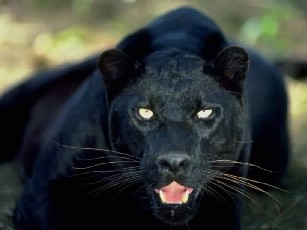 My money is still on the snake!
Saturday, December 13
Vipers Take First Game, Play Two on Saturday
The Northland Vipers took the first game of their inaugural season with a 42 - 10 victory over the Parkville Panthers. The Vipers produced an outstanding defensive effort and did a much better job of shoorting the ball. We were 13-46 from the field, 4 of 5 from 3 point land, and we made an impressive 50% of our layups. A much better job than previously.
There's no rest for the weary as the Vipers match up against the Knights at eleven followed by the Raptors at 1. Please try and have your player there no later than 10:15.
Let's take the last two games and take home some hardware.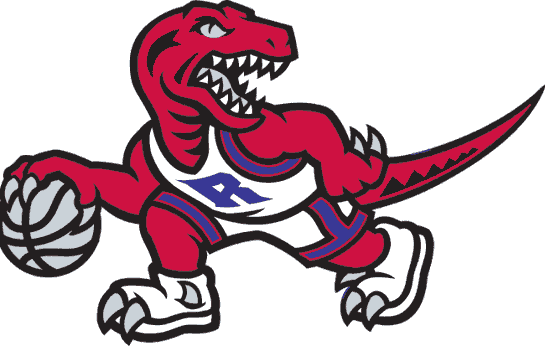 You know what they say about Raptor: "Tastes like chicken."
Sunday, December 14
These Are the Best of Times, These Are the Worst of Times
Coach Chip has greatly aged as he watches the final 3 pointer vs the Raptors.
VIPERS TAKE SECOND IN HOLIDAY HOOPFEST
If anyone would have told me prior to this tournament that we would win two games and come in second place, I would have told them they were crazy. "Why, you're crazy." I would have said. "But that'd be awesome if we did."
So, if I felt that way then, then why don't I feel that way now when that exact scenario unfolded in Platte City? Why couldn't I sleep after the last game, rather than watching the Raptors' third quarter run on an endless loop in my mind? Woulda, coulda, shoulda.
Things we did well:
- We played 5 halves of very good basketball. That's tough to do, and it's even tougher when you are a new team.
- We played two complete games of absolutely flawless defense plus two complete quarters of flawless defense in the third game. Our M2M looked great (lots of communicating/switching/help) and our Cobra Attack was effective and got us a number of turnovers.
- We played our standard Snake defense throughout most of the tournament and ended up averaging almost 40 points per game. Considering it's not a true motion offense, that is a great job by the boys. We'll begin adding a few "rules" that we hope will help us be even more successful. The few times the other teams went into a zone, our Rattler zone offense looked very good. We moved the ball around with speed and someone got open on virtually every possession.
- Our shooting wasn't perfect, but it was a lot better than it had been previously. It should continue to get better as the season wears on.
What we need to work on:
- We're not in the shape that we need to be, especially considering the holidays coming on. I believe the loss in the last game came from two things: overconfidence (college kids fall prey to this, so we can't really be surprised when 11-12 year old boys do) and fatigue. We were gassed in the second half and we played like it.
- When our M2M goes south, it does so in a hurry. There is no way that Raptor's team should score 20 on us, much less 35. We will put in a 2-3 zone to use in limited instances to help guard against fatigue. Hopefully that will help in tournaments.
- We passed like crazy the first 2.5 games, and then in the last half, we decided that we all wanted to dribble. We've got to move the ball to score. Take the extra pass to get the ball to the guys in the best position.
In the final analysis, we went 2-1 in our first ever tournament and lost in the de facto championship game by 3 points with a chance to tie in the very last second. We beat two teams by a combined 87 - 23 and we played a lot of darned good basketball. Let's keep our heads up, keep practicing and getting better and get ready for the regular season.
And remember GO VIPERS!
Monday, January 5
Vipers Get Burned by the Heat
Once again, our game was a tale of two halves. We started off a bit slow and let the Heat jump out on a 7-0 run before we even got on the board. But, with continued good defense and some inspired offensive play we managed to crawl our way back into the thing. Alex's buzzer beating basket left us down only two going into the half.
But, our second half woes that emerged previously against the Raptors resurfaced with a vengeance. While we didn't do a great job on defense, the Heat only scored twenty points in the second half. That's truly not too bad against a good team (and the Heat are a good team). However, our offense left a lot to be desired. While we didn't have major problems against their full court press, we were totally lost against the 1-2-2 half court trapping press that they implemented. We'll work on how to break that in practice tonight. As for our offense, for some reason we just stopped taking shots. Rather than attacking the basket as we did in the first half, we were content to pass the ball around the perimeter while foregoing numerous open shots, until the point and time that we turned it over. No one was cutting toward the basket, which was completely open whenever they were in a M2M defense. I haven't had a chance to break down the tape yet, but my feeling is that they took more than double the number of shots that we did in the second half. Just like the lotto, you can't win if you don't play. For us, if you don't shoot, you can't score. When we have open shots, we have to take them.
Whatever the case, we showed some glimpses of the really good team that the Vipers can be. I don't believe that there was a huge talent difference between the Heat and us, although we did have a size deficit in certain match-ups. We'll keep practicing, keep playing, and hopefully we'll surprise some teams as the year plays on.
Monday, January 5
Vipers To Play Second Tournament
The Northland Vipers will be playing their second tournament of the season and the first tournament of the new year as they travel to Osawatomie, KS for the annual Osawatomie Hawks Basketball Tournament. There will be 8 teams in the 6th grade boys division with a three game guarantee. We'll simply have to jump into our cars after we play our morning league game and caravan into OZ. Here's what we know so far.
- One day tournament. All 3 games played on January 10. Medals awarded for first and second place.
- Grade level verification is needed (copy of last semester's grade card will work).
- You can only press up to a 10 point lead.
- Two 18 minute halves with running clock except the last two minutes of each half. If one team is ahead by 20 in the second half, clock will not stop. 5 minute half time.
- 2-full and 2-30 second timeouts per game.
- If necessary, a two minute overtime will be played. One timeout will be given and unused timeouts will carry over into OT. The clock will stop.
- Each team must provide one person for the scorers table.
- All game results are final. No protests are allowed.
- Tiebreakers: a) head to head, b) total points allowed, c) coin flip.
- Concessions will be available. Tournament passes are $3 adults and $2 students.
This should be a fun tournamentand a great time for the boys. We should have directions and game times by Wednesday afternoon.
GO VIPERS!
Monday, January 5
Practices for Week of 1/5
We'll be having two practices this week: the first is Monday night, January 5th at Warren Hills elementary from 7:15 to 8:15 PM.; the second is on Wednesday night, January 7th, at Gashland Presbyterian Church from 6-7:30 PM. We look forward to seeing everyone at the practices.
Tuesday, January 6
Osawatomie Hawks Tournament Schedule Announced
The schedule is out for the Osawatomie Hawks Basketball Tournament and it's a mixture of good and bad news. The good news is that our first game isn't until 3 PM, giving is plenty of time to rest from our league game and travel into the Land of Oz. The bad news is that the tourney is set up as a single elimination with consolation games, so it's imperative that we win the first game, not only to have a chance at the championship (I know, I dream big), but to avoid having to play again at 4 PM.
Whatever the case, I'd like to have all the boys at the MAC high school gym no later than 2:15 PM. I'll have directions to the gym available this week.
Thursday, January 8
Games, Games and More Games
The Wildcats looked great on the Viper's mantle.
We start off a huge day of games against the MPT Wildcats at Liberty Junior High beginning at 9:30 A.M. Please have your Viper to the gym at 9:00 A.M. sharp (I know it'll be open this time because, for once, we aren't the first game). Our first game of the Osawatomie Hawks Tournament starts at 3 PM, so please have your player there at 2:15 so we can make sure that everyone is accounted for. They say that concessions will be available, but I would suggest that you bring some extra water bottles and snacks just in case. Finally, pack some extra socks. Wet, sweaty socks lead directly to blisters, so having an extra pair to change into between games will help.
Thursday, January 8
I Don't Think You Can Get There From Here
Our first game of the Osawatomie Hawks Tourney is in the Osawatomie High School (MAC) gym located at 1200 Trojan Drive, Osawatomie, KS 66064.
The simple directions are:
- Take I-35 S toward Wichita (anywhere from 20-30 miles, according to where you pick it up).
- Take the US-169 S/KS-7 S/KS-7 N exit, Exit 215 toward Paola (.3 miles)
- Turn Left onto US-169 S/KS-7 S (27.2 miles - obviously not a major highway)
- Take the Main Street ramp (.2 miles)
- Turn Right onto E. Main Street (1.4 miles)
- Turn Right onto 11th Street (.1 miles)
- End at 1200 Trojan Drive
My guess is that it will take just over an hour to get there. Keep your cell phone handy if you get lost and give me a call. If that doesn't work, click your heels together three times and recite "I want to go home." Finally, if all else fails, find the nearest tavern and we'll pick you up there on the way home.
Saturday, January 10
Vipers Whack Wildcats
The Northland Vipers did an exceptional job of taking it to the Wildcats with a resounding win at Liberty Junior High on Saturday morning. It was a true team victory as multiple players scored and everyone played excellent defense. The Wildcats never had a chance as we jumped on them early and often to take a commanding 20-6 lead at the half. While we didn't play quite as flawlessly in the second period, we did maintain our intensity and managed to take the second half as well, by a score of 17-9, leaving the final totals Vipers 37 Wildcats - 15. Let's keep it going as we head to Osawatomie for the second half of Basketball Saturday.
Sunday, January 25
Vipers Cool Off At End Against Heat
The
Northland Vipers
had the
Heat
on the ropes for 39 minutes and 7 seconds, but just couldn't hold on at the end. The
Heat
made a couple of key baskets at the very end and managed to steal a win 34-29 at
South Valley Junior High
on Saturday morning, January 17. The
Vipers
started fast behind the exceptional shooting of Alex N. Alex hit multiple 3s, a couple of 2s, and I think he even managed to hit a free throw in there somewhere (not our strong point this year). The rest of the
Vipers
helped out by playing great M2M defense and by moving the ball up the court against either the zone press or a 1-3-1 half court trapping zone that the
Heat
maintained through the entire game. Though we lost in the end, this was a great game to show the boys how they can play with any team in this league. What's more, it was a heck of a lot of fun.
Sunday, January 25
Vipers Bowl Over Ballers
The
Northland Vipers
held on for a 25-21 win against the
Liberty Ballers
on Saturday, January 24 at
Liberty Junior High
. Tyler B. lead the way with 8 points and a number of steals in his best game of the season. This game was memorable not only for the victory, but for the fact that for the first time, the
Vipers
got the win after being down at halftime (and actually scored more points in the second half then the first). The
Vipers
were ice cold in the first half and allowed the
Ballers
to build a 14-7 lead going into the break. The
Vipers
didn't let it get them down and they stormed back by playing exceptional M2M and employing a hard-nosed press when needed. In all, it was a great way to start a Saturday.
Tuesday, January 27
Vipers to Play In MSY February Freeze Tournament
The Northland Vipers will be heading back into Kansas (but not nearly as far into the land of Oz) for the Metro Sports Youth February Freeze tournament on February 6-8th. The MSY tournaments are usually very well run affairs that offer a good level of competition without getting too crazy. Another bright point is that almost every team that plays gets highlights shown on the Metro Sports cable channel in the weeks following the tourney.
Here's a link to the tournament page on the MSY website: http://www.metrosportsyouth.com/basketball_tourney/upcoming/bball_02-06-09.htm. Once we get more information, we'll update the website. It should be a great tournamnet and a fun time.
Monday, February 2
Tigers Maul Vipers
In the final analysis, it wasn't defense that caused our blowout. In fact, after looking at the tape, our D was pretty good. We made them take as many threes as they did standard field goals, just exactly as we planned... unfortunately, they just happened to knock down 5 of them. It also wasn't our turnovers, although we managed to maintain our 20+ average. It wasn't even the fact that we failed to run our zone offense the majority of the time. After looking at the tape, we had some good looks at the basket.
No, what killed us was the fact that for the first time this year we were totally dominated on the boards - they got 30 and we only had 17. What also killed us was the fact that we only took 28 shots (2's and 3's) while they took 46 (23 of each).We have no chance if we don't shoot. But, the stat that totally sunk us was the fact that we shot 7% from the field (compared to their 30+% - 14 of 46).. Our 1 two, 1 three and 1 free throw just can't get the job done.
We'll attempt to put this one in the rear view mirror and keep moving forward. We really emphasized rebounding and our zone offense in practice yesterday, hopefully we get the chance to show some serious improvement on both in this weekend's tournment.
Wednesday, February 4
MSY February Freeze Schedule Announced
The MSY February Freeze schedule has finally been announced. Like most things, the schedule is a mixture of both good and bad. The bad is that we are set to play on all three days of the tournament, meaning that we must trek to Overland Park three different times. The good news is that we don't have any back-to-back games, so the boys should be fresh and energetic for every game we play. Here's the schedule and yes, I do see the irony in traveling south to play a team that is based even further north than we are. But, that's just the way these tournaments go sometimes.
- Friday, February 6, 7:30 PM vs the Cougars @ 68 Inside Sports
- Saturday, February 7, 6:00 PM vs the Kearney Bulldogs @ Lenexa Family Life Center
- Sunday, February 8, 11:00 AM vs the BS Lightning @ 68 Inside Sports
If we finish in the top 3 of our bracket, we'll play a fourth game against a team from the other bracket at a time TBD. Please be at the game a minimum of 30 minutes prior to the scheduled tipoff time. Addresses for both venues can be found in the Locations Tab on the left of the website.
Please take a look at the Metro Sports Youth website and read through the tournament information at http://www.metrosportsyouth.com/basketball_tourney/upcoming/bball_02-06-09.htm. In addition to some good games, MSY also offers a True Champion Athlete award to the team showing the best sportsmanship throughout the tournament. Perhaps best of all, highlights from the tournament will be shown on the Metro Sports TV channel on Time Warner.
Let's go out and have a great weekend of basketball. Goooo Vipers!
Tuesday, February 10
Vipers Fall to Fourth in February Freeze Tourney
The February Freeze Tournament was really a mixed bag for the Vipers. I'm pretty certain that during the tournament we played our best game of the season so far, I'm also just as sure that we played our worst 10 minutes in the following game. Whatever the case, we played some serious competition as both the Cougars (http://www.usssa.com/sports/Team3.asp?TeamID=1250310) and Pacers (http://www.usssa.com/sports/Team3.asp?TeamID=1223521) are both pretty strong Kansas teams. Here's the breakdown:
Game 1 vs. the Cougars - I believe the Cougars were the first team that has played M2M defense on us this entire year. They played pressure full court and did a really good job. While we really didn't have much trouble bringing the ball down, we were able to break the press and run like we needed to on it. As such, we just didn't get any easy baskets. Once we finally did get in our half court set, we just didn't do the things that we needed to be successful. We just didn't drive, or cut or set picks the way we needed to. I would guess that part of it was the fact that we simply don't have much experience against M2M at game speed. In the end, it was Cougars 26 and Vipers 14. While our execution wasn't what it needed to be, our effort certainly was. (UPDATE: After watching the game film, I stand corrected. The officiating wasn't as bad as I thought... it was worse. For example, they gave the ball to the Cougars 3 times when there was no way that the ball went out on us. But, that said, you have to find a way to overcome, and we didn't.)

Game 2 vs the Bulldogs - The Bulldogs started off in a 2-3 zone and, for once, our Vipers really exploited the zone. We moved the ball around and managed to hit three 3-pointers in the first half combined with some good rebounding/inside play to put us up by at least 6 at the half. Our education at the hands of the Cougars really paid off once the Bulldogs switched to M2M at halftime and our guards realized pretty quickly that they could take their defenders one-on-one to the hoop. Numerous drives were followed by free throws. Additionally,Brandon, who hadn't scored this season, scored four points and helped us control the boards. Our defense? The best its has ever been. We were all over the place, playing with intensity, fire, aggression... just all around getting it done. The game finished with a Vipers 28 to Bulldogs 19 victory (and that's with giving up 4 points in the last 30 seconds as we ran out the clock).

Game 3 vs the Pacers - We started off as far away from Game 2 as you could possibly be without the use of a compass and an airplane. No intensity. No defensive effort. The Pacers scored 9 points in the first few minutes, with virtually no one contesting the shots. We completley abandoned the principles of our M2M help defense. We had boys (and they were all guilty) whose man who would have had to catch a bus to be 3 passes away from the ball out there guarding them on the perimeter, not even paying attention to the ball. After a calm and rational discussion between the Viper coaches and players at around the 10 minute mark, we really started playing much better and we actually looked like we belonged. Unfortunatley, it was too late for us to get back in the game. We ended up losing this one Pacers 28 to Vipers 14 (which included 4 points that they scored in the last 2 minutes off our half-hearted attempt to press). If we hadn't of spotted them them 10 points right out of the gate, this could have been a totally different game. One other note: the Pacers passed the ball extremely well. That is a by-product of the fact that this is their third year playing together. Time on the court as a team makes a huge difference. (UPDATE: This is the first game that I've ever seen where we didn't score any 2 point field goals. Not one. We were 0 for 23 in 2 point baskets. That is tough to overcome.)

Finally, tournament highlights will be shown on the Metro Sports Youth Weekly show at the following times: Monday 7p - Thursday 1030a / 9p - Friday 1130a / 5p - Sunday 430p - on the following stations: Time Warner Cable 30 - Time Warner Cable Ch 113 KC OnDemand - Comcast 258. I have no idea how much or little the Vipers will be shown, but it will be fun if we can at least catch a glimpse.
Tuesday, February 24
Bulldogs Fire From Long Range Against Vipers
The Northland Vipers fell to the Kearney Bulldogs 50-29 on Saturday, February 14 at Liberty Junior High. After reviewing the tape, the Vipers actually did some pretty good things. We made some decent passes and managed to score 29 points and we actually played some decent defense. But, when the other team manages to hit 9 of 17 three-pointers (53% - not to mention 3 others that went in with their shooters foot on the 3-point line), you just tip your hat and move on.
Thursday, February 26
Vipers Turnover Game to Elite
When you have more turnovers than you have points at the half, you don't have a whole lot of a chance to win the game. When you have more turnovers than you have shots taken, winning is pretty much an impossibility. Both of those two scenarios were in play this past weekend as the Vipers turned the ball over 14 times in the first half against the KC Elite while only taking 7 total shots. Conversely, the Elite only coughed it up twice in the first stanza while taking 26 total shots. We were lucky the score was only 21-7 at the half.
After reviewing the film, we actually did much better against their press than I initially thought. We only gave the ball up twice on our side of the timeline. However, once we broke the press and and got across that line, we inevitably managed to get our pocket picked, walk, or throw it away. Turnovers have been our biggest enemy all year, and Saturday's early morning game was no different.
The Vipers came out and did a much better job the second half. The Elite switched into a zone press and we actually smashed it virtually every time down the floor, scoring quick buckets out of the gate. After a couple of easy layups for our side, the Elite dropped back into a 1-3-1 trapping zone that really didn't give us a ton of problems either. However, it was too little, too late to close the gap.
As I looked at this game, I could see a couple key differences between the Vipers and the Elite: first and foremost is size - the Elite has three players as tall or taller than our tallest player. The second is speed of play - the Elite have played a lot more games than us (in addition to Legaue play, they've played more than 10 tournaments, playing approximately 3 weekends a months since November) and it shows in how they work together, pass the ball around, etc. Whatever the case, I ws proud that the Vipers didn't quit and played a much better second half.
Wednesday, March 4
Pirates Sink Vipers
For our final game of the year we went down 51-29 against a
Pirates
team that should never have scored that many against us. But, that's what happens when your opponent shoots better than 50% from the field, primarily by passing the ball around very well and rarely taking any shot longer than a 15 foot jumper. While we scored 29 for the game, it just wasn't enough against yet another team that shot better than they had all year against us. While it certainly wasn't the way we wanted to end the season, the boys never stopped playing hard.