Lady Bandits & AR Knights: Welcome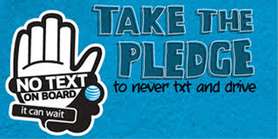 We want all of our players at thier next practice & game. Take the pledge !
Fall '13 - '14 Season
Welcome to the AR Knights and Lady Bandits website.
We are an organization in NW Arkansas with a fast-pitch program and a baseball program.
MISSION: We strive to help young athletes grow their self confidence, learn strong work ethic, increase discipline, learn to compete in a good sportsmanship-like manner and develop their leadership skills.
We see our program as a great way to nurture and enhance these critical life skills. Our sport is merely a vehicle to be able to do this. Our program is not designed to go win a bunch of tournaments. The results we achieve in the games we play are a by-product of our MISSION. If you are looking for a program that focuses on wins, we are not the program for you. However, if you align with our MISSION, we believe your athlete will have a great experience with us.
The Lady Bandits teams communicate largely via TWITTER. You can follow us, see below . .
@Ladybandits2002, @Ladybandits2003, @Ladybandits2004, @LadybanditsNWA, @LBGameDay (to receive web links for live games)
Tuesday, November 5
Fall Fundraiser
Parents -
Our fall fundraiser was a huge success. We exceeded our goal by 25% !
Thank you to everyone that helped at the event with set up, clean up, participated in the event, helped get prizes, food, etc. A special thanks to Ginny, Amy and Stacey for going above and beyond the call of duty to helping make the event run smoothly.
And a BIG Thank You to the Harrell's for graciously hosting the event at their place of business.
WE>me
Friday, November 1
Final Weekend
Congrats to all of the Lady Bandits and Arkansas Knights teams on a strong finish for the year last weekend (10/26). We had 5 LB teams and 2 AK teams at Memorial Park and 1 AK team at Phillips! Special props to the LB03 team for winning thier tournament! Other notable finishes: LB00 finished 2nd LB02 finished 4th AK8U finished 2nd AK9U finished 3rd AK12U finished 3rd Have a safe and healthy offseason !