Lady Bandits & AR Knights: Welcome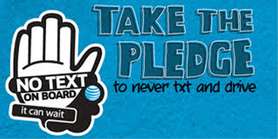 We want all of our players at thier next practice & game. Take the pledge !
Fall '13 - '14 Season
Welcome to the AR Knights and Lady Bandits website.
We are an organization in NW Arkansas with a fast-pitch program and a baseball program.
MISSION: We strive to help young athletes grow their self confidence, learn strong work ethic, increase discipline, learn to compete in a good sportsmanship-like manner and develop their leadership skills.
We see our program as a great way to nurture and enhance these critical life skills. Our sport is merely a vehicle to be able to do this. Our program is not designed to go win a bunch of tournaments. The results we achieve in the games we play are a by-product of our MISSION. If you are looking for a program that focuses on wins, we are not the program for you. However, if you align with our MISSION, we believe your athlete will have a great experience with us.
The Lady Bandits teams communicate largely via TWITTER. You can follow us, see below . .
@Ladybandits2002, @Ladybandits2003, @Ladybandits2004, @LadybanditsNWA, @LBGameDay (to receive web links for live games)
Tuesday, January 7
2014 Indoor Calendar
Coaches - attached are the time slots for each team at our indoor facility (starting 1/6/14). As a reminder: coaches, parents and players need to pitch in to keep our facility clean & organized. First In - * take out trash * clean bathroom * be done on time if a team is waiting Last Out - * store all equipment in proper location * check and lock ALL doors * turn off ALL heat/air units * stack and organize ALL chairs in the parent room Parents should help with as many of these as they can.
Handout:
Indoor Calendar