Northwest 45 Little League: Welcome
NORTHWEST 45 LL
HOME OF THE 2014 DISTRICT 28 MACHINE PITCH CHAMPIONS
FIND FALL BALL SCHEDULES HERE!!
GO TO http://www.quickscores.com/nw45ll
GET READY TO PINK OUT THE PARK TOMORROW!!!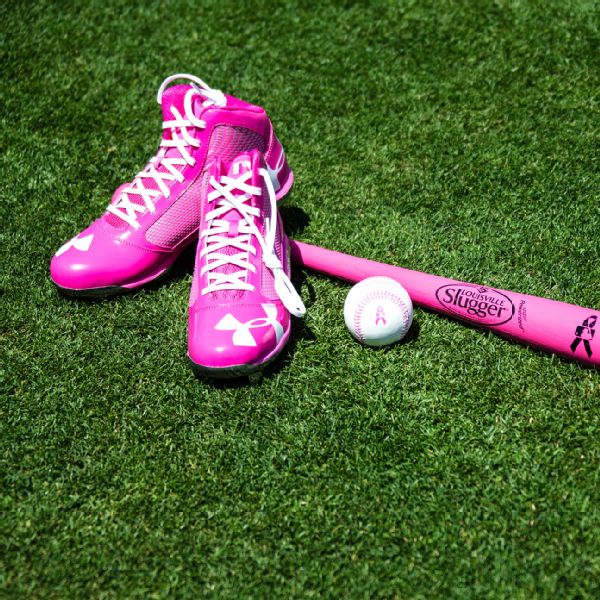 Have fun with us and support a wonderful cause during the
Annual Pink Out the Park Day -SATURDAY OCTOBER 25, 2014
Wear your pink and show your support ---Come out and watch our "Mom" coached games.
$1 and $5 Raffle tickets can win you new shoes, an autographed Astros baseball, Paintball outings, $100 giftcards and MORE!!!
We'll have a wheel of prizes to spin, things to buy for your donation, and other fun activities with ALL of the proceeds going to MD Anderson Cancer Center.
Please join us!
Find all the latest info on Spring High School Baseball Lions in Links Tab
IS IT RAINING? SIGN UP AT RAINEDOUT.COM AND RECEIVE TEXT MESSAGES ON RAIN OUTS AND IF THE FIELDS ARE CLOSED
IF YOU NEED MORE INFORMATION PLEASE EMAIL US AT - NW45LITTLELEAGUE@GMAIL.COM
You can also find us on Facebook!
Northwest 45 Little League: About NW45
Overview
Northwest 45 Little League endorses the National Little League philosophy, and has made only slight modifications to some of the playing rules in an attempt to enhance the playing experience for our children. The following is an excerpt from the National Little League organization:
"Little League Baseball is a program of service to youth. It is geared to provide an outlet of healthful activity and training under good leadership in the atmosphere of wholesome community participation. The movement is dedicated to helping children become good and decent citizens. It strives to inspire them with a goal and to enrich their lives toward the day when they must take their places in the world. It establishes for them rudiments of teamwork and fair play."
League Structure
Northwest 45 Little League consists of one baseball league:
The League is for players between the ages of 4-16. The League consists of the following six divisions:
T-Ball
Machine Pitch
PeeWee
AAA/Minors
Intermediate 50/70
JR's & SR'S
Eligibility
Northwest 45 Little League is open to all children between the ages of 4 and 16. A player's age is based on the National Little League age cutoff. The league is open to players who live within the established physical boundaries, subject to adherence to established rules and required parental support. In addition, player candidates must have parental or legal guardian consent.
Operations
Northwest 45 Little League is an all-volunteer league. Many parents devote their personal time to support and operate the league. Help is always needed - if you are interested in volunteering some time, please read more in the Volunteering section.
The Little League Pledge

I trust in God
I love my country
And will respect its laws
I will play fair
And strive to win
But win or lose
I will always do my best.
Board Meeting Saturday November 22, 2014 @ 7:00 pm
Registration Building