Milpitas Renegades: Welcome
Welcome to the Renegade's website
The Milpitas Renegades is an organization of teams comprised of young ladies who love the game. These coaches and players are 100% dedicated to teaching and learning to play fast-pitch softball at the highest competitive level. A strong emphasis is placed on academic excellence, good sportsmanship, a positive and a never say "DIE" attitude!
---
u10's and u18 'sTryouts
We are looking for a few girls to complete our rosters. All position players, pitchers and catchers are welcome.
Sunday, Sept 14th @ 9:30am
Russell Middle School (across from Milpitas High) 1500 Escuela Pkwy, Milpitas
For additional information contact Illya Estrada (Coach "E") 408-504-2677 / Illya_estrada@yahoo.com
---
u8/u10's
Coaches: Jene Becker, Matt Becker & Todd Starkey
2014 Team coming soon!!
---
Coaches: Coach "E", Ron Eugene, Ray Balderas & Pat Morales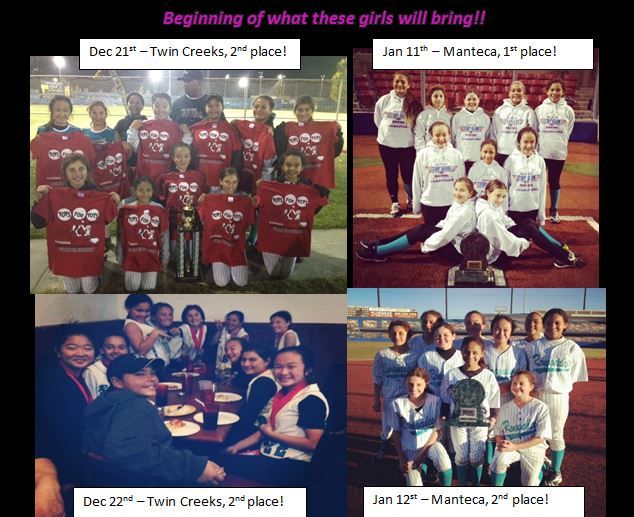 Upcoming Tournaments
Feb 22/23 - Tracy Sports Complex
March 8/9 - Manteca Big League of Dreams
March 22/23 - Pleasanton
April 5/6 - Modesto
---
u14's
Coaches: Mark Yates, Connie Gutierrez, Galdino Rosas & Coach "E"
2014 Team coming soon!!
---
u16's/u18s
Coaches: Alex Olivera, Vanessa Estrada & Danielle Torno
2014 Team coming soon!!
---
A long history of success.......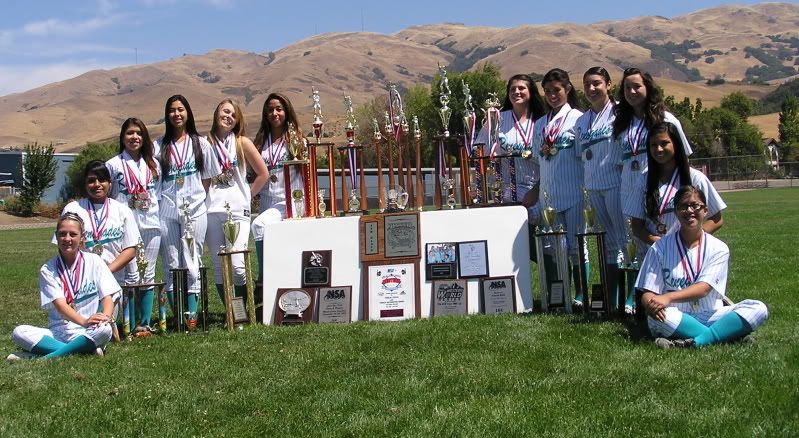 U18's - Coach "E" and Coach Jeff