Milpitas Renegades: Welcome
Welcome to the Renegade's website
The Milpitas Renegades is an organization of teams comprised of young ladies who love the game. These coaches and players are 100% dedicated to teaching and learning to play fast-pitch softball at the highest competitive level. A strong emphasis is placed on academic excellence, good sportsmanship, a positive and a never say "DIE" attitude!
---
We are looking for a few girls to complete our rosters. All position players, pitchers and catchers are welcome. Russell Middle School (across from Milpitas High) 1500 Escuela Pkwy, Milpitas
For additional information contact Illya Estrada (Coach "E") 408-504-2677 / Illya_estrada@yahoo.com
---
u10's
Coaches: Jene Becker, Matt Becker & Todd Starkey
---
Coaches: Coach "E", Ron E., Ray B. & Pat M.
---
u14's
Coaches: Mark Yates, Galdino Rosas & Coach "E"
---
u16's/u18s
Coaches:
Alex Olivera, Vanessa Estrada & Danielle Torno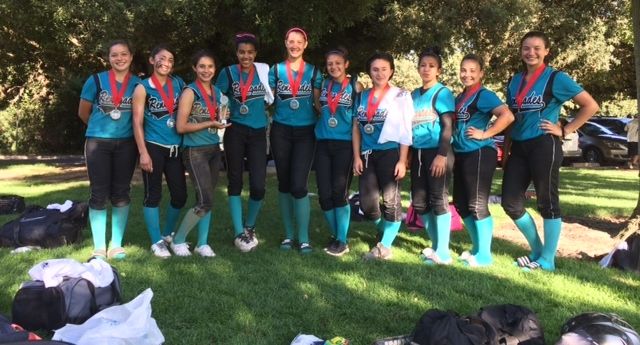 ---
A long history of success.......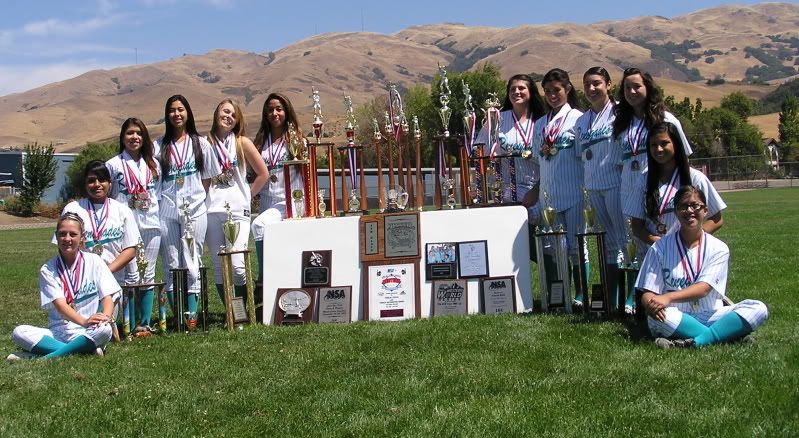 U18's - Coach "E" and Coach Jeff