DISTRICT FIVE BRITISH COLUMBIA: Umpire Corner
This site is dedicated to our District Umpires.
There will be rule updates, links to umpire web sites as well as pictures of our dedicated umpires.
If there is anything you would like to see added to this site please contact
Wayne at d5baseball@shaw.ca

A MUST SEE UMPIRE VIDEO
CLICK ON HEADING TO ACCESS THE WEB LINK
THIS IS A GREAT VIDEO FOR UMPIRES AND COACHES
2008 UMPIRE SCHOOL RULES MANUAL
CLICK ON THE HEADING TO GO TO THIS WEB SITE

UMPIRES RULE
ROGER
ROGER SHAW DISTRICT UMPIRE IN CHIEF PROVINCIAL UMPIRE IN CHIEF
Roger will be adding information to this page as the season progresses.
Roger can be reached at rdshaw@telus.net
DISTRICT FIVE UMPIRE DISCIPLINE REPORT FORM
THIS FORM IS TO BE USED WHENEVER A PLAYER, COACH, AND OR A FAN HAS BEEN EJECTED FROM A GAME
THE FORM IS TO BE FILLED OUT AND SUBMITTED TO THE DISTRICT ADMINISTRATOR WAYNE HOBSON AT d5baseball@shaw.ca AND THE UMPIRE IN CHIEF ROGER SHAW AT rdshaw@telus.net IMMEDIATELY AFTER THE GAME HAS ENDED.
Handout:
DISTRICT FIVE UMPIRE DISCIPLINE REPORT FORM
RULES WEB SITES
ETEAMZ RULES BOARD
This site will provide you will a variety of opinions of rules.
STOCKTON CALIFORNIA UMPIRE WEB SITE
This is a very good site for positioning etc.
RULES QUIZ
This site is a rules quiz. It generates questions and marks your answers. It also gives the applicable rule and where to find it. Give a try.
UMPIRE ROTATION FOR LITTLE LEAGUE DIAMONDS
This hand out will go through the various positional situations you need to know for a Little League diamond.
Click on the hand out to view the site
Handout:
UMPIRE ROTATION FOR 60 FT DIAMOND
UMPIRE EQUIPMENT SUPPLIERS
PRO IMAGE
Pro Image is a local company and a Little League sponcer. They will supply you with various umpire equipment such as shirts, chest protectors, shoes, etc.
click on the link to go to their web site
HONIGS
Honig's is a catalogue supplier.
click on the link to go to their web site
DISTRICT FIVE UMPIRES
PICTURED BELOW ARE OUR DEDICATED
DISTRICT FIVE UMPIRES
DISTRICT FIVE APPRECIATES THE TIME AND EFFORT THESE UMPIRES PUT INTO OUR LEAGUE
GORDON
Gordon is one of our more senior umpires in D5
Gordon has been selected to umpire in the 2011 Little League National Championship
Gord spent many years as Umpire in Chief with Forest Hills Little League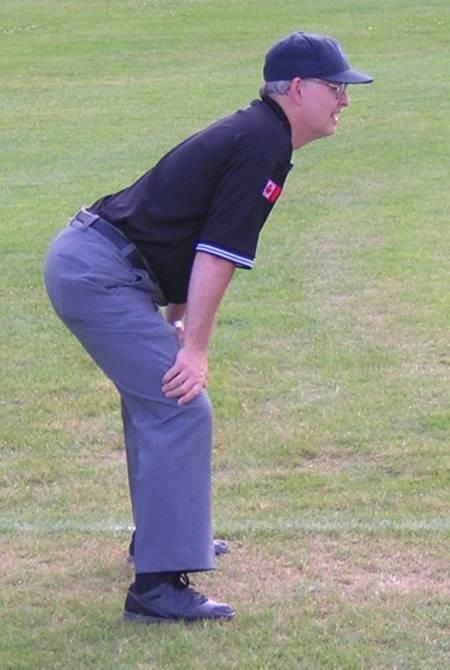 GORD
DON
Don is one of our more senior umpiresDon has been selected to umpire in the 2011 Little League National ChampionshipHe spent many years as the Umpire in Chief for Mount Seymour Little League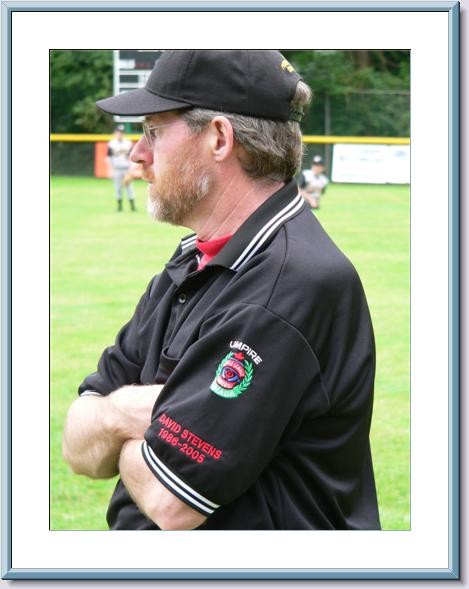 DON (OH THAT HURTS)
MARK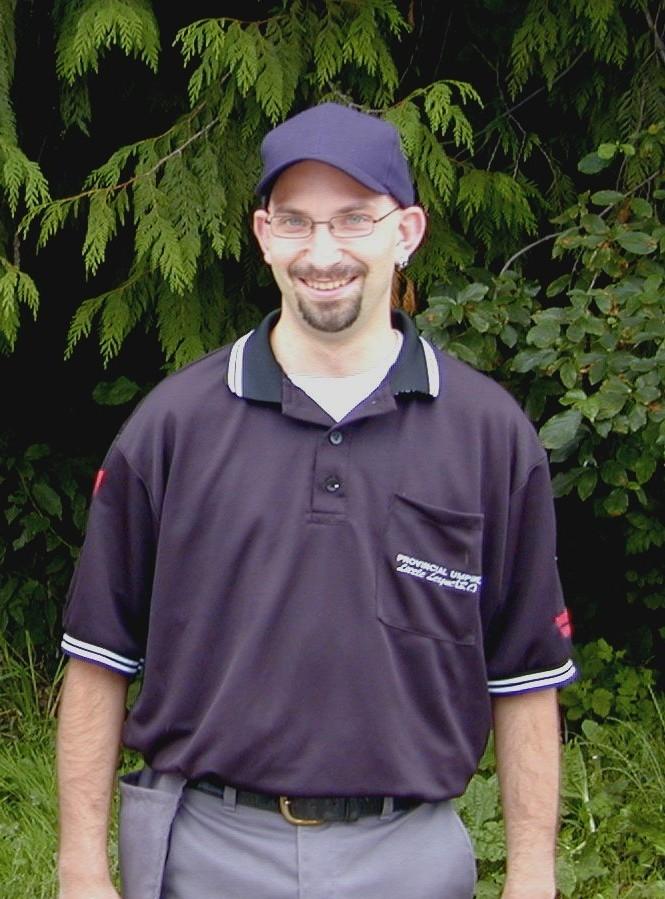 MARK SON OF ROGER
BEN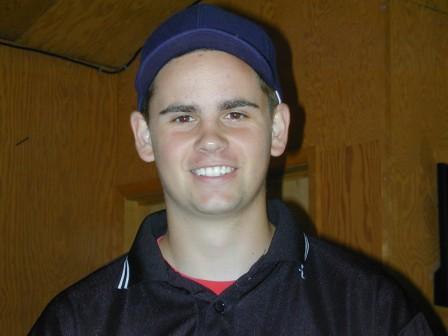 IN ENGLAND FOR SCHOOL BUT I WILL BE BACK
KRIS FJOSER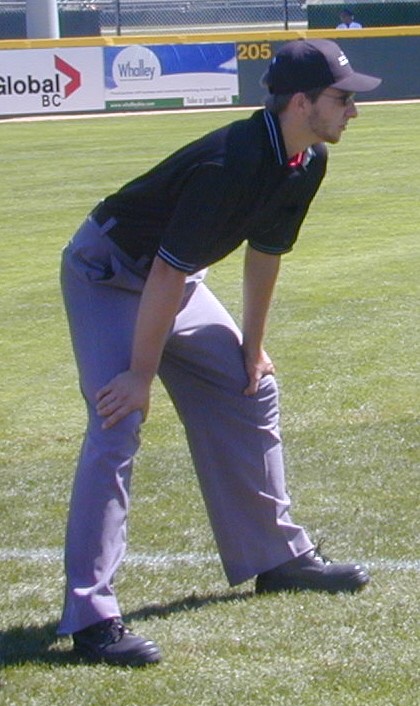 KRIS AT THE CANADIANS