Marty Watson Evansville, IN Outlaws 2001 53 HR's 152 RBI's
Wednesday, October 10
Class of 2018 Nominations being accepted, First Elected you find down on the home page
2018 Nominations are now being accepted email timturp15@aol.com
2018 National Semi-Pro Baseball Hall of Fame Induction Dinner
Sat. Nov. 10th Evansville, IN  at the Old National Events Plaza in Downtown Evansville  go to www.eteamz.com/LAWSYTT to download your reservation form. Host Hotel is the Double Tree Hilton in downtown Evansville, IN 812-423-5002 
Hall of Fame Engraved Brick Payment Options go to www.leaguelineup.com/gebhof click on Pay Pal option on Home Page
At this time to use PayPal please go to www.leaguelineup.com/gebhof
to pay for you HOF Brick 
Click on the photo of Marty Watson to download your Reservation Form
In other HOF and Museum news we will be excavating the entrance and some of the parking lot along with preparing the Field of Honor area in September. We are slowly finishing our 501 (C) 3 Application so things are moving along.
ANY ?'s on HOF Dinner Call Tim Turpin 812-430-2725 
Hall of Fame apparel now available look for link toward bottom of home page
Hall of Fame Classes of 2017, 2016, 2015 & 2014  Located at the middle of home page 
 Hall of Fame has new home
 Details are being finalized The National Semi-Pro Baseball Hall of Fame and Museum will be built on 2910 Diego Drive on the Northeast Side of Evansville, IN right off I-69 and Morgan Ave (IN HWY 62 East) next to the Working Distributors (Budweiser) .  As the Capital Campaign is now in full swing we hope to have the HOF under Construction by the Fall of 2018  More to come !!!!!!!!!!!!!!!!!!!!!!!!!!!!!!!!!!!!!!!!!!! 
_____________________________________________________________
 Class of 2015 Can be found at the middle of Home Page
Cooperstown MLB Hall of Famers Ty Cobb, Joe Dimaggio, Mickey Mantle, Ozzie Smith.Bob Feller, Harold "Pie" Traynor
along with Former President Dwight D. Eisenhower and
Current San Francisco Giants Pitcher Tim Lincecum (2 time Cy Young Winner) Seattle, WA Studs, Former Miami Dolphin and NFL Great Dan Marino (Pittsburgh, PA St. John's) as well as Current Ohio State University Coach Urban Meyer (Cincinatti, OH Cheviot)
Highlights are Class of 2015 so far.
Capital Campaign Announced details toward bottom of the Home Page
$2,000,000.00 is our goal to build our Shrine to Semi-Pro Baseball !
$$$$$$$$$$$$$$$$$$$$$$$$$$$$$$$$$$$$$$$$$$$$$$$$$$$$$$$$$$
Hall of Fame Induction Dinner
 Click Below on link to download HOF Dinner Reservation or HOF Brick Order Forms
New Link at the bottom of the Home Page for Class of 2014
_________________________________________________________________
Over 370 People attended the first annual National Semi-Pro Baseball Hall of Fame Induction Banquet on November 29th, 2014. That night 75 members of the National Semi-Pro Baseball Hall of Fame were officially Honored and Inducted.
________________________________________________________________
2018 HALL OF FAME INDUCTION BANQUET 
 Sat Novemeber 10th, 2018 in Evansville, Indiana. Reservation Forms can be found by clicking on www.eteamz.com/LAWSYTT
   If you plan on attending please get your reservation forms in by November 1st and Hotel Reservations made at the Double Tree Hilton in Downtown Evansville, IN.  Any questions call Tim Turpin 812-430-2725 or email timturp15@aol.com
Hotel Info for 2018 National Semi-Pro Baseball Hall of Fame Dinner at the bottom of Home page.  Call the Double Tree Hilton in downtown Evansville, IN
to reserve your rooms today 812-423 -5002
*************************************************************************** 
New Semi-Pro Baseball Rankings website at bottom of home page.
*************************************************************************** 
Bill "Pops" Rickenbach Mechanicsburg, PA Cardinals new All Time Wins leader with 2654 Wins !!!!!!!!!!!!!!!!!!!!!!!!!!!
----------------------------------------------------------------------- 
 Pete Rose "THE HIT KING" Latest member of the Class of 2014
Pete Rose spent his last season of Amateur Baseball playing for the Lebanon, OH Frisch's Big Boy  in the Dayton AA League before being signed by the Cincinnati Reds. The National Semi-Pro Baseball Hall of Fame is proud to welcome Pete Rose to our Hall of Fame Class of 2014 
++++++++++++++++++++++++++++++++++++++++++++++++++++++++
5th Annual Hall of Fame Inductee Dinner Sat. November 10th, 2018 in Evansville, IN
Capital Campaign Announced
Memorbillia Needed
HALL OF FAME RINGS  www.eteamz.com/LAWSYTT
HOF DINNER and FIELD OF HONOR BRICK and BLACK GRANITE ORDER FORMS
located by going to www.eteamz.com/LAWSYTT  
$$$$$$$$$$$$$$$$$$$$$$$$$$$$$$$$$$$$$$$$$$$$$$$$$$$$$$$$$
2014 HALL OF FAME CLASS Filled with Celebrities and MLB Stars of the Past
Hank Aaron, Willie Mays, Pete Rose, Joe Girardi, Whitey Herzog, Curtis Granderson, Frank "Homerun" Baker, Connie Mack and Bill O'Reilly, George Thorogood, Bobby Thompson and "Shoeless" Joe Jackson, Ralph Wilson, Jim Thome and Torii Hunter are among our newest memebers
***************************************************************************
 The Search Continues for Deserving Individuals
.  With over 2,000,000 people who have played and coached, sponsored and administrated Semi-Pro Baseball, there are many more to recognize. Looking for players and coaches from the following area's Atlanta, Alabama, Louisville, Buffalo, NY, Albany, NY NYC, Youngstown and Toledo and Canton Ohio, Dallas, Tx Oklahoma, Kansas and Missouri as well as Knoxville, Nashville, TN. and Central Florida as well as Texas and Arizona and California, All candidates can be emailed to timturp15@aol.com and will be added to  the list. Remember that we have an existing list of Semi-Pro Hall of Famers already on the menu bar under NASPBA Hall of Fame. All deserving nominees will be considered.
*************************************************************************
________________________________________________ 
The Semi-Pro Baseball Hall of Fame and Museum will be built in the Evansville, Indiana
***************************************************************************
Looking for any memorabilia for the Hall of Fame and Museum all items can be shipped
to Tim Turpin
4609 Saybrook Drive
Evansville, IN 47711
*************************************************************************** 
All Time National Wins Leaders
Manager----------------------Team------------------------# of Wins 
#1 Bill Rickenbach / Mechanicsburg, PA Cardinals   /       2,754 *
#2 Howie Minas        / Midloathian, IL White Sox /       2,650 
#3 Vern Moehrs    / Waterloo, IL Millers / Buds    /      1,991 *
#4  Henry "Harv" Tomter  / Eau Claire, WI Cavaliers /            1,676 
#5  Jim Corte        / Detroit, MI Jet Box             /  1,508 
#6 Jess Bolen Sr. / Cape Girardeau, MO. Capahas /      1,482 
* Still Active 
All Time Pitching Wins
#1  Carl Angelo / Battle Creek, MI Buds / Grand Rapids Sullivan's / 355
#2  Bill "Doc" Pollak / Livingston, NJ East Orange Soverels / 331
#3  Rick Siebert / Canton, OH Stallions, Steve's Sports, Clev. / 325
All Time Home Runs
#1 Jim Wahlig Waterloo, IL Buds 278
#2 Marty Watson Evansville, IN Outlaws 249 (53 in 2001)
#3 Keith Wentz  Mt. Wolf, PA , York Central League 225 
______________________________________________________
2018 Hall of Fame Nominees Will be accepted after December 1st, 2017 
Email timturp15@aol.com all deserving nominees
++++++++++++++++++++++++++++++++++++++++++++++++++++++++++++++
Wednesday, January 11
Plans in the works for National American Semi-Pro Hall of Fame
In the spring of 2013 the N.A.S.P.B.A. Hall of Fame will open in Evansville, IN stay tuned for more details
Thursday, October 18
Johnny Bench, Chipper Jones, John Kruk, Dennis "Oil Can" Boyd,Curt Flood Head the Class of 2018




Mitch Adams / Pittsburgh, PA / Umpire *

Chuck Anderson / Thomasville, AL Travelers/ Player

Billy Andrews / Thomasville, AL Ramblers / Player

Basil Armstrong / Pen / Mar League / Belair / Player

Alphonso Arnold / Thomasville, AL Bears / Player / Manager

Kenneth "Bo" Arnold / Thomasville, AL Travelers / Player

Tommy Ayers / Brunswick, MD Brunswick Orioles / Player

John Bachman / Pittsburgh, PA St. John's Lefty's, Snappers, DNL / Player

Sammy "Dr. Baseball" Beale / Charlottesville, VA / Player , Manager

Johnny Bench / Louisville Stars / Player / Manager **

Craig Bova / Thomasville, AL Travelers / Player

Dennis "Oil Can" Boyd / Meridian, MS / Player

Robert "Rock " Bryant / Penn / Mar League / Hyndman / Player, Manager

Nate Butterfield / Pittsburgh, PA St. John's Lefty's, Alleghenny Valley / Player

Phil Caruso / Pen / Mar League /Oakland Oaks / Player / Manager

John Chaney / Pen Mar League Tri - Towns / Keyers / Player

Jack Cleay / Thomasville, AL Ramblers / Player

Phil Cook / Pen / Mar League / Tri-Towns / Player

Jack Creswell / Thomasville, AL Ramblers / Player

John Culp / Pen / Mar League / Administrator

Johnny Damon / Louisville Stars / Player **

Glen Daniels / Thomasville, AL Ramblers / Player

Gene Decker / Pen / Mar League / Everett / Player / Manager

Louis Dumas / Thomasville, AL Ramblers / Player

Roy Edge / Thomasville, AL Ramblers / Player

Mark Elisco / North Coutny PA Remacor / Player / Manager

Doug Ellis / Pen /Mar League / Umpire

Bob England / Thomasville, AL Ramblers / Player

Laurie Englett / Thomasville, AL Ramblers / Player / Manager

Kenny Fischer / Ft. Wayne, IN Lamargarita Blues / Player

Stan Fitzwater / Pen / Mar League Oakland Oaks / Player

Curt Flood / Alameda, CA / Player **

Mike Franklin / Carrol County League Mt. Airy / Player

Greg Frederick / Pittsburgh, PA St. John's Lefty's, Canton Stallions, Quinn Construction, DNL / Player

Kevin Gandy / Thomasville, AL Travelers / Player

Chris Glass / Pen / Mar League / Everett / Player

Kevin Goode / Brunswick, MD Brunswick Orioles / Player

Gordon "Blue" Guess / Marion, KY Tradewater Pirates / Radio Announcer

Mike Gustoff / Pen / Mar League / Oakland Oaks / Player

Mike Harrell / Thomasville, AL Travelers/ Player

Terry Helbig / Pen / Mar League Oakland Oaks / Player / Manager / League President

John Helmick / Pen / Mar League Oakland Oaks / Player

Mike Hermann / Pittsburgh, PA St. John's Lefty's, Quinn Construction, DNL, Jefferson Hills, DNL / Player

Andrew Hick / Pittsburgh, PA St. John's Lefty's / Player

Charles "Charlie" P. Hill / Indianapolis, IN Kingan's Reliables / Player

Steve Hines / Pen / Mar League / Umpire

Tim Hudson / Louisville Stars / Player **

Lance Ingram / Thomasville, AL Travelers / Player

Greg Johnson / Fayette County League PA Bud Murphy Team / Player

Ken Johnson / Frostberg, MD Mt. Savage Penn / Mar League / Player

Wayne Johnson / Frostberg, MD Mt. Savage Penn / Mar League / Player

Andrew Jones / Louisville Stars / Player **

Chipper Jones / Louisville Stars / Player **

Mike Keel / Pen / Mar League / Hyndman / Player

John Kruk / Pen / Mar League / Oakland Oaks Player **

Joe Law / Pittsburgh, PA Sheraden, South Hills / Player

Vohn Lehman / Pen / Mar League / Hyndman / Player

Jon Leiber / Pittsburgh, PA Snappers, DNL, Elliott / Player

Tommy LeGross / Thomasville, AL Ramblers / Player

Steve Long / Pittsburgh, PA Alleghenney Valley, Steel City / Player

Javier Lopez / Louisville Stars / Player **

Cy Lowery / Thomasville, AL Ramblers / Player

Kevin Madden / Thomasville, AL Travelers / Player

Jerry Mahoney / Pen Mar League / Keyers, Oakland Oaks / Player

Brendan Malone / Pittsburgh, PA Mars, Eagle City League/ Player/ Manager

Mike Mathews / Pen / Mar League Hyndman / Player

Wayne Mathias / Pen / Mar League / Romney / Player

Leo Mazzone / Pen / Mar League / Player

Harvey McClinton / Thomasville, AL Ramblers / Player

Harry Moore / Thomasville, AL Ramblers / Player

Eric Morrison / Pittsburgh, PA St. John's Lefty's / Player

Francis Mouse / Pen / Mar League Oakland Oaks / Player

Tim Mouse / Pen / Mar League / Oakland / Player

John Myers / Bicknel, IN Evansville Outlaws , Southwest IN Braves / Player / Manager

Lawrence Neseelrodt / Pen / Mar League / Oakland Oaks / Player

Corie O'Bryan / Brunswick, MD Brunswick Orioles / Player

Terry Oetting / St. Louis, MO. O'B CLARKS / Player

Aaron Ontiberos / St. Louis, MISSOURI O'B Clarks / Player

Malcom Orgeron III / Houma, LA Southland Hogs / Player

Rick O'Reilly / Pen / Mar League Tri -Towns / Player

Jonathan Papelbon/ Louisville Stars / Player **

Billy Parsons / Thomasville, AL Ramblers / Player

Jim Pasquine / Pittsburgh, PA St. John's Lefty's, Quinn Construction, DNL, Jefferson Hills, Youngstown / Player

Les Patrick / Thomasville, AL Ramblers / Player

Ben Pennington / Memphis, TN Royals / Player

Judy Perry / Pen / Mar League Keyers / Player / Manager

Rusty Potts / Brunswick, MD Brunswick Orioles / Player / Manager

Bob Raines / Pen / Mar League / Tri-Towns / Player

Don Raines / Pen / Mar League / Tri-Towns / Player

Mel Redman / Mt. Vernon, IN / Umpire

Rick Renotas / Pen / Mar League / Umpire

Keith Reynolds / Pittsburgh, PA Jefferson Hills, NABA / Manager

Harry Ritchie / Pen / Mar League Hyndman / Administrator *

Bob Roberson / Pen / Mar League / Mt. Savage / Player **

J C Romero / Thomasville, AL Travelers / Player **

Jim Ronan / Pen / Mar League / Everett / Player

Corry Ryan / Pittsburgh, PA St. John's Lefty's Quinn Construction, DNL / Player

Carroll Scarbrough / Thomasville, AL Ramblers / Player

Leon Scarbrough / Thomasville, AL Ramblers / Player

Glen Scott / Thomasville, AL Ramblers / Player

Tarran Senay / Pittsburgh, PA St. John's Lefty's, Quinn Construction, DNL / Player

Ben Sheets / Louisville Stars / Player **

Jimmy Shoulders / Trade Water, KY Pirates / Player

Sam Sibeto / Pittsburgh, PA Mars, ECL, Beaver Valley League / Player

Tom Simcho / Pittsburgh, PA Quinn Construction, Daily News League / Manager

Pete Skidmore / Penn / Mar League Mt. Savege / Player

Billy Spinks / Thomasville, AL Ramblers / Player

Gene Stair / Pen / Mar League Hyndamn / Player

John "Lefty" Sullivan / Chicago, IL / Player

Rodney Tafoya / Santa Fe, NM / Player

Tommy Joe Tarleton / Thomasville, AL Ramblers / Player

Leroy Thompson / Thomasville, AL Ramblers / Player

Josh Touchstone / Thomasville, AL Travelers / Player

Brian Turner / Ft. Wayne, IN Ft. Wayne Jackers, La Margarita Blues / Player

Mark Tysinger / Pen / Mar League / Oakland Oaks / Player

Bobby Uhl / Pen / Mar League / Mt. Savage , Cumberland / Player

Marco Valenzuela / Thomasville, AL Travelers / Player

Brian Warheit / Pittsburgh, PA St. John's Lefty's, Snappers, DNL / Player

Dave Welty / Pittsburgh, PA GPFL North Pittsburgh / Player

Brandon Whitfield / Pittsburgh, PA GPFL Snappers / Player

Garrett Wiejak / Ft. Wayne, IN LaMargarita Blues, Jackers / Player

Chris Wright / Somerville, MA Somerville Alibrandis (Yawkey League) / Player

***More will be added as we get nominations in.

** Played MLB

* Deceased



Wednesday, September 26


Class of 2019 To be announced in January


Our next Hall of Fame Class the Class of 2019 will be announced in January. The 5th Annual National Semi-Pro Baseball Hall of Fame Induction Dinner will be held on Saturday November 10th, 2018 at the Old National Events Center in downtown Evansville, IN. To download your reservation form click on the photo of Marty Watson above or go to www.eteamz.com/LAWSYTT

Wednesday, April 25
Hall of Fame Class of 2017 Led By Stan the Man Musial and Roger Clemens

Friday, November 4
Class of 2016 Led By Rod Carew, Harmon Killebrew, Larry Doby,Thurman Munson, Dave Parker,Nap Lajoie, Chuck Klein and Monte Irvin, Ara Parseghian


Members of the HOF Class of 2016 will be added as we get them documented. To nominate a Player, Coach, Administrator, ...



Wednesday, September 21
Class of 2015 Ty Cobb, Joe DiMaggio, Ozzie Smith, Mickey Mantle,Ernie Banks , Bob Feller, President Eisenhower, Tim Lincecum, Headlines Class of 2015




Thursday, July 28
Class of 2014 National Semi-Pro Baseball Hall of Fame


2014 Hall of Fame Inductees Click on the Link above to view all 2014 Inductees

Hank Aaron ...



Monday, December 5


Hall of Fame and Museum Apparel now available




Official Hall of Fame and Museum Gear found by clicking link

Golf Shirts w HOF and Museum Logo

Pull over 1/4 Zips w HOF and Museum Logo

HOF Hats

Click on the link below

http://mercurysports.tuosystems.com/stores/gebhof



Friday, January 2


3rd Annual National Semi-Pro Hall of Fame Induction Dinner




On Saturday November the 12th, 2016 All past and current 2016 Hall of Fame Inductees are invited to the Third annual National Semi-Pro Baseball Hall of Fame Inductee Dinner. The Banquet will be held at the Activities and Conference Center at the 4H Center in Evansville, Indiana. Cocktail hour will begin at 5:00pm with dinner served at 630pm and the Induction Ceremony will begin by 7:30pm. Cost for the evenings dinner will be as follows All HOF Members & New Inductees will be $25, guest of HOF members will be $45 and Kids 12 & Under $15 to help cover the expenses of the event. There will be a cash bar available. We will have an open microphone after all Hall of Famers have been acknowledged. All reservations need to be in by June 1st, 2016.

Click on the Link to download Dinner Reservation Form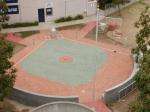 Future Semi-Pro Field of Honor
Monday, November 3


National Semi-Pro Hall of Fame and Museum Capital Campaign Announced




As we are finalizing plans for the National Semi-Pro Baseball Hall of Fame and Museum the need to start our "Capital Campaign" is a must. as of now we are in negotiations to acquire land from the City of Evansville, IN and build the Hall of Fame and Museum from the ground up, Further details will be announced as we get closer. Plans are for a 5,500 square foot building which will house a 3,000 square foot Hall of Fame & Museum, a 2,000 square foot Banquet / Meeting room, restrooms and Offices. Plans are to build the Hall of Fame and Museum in stages as money is raised. The Semi-Pro Field of Honor will be constructed which each order of bricks and granites. There will be weekly and monthly updates of construction phases. More details to come. Corporate Sponsorship and Field of Honor Brick and Granite Order Forms can be found by clicking on the link.. Any ?'s please call Tim Turpin at 812-430-2725 or email timturp15@aol.com



Monday, November 3


Hall of Fame & Museum Design


The Architect Firm of Jack Kinkel and Sons of Evansville, IN has been hired to design the National Semi-Pro Baseball Hall of Fame and Museum. A rendering of the project will be forthcoming in the next few weeks. Exhibits sizes will be in the area's of National (USBC, AABC, NABF, NBC, CABA) State, and Local Leagues Exhibits. Some Exhibits may be combined in a Regional Exhibit. We will be raising money coast to coast and border to border. Every State, City, County and Town will be asked to contribute to thier area's exhibit. Our Corporate Donors will be showcased at the Entrance of the HALL of Fame and Museum, in the Exhibits where they are head quartered and on the Field of Honor Backstop and Homerun Walls. Plans are to mix Corporate Sponsors with League and Team Black Marble Tiles in the Hall of Fame and Museum Exhibit Area's. For example a 10ft by 10ft Exhibit Space can hold 100 (12 by 12) Marble Tiles or a Combination of a few different sizes. More to come!

Monday, September 14


3rd Annual Hall of Fame Induction Week-end date announced Sat Novemeber 12th


The National Semi-Pro Baseball Hall of Fame and Musuem is pleased to announce that our 2016 HOF Induction Banquet will be held on Saturday November 12th in Evansville, IN With Friday being Veteran's day we feel this is our best week-end to induct the Class of 2016 along with other HOF members from the past. More to come.

Tuesday, September 29


National Semi-Pro Baseball Hall of Fame and Logan's Promise Charities form partnership




The National Semi-Pro Baseball Hall of Fame and Museum is pleased to announce our partnership with Logan's Promise Charites. Logan Brown a Reitz HS sophomore tragically lost his life to a drunk driver last march. Logan's Promise Charites have established a scholarship fund in his memory as well setting up many programs for designated drivers. A 20ft by 20ft Section of the HOF Fan Walk will be known as Logan's Square all bricks and granites purchased in Logan's Square will help fund the scholarship fund. Order forms are now online at www.eteamz.com/LAWSYTT plans are to dedicate this section of the Fan Walk in June of 2016. Logan's father Charles Brown played on the Evansville Outlaws 1998 USBC World Series Championship team



Friday, February 13


Banquet / Meeting Room to be named after James H. Hoffman


It has been decided that part of the 13,000 square foot National Semi-Pro Baseball Hall of Fame and Museum will be a 5,000 square foot Banquet / Meeting Room named in honor of long time Evansville, IN Outlaws Sponsor James H. Hoffman. Jim spent 8 years Sponsoring the Outlaws and the United States Baseball Congress Semi-Pro World Series. Along with his wife Sherry they traveled with the Outlaws watching their son Andy who is a member of the Class of 2012. Whatever needed to be done, Jim was always ready on game day ! Chasing down foul balls watching the gate occasionally doing some guest Public Address Announcing. Jim passed away from Colon Cancer at the age of 59. The Outlaws dedicated the 2002 season to Jim Winning the NABF Regional and finishing 3rd in the USBC World Series and ended the season as National Runner-Up at the NABF Major Division World Series in Louisville, KY. The Hoffman room will be available for the following. Team Dinners and Fundraisers, Wedding Receptions, Class Reunions, Business Meetings, Church Services, League Sign-Ups, and much more.

Monday, November 3


$2 million dollars is the Goal !!!!!!!!!!!!!!!!!!!!!!!!!!!!!!!!!!!!!!!!




We have assembled packages that have 8 National Corporate Donor Levels and 9 State and League, Team Levels to raise our goal of $2 million dollars. By having our goal at $2 Million we can assure that the Hall of Fame and Museum has the Capital it needs to build a first class building inside and out as well as having operating capital to sustain itself during the first 10 years of operation.

National Corporate Donors State and League /Team

Grand Slam - $ 25,000 36 by 24 Granite (FOH) $1,500

Homerun - $ 20,000 24 by 24 Granite (FOH) $1,000

Triple - $ 12,500 16 by 16 Granite (FOH) $ 550

Double - $ 10,000 or Exhibit Floor Tile $ 550

Single - $ 7,500 12 by 12 Granite (FOH) $350

Run Scored - $ 5,000 or Exhibit Floor Tile $350

Walkoff Hit - $ 2,500 8 by 12 Granite (FOH) $250

Helping Hand -$ 1,000 8 by 8 Granite (FOH) $150

4 by 8 Granite(FOH) $ 125

8 by 8 Bricks (FOH) $ 100

4 by 8 Bricks (FOH) $ 50



Friday, September 12


New Semi-Pro Rankings website


The National Semi-Pro Baseball Hall of Fame is please to announce our new affiliation with the American Semi-Pro Baseball Rankings Organization. Click on the Link below to check out their final 2014 National Rankings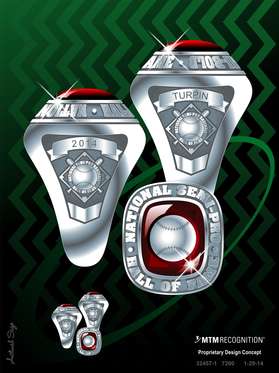 Rings will come in Silver
Thursday, September 20


Official Hall of Fame Rings


Get your Official National Semi-Pro Baseball Hall of Fame Ring. Click on the Link above or picture of Rings below to get your HOF Ring Order Form

Wednesday, October 1


Great Lakes Area and Illinois Winningest Manager


Howie Minas amassed a lifetime record of 2,650 Wins against 503 losses. His Midlothian, IL White Sox took home the 1992 NBC World Series with a sounding 21 to 0 thrashing of the Jay Hawk League Champs that year. Howie also had 4 National Runner-up finishes in Wichita too. This is the 2nd most Wins on the All Time List.

Tuesday, January 14


Donations of items for the National Semi-Pro Baseball Hall of Fame and Museum




Please send all donations of Semi-Pro Baseball Memorbillia to:

Tim Turpin

4609 Saybrook Drive

Evansville, IN 47711



Sunday, August 14
Former Semi-Pro National Champions


Click on Link to see Former AABC,NBC,NABF,USBC NSPBA (Wood) ASPBA (Metal) & CABA National Champions


Friday, October 23
Semi-Pro Leagues Past and Present