North Liberty Youth Baseball & Softball: Welcome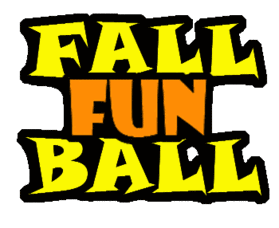 CLICK HERE to Register
WELCOME 2014 Parents & Players
Fall Fun Ball Registration Open
For the fourth year, North Liberty Youth Baseball and Softball (NLYBS) will be providing a fun, relaxed baseball/softball experience for kids ages 6-10. The season will consist of 5 sessions on Monday nights from 5:30 to 7:30 p.m. beginning September 8. The season will end on October 6 unless there is a rainout and then the last night will be October 13. The first 45 minutes will be practice and the second 45 minutes will be scrimmaging. The cost is $25.
The fee can be brought to the Penn Meadows Concession Stand on the first day of practice/games on September 8, 2014 or paid on-line. If you register and pay online, you will NOT need to stand in line to check-in on the first night. Volunteer coaches will be needed so please indicate if you are willing to help out.
RAIN OUT LINE
NOTE: If the message does not read the current date, then no games have been cancelled.
North Liberty - 319.626.5749
NLYBS is run completely by volunteers and depends on volunteer parent coaches to support league play.
NLYBS is funded solely by the participants in its programs and by the generous donations made by businesses and other organizations who are interested in the youth of this community. This year we are also offering gold and platinum level sponsors advertising spots on our website. Information is available on the NLYBS website or e-mail us for more information.
NLYBS is a not-for-profit organization run by a volunteer board. All of the proceeds from the concession stand are used to purchase equipment, maintain the fields, build new fields, and provide scholarships.
NLYBS Board
registrar.nlybs@gmail.com
319-248-1283