North Liberty Youth Baseball & Softball: Welcome
2014 LATE REGISTRATION is now OPEN!
IMPORTANT Information for all registered parents of players.
CLICK HERE to read.
LATE Registration is NOW OPEN! The late registration FEE is $60 per child.
A $5 late registration fee will be applied to the regular fee of $55 for a total fee of $60.
WELCOME New & Returning Players and Parents,
We are using the same registration system as last year. This will make it easier for all the returning players. Thanks to our great sponsors and volunteers the registration fee is still $55 with multiple player discounts (3 or more) and scholarships available so every child that wants to play can. Registration will close on March 1. Field Enhancement will be on the morning of March 29 and practice will start the next week. Additional information will be sent in March. You can find information on the NLYBS website about practice, schedules, sponsorships, rules and in the FAQ document.
Once you are on logged into the registration website, make sure you scroll down the page to view all possible programs available to your child. This also applies to the waivers as there are 4 different waivers and you need to scroll within the window to see all of them.
NLYBS is run completely by volunteers and depends on volunteer parent coaches to support league play. Please consider volunteering as a coach or an assistant coach. It is a rewarding experience for you and for the kids!
NLYBS is funded solely by the participants in its programs and by the generous donations made by businesses and other organizations who are interested in the youth of this community. Sponsorship requests for a specific team are first-come-first-serve and must be received by March 1. We do our best to honor all sponsorship requests. This year we are also offering gold and platinum level sponsors advertising spots on our website. Information is available on the NLYBS website or e-mail us for more information.
NLYBS is a not-for-profit organization run by a volunteer board. All of the proceeds from the concession stand are used to purchase equipment, maintain the fields, build new fields, and provide scholarships. In the past, we have required teams to work the concession stand one night during the season. Unfortunately, this meant that parents missed the game. If we scheduled a team when they didn't have a game, the coaches often ended up having to work because they couldn't find volunteers. As a result, we are experimenting with a volunteer buy out this year. We have found that there are quite a few responsible young people looking for a way to earn some money and gain job experience. During the registration process, you can choose to volunteer as a coach, assistant coach, to work the concession stand, or you can pay $5 per player as part of the volunteer buy-out. If you choose to work the concession stand, a follow-up email about scheduling will be sent to you before games start.
Please let us know if you run into any issues in the registration process.
NLYBS Board
registrar.nlybs@gmail.com
319-248-1283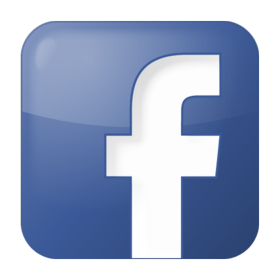 LIKE Us on
Adobe Acrobat Reader is needed to view documents on this website