North Liberty Youth Baseball & Softball: Welcome
Click here for Tournament Schedule
Click here for Game Schedule
If you are playing in Solon or Coralville, please call their rainout line. Just because games are cancelled in one location, does NOT mean they are cancelled in all locations.
North Liberty Rainout Hotline is 626-5749
Coralville Rainout Hotline is 248-1763
Solon Rainout Hotline is 624-0400
NLYBS Board Members Needed: NLYBS is a not-for-profit organization run by a volunteer board. We had 998 players this year and 83 teams. Planning for next year begins in July. The current board consists of 9 members covering 22 positions. Things run much smoother when board members aren't covering multiple positions. We have several openings (e.g., registrar, secretary, head umpire, multiple league commissioner positions, field enhancement director, and concession stand director (shadowing for a year)). A fuller description of the board positions is provided in the by-laws on the NLYBS website. If you are interested, we look forward to hearing from you.
Become a part of North Liberty history and personalize your brick today. Click on the BRICK above or on our side menu "Give-A-Brick" to purchase your very own custom brick!
We invite you to become a part of North Liberty history and "Help us keep our kids in the game", with our Brick fundraiser. The brick fundraiser is raising money to build the much needed NEW Pavilion including bathrooms and concession area at Penn Meadows Park. Each brick purchased will be used to build our very own custom Baseball field brick patio that will be located near the new pavilion. Check out our GIVE-A-BRICK page for more information. Or click on the Buy A Brick Image to purchase your Custom Brick!
ABOUT NLYBS
NLYBS is run completely by volunteers and depends on volunteer parent coaches to support league play.
NLYBS is funded solely by the participants in its programs and by the generous donations made by businesses and other organizations who are interested in the youth of this community. This year we are also offering gold and platinum level sponsors advertising spots on our website. Information is available on the NLYBS website or e-mail us for more information.
NLYBS is a not-for-profit organization run by a volunteer board. All of the proceeds from the concession stand are used to purchase equipment, maintain the fields, build new fields, and provide scholarships.
NLYBS Board
registrar.nlybs@gmail.com
319-248-1283 PO Box 438 North Liberty, IA 52317
Partnership with Positive Coaching Alliance: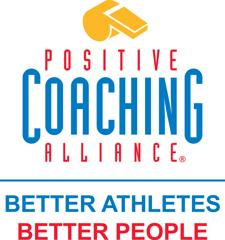 As part of a targeted effort to provide the most positiveexperience for its players, NLYBS has established a partnership with Positive Coaching Alliance (PCA). PCA, a Stanford University-based non-profit organization, works with coaches, organizational leaders and parents to more effectively teach young athletes about teamwork, discipline, respect and goal-setting through their sports experience. Additional information COMING and can be found on the NLYBS website and Facebook page. Information will also be shared throughout the season with coaches, parents, and players.