Northridge ASA Girls Softball: Welcome
Picture Day on October 18, 2015

| | | |
| --- | --- | --- |
| Time | Team | Game Time |
| 8:00 AM | 6U - GREEN MINIONS | 8:30 AM |
| 8:20 AM | 8U - NIGHTMARES | 9:45 AM |
| 8:40 AM | 8U - FIREBALLS | 9:45 AM |
| 9:00 AM | 12U - ICE BREAKERZ | 10:00 AM |
| 9:20 AM | 12U - TEAM BLAZE | 10:00 AM |
| 9:40 AM | 16U - PINK FLOYD | 1:45 PM @ ESO |
| 10:00 AM | 6U - PINK UNICORNS | 8:30 AM |
| 10:20 AM | 8U - LEMON LIMES | 11:30 AM |
| 10:40 AM | 8U - ROYAL BOMBS | 11:30 AM |
| 11:00 AM | 12U - FROSTBITES | 8:00 AM |
| 11:20 AM | 12U - ONE HIT WONDERS | 8:00 AM |
| 11:40 AM | 16U - STRIKE FORCE | 12:30 PM |
| 12:00 PM | 10U - SUGAR SKULLS | 1:30 PM |
| 12:15PM | 10U - BLUE J'S | 1:30 PM |
| 12:30 PM | 16U - LEGENDS | 3:30 PM @ ESO |
| 12:45 PM | 10U - GREAT WHITES | 3:30 PM |
| 1:00 PM | 10U - ROYAL PAINZ | 3:30 PM |

---

Down in the Dugout Newsletter

Down in the Dugout is the Northridge ASA Girls Softball news letter. Down in the Dugouts are posted in the news area on the score shack of field 3 and in the

handouts

section of the website.

---

Parking Information




With both baseball and softball seasons underway, parking is at a premium. Please make note of the locations in both parking lots that are clearly marked NO PARKING. Please don't park in those locations or any location that is not a marked parking space. Tow trucks will be called to the facility to tow cars parked in places they shouldn't be. Please also note that in the past, tow trucks have town vehicles parked in the Outback/LA Fitness parking lots. Your safest bet if the lots are full, is to park on Devonshire.




Thank you for your cooperation.

---
New Board Elections

There are still positions available!

Positions available are:

League scheduler

All Star Tournament Director

---
Northridge is a proud member of SOUTHERN CALIFORNIA ASA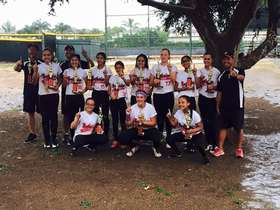 Congratulations to the 12U Gold Team for winning the Northridge Tournament
Tuesday, July 28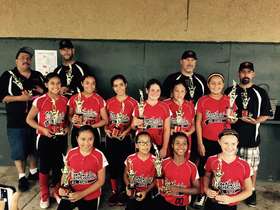 Congrats to 10u Gold - Thunder for second place at "Our Angel in the Outfield"
Sunday, July 19
NAGS Golden Rule!
#1 YOU GOTTA HAVE FUN!!!
FASTPITCH is not about any one individual. It is about all the players on the team(s).
Respect one another and everyone you play.
Believe in yourself and your ability to be the best player/person you can possibly be.
Support every team member every day.
Sunday, July 5
14U Mayhem wins C State Championship 2015!
---
Get the latest Softball tips...
Check out this link for all the latest coaching tips from Eteamz.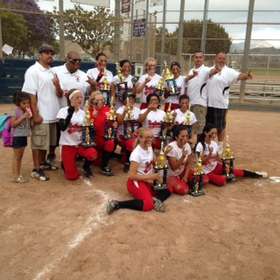 Congratulations to 14u Mayhem 1st place in Camarillo
Congatulations to 12u Firestormz 1st place in North Torrance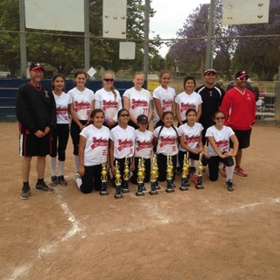 Congatulations to 12u Firestormz 2nd place in Camarillo
Congratulations to the 12U Gold Team for winning the Diamond Bar Tournament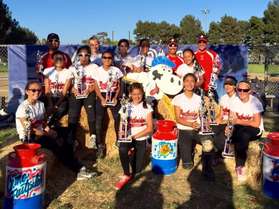 Congatulations to 12u Firestormz 2nd place in Chino Milkcan Classic
Upcoming Events
Date
Event
Time
Location
Thu 10/15
Board meeting
7:30 PM - Sep 29, 2016 8:30 PM
NAGS Board Room
Thu 10/29
Board meeting
7:30 PM - Oct 13, 2016 8:30 PM
NAGS Board Room