Friday, April 11
Heat players starting off their season's strong! See articles below!
Troy Chinn, Steven Selleck and Nick Dozek
http://www.miprepzone.com/macomb/results.asp?ID=6929
Tristin Richardson
http://www.grossepointenews.com/Articles-Sports-i-2014-04-10-252982.114135-Norsemen-get-splits.html
Sam McClurg
http://www.youtube.com/watch?v=ibG1whmLGNA&feature=youtu.be
http://sjjtitans.com/article.asp?articleID=340
Monday, March 17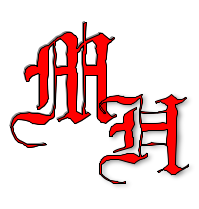 Congratulations to all of the Heat players for making their High School Baseball Teams.
Varsity
Sam McClurg (10th)-- St. Johns Jesuit
Tristin Richardson (10th)-- Grosse Pointe North
Steven Selleck (10th)-- Lakeview
Nick Dozek (10th)-- Lakeview
Landon Lumbrezer (10th)-- Evegreen H.S.
Troy Chinn (11th)-- Chippewa Valley
Blase Budzinski(11th)-- Lakeshore
JV
Keyaunte Jones (9th)-- St. Johns Jesuit
Michael Kostuch (10th)-- De LaSalle
Mitch Livingston(10th)-- De LaSalle
Sammy Rizzo (10th) -- Henry Ford II
Brad Szalach (10th) -- Sterling Heights Stevenson
Thursday, November 14
MICHIGAN HEAT U16 2014 SUMMER SCHEDULE
USSSA

16U State Tournament
--Plymouth Mi.--June 12th-15th
Collegiate Mayhem--At Adrian College--Adrain, Mi.--June 19th-22nd
Elite Baseball Great Lakes Classic--Grand Valley State University--Grand Rapids, Mi.--June 26th-29th
USSSA Firecracker Tournament--Ypsilanti, Mi./Eastern Michigan University--July 3rd-6th
16u Wood bat National Championships--Butler University / UIndy--July 10th-13th
Great Lakes Championships--University of Michigan--July 17th-July 20th
USA Travel 16u World Series--Toledo, Ohio--July 26th-July 29th
Monday, October 21
MICHIGAN HEAT U16 WINS FALL TOURNAMENT
Monday, October 21
MCIHIGAN HEAT PLAYS AT COMERICA
Wednesday, July 31
Michigan Heat ends season as Runners Up
Monday, June 17
MICHIGAN HEAT U16 2013
Monday, June 10
Michigan Heat GameChanger site
Wednesday, May 29
Blase on the mound for win against Lakeview. See article below
http://www.miprepzone.com/macomb/results.asp?ID=4918
Monday, May 20
Michigan Heat playing at Comerica Park August 12 at 7pm! More details to follow
Monday, February 11
HEATS SUMMER SCHEDULE HAS BEEN FINALIZED PLEASE CHECK OUT THE CALENDER
Heats Summer 2013 Schedule
June 13-16 University of Michigan Great Lakes Elite
June 20-23 Adrian College - Collegiate Mayhem
June 27 -30 Adrian College 18U Wood Bat
July 3-7 University of Louisville 16U National Champ.
July 11-14 Mid-Summer Invitational Wayne State/Madonna
July 18-21 Great Lakes Invitational Central Michigan Univ./Northwood Univ
July 25-28 USSSA City Clash Pontiac MI
Monday, October 29
Congrats to Michigan Heat for their first Tournament together and were RUNNERS UP! Well done!
Thursday, August 9
Welcome to the HEAT! The Roster is set for 2012/2013 Season!
Thank you to everyone that came out to try-outs!
Friday, June 10
Don't forget to check out us on Facebook!
Friday, September 24
MICHIGAN HEAT 2010 SENDS 7 OF THEIR PLAYERS OFF TO COLLEGE BASEBALL!