Medford National Little League: Welcome
Welcome to Medford National Little League!
Thursday, June 4
Medford Rogues Summer Camps
Medford Rogues are hosting several camps this Summer starting June 22nd. There are full week camps as well as one day camps. The cost is $120 for week camps and $65 for skills camp. Please see the flyer here for FULL details.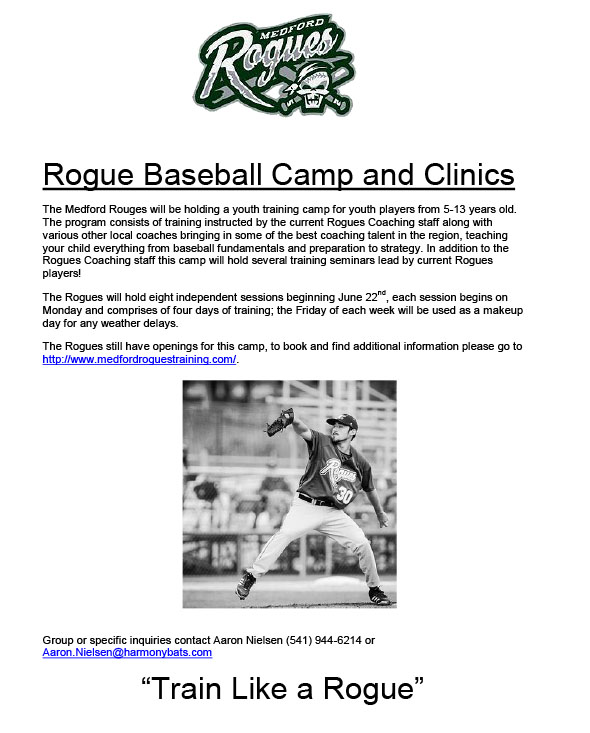 Sunday, May 31
2015 Minors
Wednesday, May 27
2015 Majors Tournament
Wednesday, January 15
Concession Stand Guidelines & Requirements for Spring 2015 Season
We are trying a NEW method for volunteers to work the Concession Stand this year!
Each player will need to have a volunteer cover 1 approximately 3 hr shift this season.
There are a few exceptions - click on the Concession Stand tab to the left to read the full guidelines and requirements.
You will need to sign up yourself for a shift using
Volunteer Spot - click here to sign up
, it's easy!