Medford Little League Baseball: Welcome
Welcome Parents and Players, to the Official Website of Medford Little League Baseball. The Medford Little League Staff is dedicated to serving Medford's Youth. This site contains all of the important information regarding Medford Little League as well as important updates regarding the current season. Please bookmark the site and visit often for up to date information. Feel free to look around and drop in and sign the guestbook. If you are interested in volunteering, please visit the "Volunteers Wanted" section of the website.
Thursday, April 17
Calendar At a Glance UPDATED!
April 23rd (Wed) -- AED Training 6:30 pm - 9:00 pm Open to all MLL Managers/Coaches & Volunteers
April 24th (Thurs) -- MLL Restaurant Night: John Brewers Tavern (

7 Highland Avenue, Malden, MA)

April 26th (Sat) -- Opening Day

10:15 - 10:45 -- meeting at Players meet at City Hall in uniform.
11:00 am -- parade starts from City Hall down Riverside Avenue
11:30 am -- ceremonies & activities start at Drane Field #1. Food, bounce houses, magicians, music, K-9 demonstration and other entertainment.

May 3rd (Sat) -- Opening Day (Rain Date, times same as above)
May 4th (Sun) -- MLL Open Meeting, 4pm. Location TBD.
May 17th (Sat) -- Picture Day
June 7th (Sat) -- Last regular season games for Majors and Minors -- Playoffs begin
June 14th (Sat) -- Medford Little League Comedy Night! Stay tuned for more information
June 21st (Sat) -- TBall/Farm Cookout
Saturday, April 19
Medford Little League Lost & Found
Have you or your child lost something at the fields? Did you find something that was left behind?
If you do FIND an item, please give it to a league official (board member, manager, coach) who will make sure the item gets listed on the online Lost & Found Page.
If you have LOST an item, please check the Lost & Found list below to see if someone has found it. If you don't see your item, send an email to mllinfo2014@gmail.com. Please provide as much detail as possible.
Monday, February 10
Registration Waivers
http://www.eteamz.com/MedfordLittleLeague/files/Medical_Release_Form.pdf
http://www.eteamz.com/MedfordLittleLeague/files/MLLWaivers.rtf
Friday, March 28
Update
Our Major, AAA and AA drafts have been completed. Team managers are in the process of contacting their teams.
Registration is still available for both the MLL Farm and MLL TBall programs. For additional information regarding registration for Farm and TBall please directly contact either Alysia Rourke, MLL President at alysiarourke@gmail.com OR John D'Orazio, MLL Player Agent at torjvd2003@yahoo.com
Wishing all our teams and players great success during Medford Little League's 2014 Spring Season!
Wednesday, January 15
Sign up for our Email List
If you're not already on our e-mail list, you'll want to sign up here to get the latest and greatest information about Medford Little League. For our eyes only. We do not share this list with anyone!
Hosted by MailChimp
Little League Pledge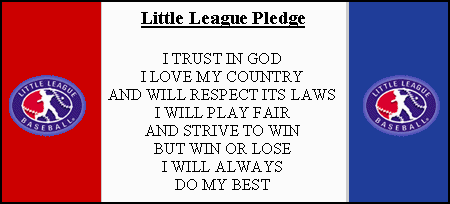 Facebook
| | |
| --- | --- |
| | Yup. We're on facebook. This is a great way to get you updated information throughout the season. and we are having a little fun while we are at it. |
Sign Our Guestbook Today
We always like to hear from friends and family of Medford Little League Baseball. If you have a memory of a special event or game from this year, or you just want to drop by to comment, then sign our Guestbook on your way out. Click the link for the Guestbook