Americans: Welcome
"Proud To Be An American"


Welcome to the Melrose Americans Baseball Club

The Melrose Americans compete in greater Boston's
Intercity League
and play their home games on Morelli Field in Melrose, Massachusetts.
With comportment befitting the team name, playing hard, well, and as a unit from opening day onward, improving with every game and competing for both the regular season pennant and the Intercity League Playoff Championship, the Americans enter each season intent on giving Melrose residents and fans from neighboring cities and towns, a team they will be proud to embrace, and a team that fulfills great expectations, making Morelli Field on game nights the favorite destination for a loyal following of baseball enthusiasts and their families.
We wish to extend our utmost thanks to team founder Eddie DiGiacomo, and to Abel Magwitch, et al, for their generous, invaluable and continued support of the Melrose Americans Baseball Club, and to the residents and governing body of the City of Melrose for welcoming the team into their city.
Scroll down for the latest updates on the Melrose Americans 2013 season.
Please enjoy your visit to our site.
Thursday, June 20
Americans Visit Mooney Dental Friday
After enduring four consecutive rainouts, the Americans finally get to play ball Friday night when the travel to Ferullo Field in Woburn to take on the Mooney Dental Tanners at 8:00. Suffolk University lefthander, Steve Chamberland, will be on the mound for Melrose.
Wednesday, June 12
Hank Landers Passing
The Melrose Americans Baseball Club is grieved to announce the tragic passing of Intercity League Hall of Famer, Hank Landers. After battling cancer the past few years, Hank died peacefully on Sunday morning at 52 years of age. Our condolences go out to the Landers family.
One of the league's all-time great players, Landers was inducted into the Intercity League Hall of Fame in 2011. He was a member of Augustines A's, Somerville Elms and Somerville Red Sox before joining the Andre Chiefs in 1989, helping them win four Intercity League championships over the next ten seasons.
Following his senior season at Somerville High School, the three sport athlete was chosen by the Oakland A's in the 24th round of the 1979 Major League Baseball Draft. Rather than sign a professional contract, he opted to attend Brown University where he excelled as quarterback on the gridiron and enjoyed a Bears' Hall of Fame career on the baseball diamond. In 1982, the Milwaukee Brewers drafted Landers in round 12 and he signed with them that year. By 1984, he was out of professional baseball and playing in the Intercity League, where he would remain until retiring in 1998. His son, Hal Landers, took up the family baseball baton and has been patrolling the Chiefs' outfield since 2009.
Hank Landers was one of the league's most respected figures as well as one of its greatest players. He was loved by teammates, and by long time opponents who were fortunate enough to get to know him over many summer seasons. Soft-spoken and the most unassuming star athlete anyone could ever meet, his demeanor never changed no matter the situation, but Hank Landers was as fierce a competitor as there was in the game. Above all, he was a friend who is missed.
RIP Hammer.
Tuesday, June 11
Rain Postpones Americans and Blue Sox
Steady rain postponed all Intercity League games Tuesday night, including the Melrose at Lexington contest. The game will be rescheduled on a future date.
Weather permitting, the Americans head to Walsh Field in Wakefield Wednesday night at 6:00 to meet the Merchants. Righthander Connor Columbo will take the mound for the Americans, who will be looking to get back on track following two consecutive losses to the Reading Bulldogs and the Andre Chiefs. Melrose (1-2) defeated Wakefield 8-3 on opening day.
The Americans remain on the road Friday when they vist Summer St. Field in Arlington at 7:00 to play the Trojans. Melrose righty, Rob DiFranco, will make his second start of the season. In his previous outing, DiFranco earned a no-decison in the loss to Reading.
Thursday, June 6
Freni, Chiefs Strike Down Americans
Andre Chiefs starting pitcher Jared Freni (1-0) walked Mike Burgoyne leading off the first and then struck out eleven consecutive batters, leading the Chiefs to a 8-1 victory over the Americans Wednesday night at Morelli Field. Freni, who finished with fifteen K's, carried a no-hitter through six and one third innings before fifty year-old pinch hitter and Melrose Rams legend, Mike Kalfopoulos, doubled over the head of Tony Serino in centerfield to spoil the no-hit bid. Matt DiCato took over on the mound for the Chiefs following the hit. After an infield error, DiCato allowed a single to James McConville that scored pinch runner Connor Columbo with the only Melrose run before striking out the final two Americans to preserve the Chiefs' win.
Freni, the 2012 Intercity League Pitcher of the Year and Playoff MVP, was in complete command all the way, issuing just one base on balls to go with the one hit. Serino and Tony Deshler led the Chiefs offensive attack with two hits each.
Jeff Rowan (0-1) took the loss for the Americans. He battled to overcome finger numbness on his pitching hand but couldn't find his control, walking two batters and hitting four others with pitches in his two and one third innings of work. He was touched for four runs, one earned, and surrendered five hits. He was lifted in favor of Ryan McNiff, who tossed three and two thirds innings of effective relief. McNiff gave up four unearned runs on three hits while striking out two and walking two. Both Rowan and McNiff were victimized by defensive miscues, as the Americans were charged with five errors in the game. Andy Padarat gave up a lead off double to Juan Portes before settling down to pitch a scoreless seventh for Melrose.
The loss was the second straight for the Americans (1-2), who fell to the Reading Bulldogs 4-3 Tuesday in a game that featured just one Melrose hit.
The Americans hope to jump start the offense when they travel to Lexington on Tuesday night, June 11 to take on the Blue Sox. Making his first Intercity League start will be Suffolk University southpaw Steve Chamberland. They remain on the road Wednesday night with a trip to Walsh Field in Wakefield where they will face the Merchants for the second time this season. Bates College righthander, Connor Columbo, will be on the mound for Melrose.
Wed, 5 June, 7:15PM, at Morelli Field
Andre Chiefs 8, Melrose Americans 1
Summary | Box Score

W: J Freni (1-0), L: J Rowan (0-1)
Andre Chiefs
IP
H
R
ER
BB
SO
ERA
Jared Freni (W 1-0)
6.1
1
1
1
1
15
1.11
Matt DiCato
0.2
1
0
0
0
2
0.00
WP: Matt DiCato
Melrose Americans
IP
H
R
ER
BB
SO
ERA
Jeff Rowan (L 0-1)
2.1
5
4
1
2
2
3.00
Ryan McNiff
3.2
4
4
0
2
2
0.00
Andy Padarat
1
1
0
0
0
0
0.00
WP: Jeff Rowan 3
HB: Jeff Rowan 4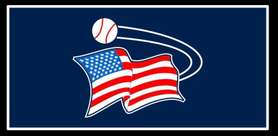 Monday, June 3
Americans Top Wakefield in Morelli Opener
Playing their first game at their new home, the Melrose Americans opened the 2013 season with an 8-3 win over the Wakefield Merchants Sunday afternoon at Morelli Field.
Aided by a pair of timely double plays, Suffolk University lefthander Jonathan Richard (1-0) earned the victory with five solid innings of work. He allowed two earned runs on eight hits, while walking and striking out one.
Bates College's, Connor Columbo, finished up, pitching the sixth and seventh. The first batter he faced, Merchant 1st baseman Ryan Gendron, welcomed the Americans' righthander to the Intercity League with a home run to left. Centerfielder Bobby Lossano and DH John Davison followed with singles to put runners at the corners with nobody out, but Columbo settled down to strike out the next two hitters and get the third on a ground ball to first. He struck out two more Merchants in a scoreless seventh to secure the victory.
The Americans were led offensively by Bates College's Kevin Davis. Picking up where he left off after an impressive 2013 rookie campaign with the Americans, the third baseman doubled home a run in the first, hit a towering two-run homer to left center in the fourth and singled in the sixth. His ground out in the second drove in another run.
Former Testa Corporation Bomber shortstop, Mark Adessa, who along with brother Mike (3B/1B), a veteran ten-year Bomber, signed with the Americans following the East Boston based franchise's folding, added three hits, two runs scored and an RBI for the Americans. Mike singled in the second run and scored the third in Melrose's three run first inning.
Centerfielder Mike Burgoyne had two hits, including a double, and scored a run. Rightfielder Manny Powers of Framingham State, doubled to left center to drive in the Americans' third first inning run. Leftfielder Andrew Gray and catcher Joe Barrera, two runs scored, also hit safely for the Americans on opening day.
Endicott College will be the venue Tuesday night when the Americans travel to Beverly to take on the Reading Bulldogs at 8:00. Getting the start on the mound for the Americans will be Bates College and native Melrose righthander Rob DiFranco.

Sun, 2 June, 4:00PM, at Morelli Field
Melrose Americans 8, Wakefield Merchants 3


Summary | Box Score

W: J Richard (1-0), L: D Bisso (0-1)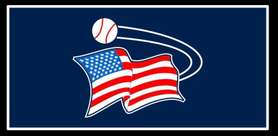 Wednesday, June 5
Reading Bulldogs Top Americans
Zach Levine and Sean Boyle combined on a one-hitter Tuesday night to lead the Reading Bulldogs to a 4-3 win over the Melrose Americans at Endicott College. The Americans, who failed to take advantage of eight Reading walks, fell to 1-1 on the season with the loss.
Rob DiFranco worked the first four innings for the Americans. He was reached for two unearned runs on just four hits and struck out six while walking one. Steve Chamberland (0-1) took over in the fifth and took the loss. In one inning of work, Chamberland allowed two earned runs on two hits and a walk. Nick Powers finished up, throwing an inning of scoreless relief. He didn't allow a hit while striking out two and walking two.
Melrose took a 2-0 first inning lead when, with one out, Steve Burke walked and Mike Adessa followed a strikeout with a walk of his own. A shortstop error on a James McConville grounder plated Burke with the first run before Manny Powers doubled to deep right to drive home Adessa with the second.
Reading got one back in the bottom of the inning when leadoff hitter Steve Buitkus doubled and moved to third on a wild pitch. With one out Colin Sitarz walked to put men on the corners. Sitarz stole second and the ball was thrown into centerfield when the shortstop failed to cover, allowing Buitkus to score from third.
The Americans scored their third run in the fourth without the benefit of a hit. Andrew Gray walked leading off. Joe Barrera sacrificed and was safe at first on a fielder's choice when the throw to second failed to get Gray. Paul Ardizzoni then laid down a sacrifice bunt to put men at second and third. Mike Burgoyne's sacrifice fly to right brought home Gray.
Reading answered in the bottom of the inning with a run of their own. Hank Oringer doubled to lead off the inning. DiFranco got the next two batters on fly balls to center, but when Zach Conti's line drive to shortstop was misplayed for an error, Oringer scored to cut the Melrose lead to 3-2.
Reading got two in the bottom of fifth to take a lead they wouldn't relinquish. Chamberland walked Buitkus leading off. Nick Conti singled him to third and Sitarz scored Buitkus with a sacrifice fly to left to make it 3-3. After Conti stole second, a Mike Taylor triple to left scored him to make it 4-3 before Chamberland retired the next two hitters to end the inning. Boyle (1-0) set the Americans down 1-2-3 in the sixth and seventh to earn the win in relief.
Jeff Rowan will be on the mound when the Americans return home to Melrose Wednesday night to host the 2012 Intercity League champion Andre Chiefs at Morelli Field. Game time is 7:15.

Tue, 4 June, 7:45PM, at Endicott College
Reading Bulldogs 4, Melrose Americans 3


Summary | Box Score

W: S Boyle (1-0), L: S Chamberland (0-1)