"You can't judge character, heart and passion
by wins and losses."

NCAA Eligibility Center Quick Reference Guide (Click Here)
VARSITY 845:Monroe-Woodbury defeats Middletown and clinches Class AA Division I title (w/ video interviews)
VARSITY 845: "Another M-W NFA game, another classic"
MSG Varsity: MW vs. Holy Cross Coverage
MSG Varsity: MW vs. Archbishop Stepinac "Put A Face On It!"
Monroe-Woodbury Football takes on the "Ice Bucket Challenge" to promote awareness for ALS research!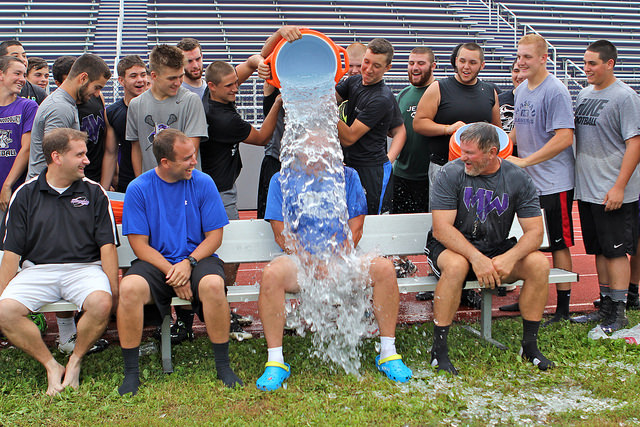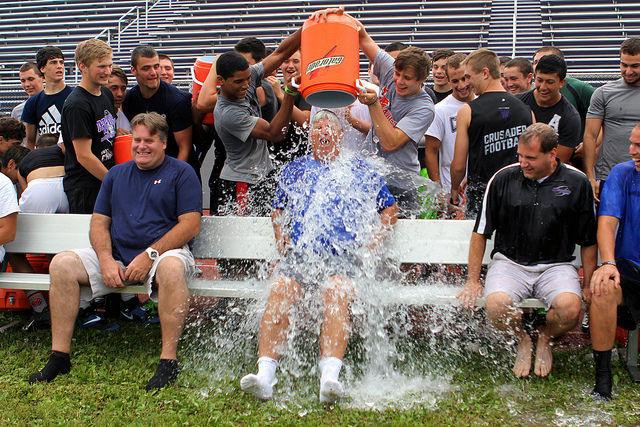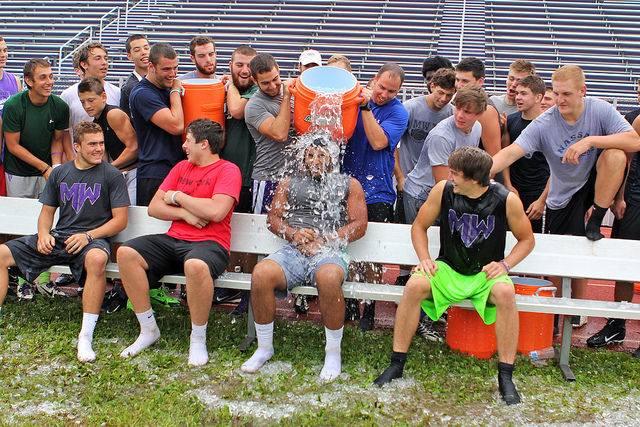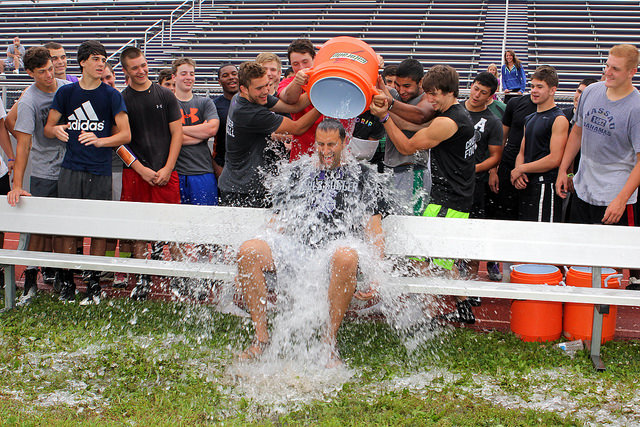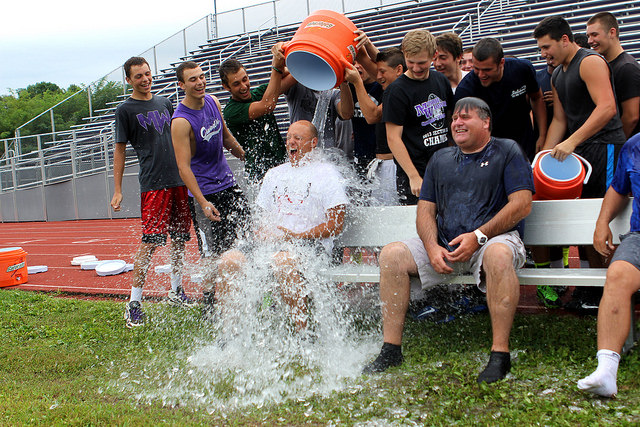 Ice Bucket Challenge Photos Courtesy of Mr. William Dimmit 8/22/14
Monroe-Woodbury Crusaders
2014 Varsity Football Schedule
Sat. 8/30/2014 (Scrimmage) Monroe-Woodbury @ John Jay Cross River (Katonah Area)
Fri. 9/5/2014 Monroe-Woodbury 35 Holy Cross (Queens) 0 (CHSFL) (Central Valley Etzel Field)
Sat. 9/13/2014 Monroe-Woodbury 10, Archbishop Stepinac 28 (CHSFL)
Fri. 9/19/2014 Monroe-Woodbury 24, Minisink Valley 11, 2230 U.S. 6 Slate Hill, NY 10973
Fri. 9/26/2014 Monroe-Woodbury 27, Newburgh Free Academy 21, 201 Fullerton Ave, Newburgh, NY 12550-3798
Thu. 10/2/2014 Monroe-Woodbury 49, Kingston 12 (Central Valley Etzel Field)
Fri. 10/10/2014 Monroe-Woodbury 17, Middletown 0 (Faller Field)
Fri. 10/17/2014 Monroe-Woodbury 38, Pine Bush 0 (Central Valley Etzel Field)
Fri. 10/24/2014 Monroe-Woodbury 7, Washingtonville 24
Sat. 11/1/2014 Section IX Class AA Semi-Finals (Monroe-Woodbury vs. Warwick Valley Faller Field Middletown) (Minisink Valley vs. Newburgh Free Academy Dietz Stadium Kingston)
Sat. 11/8/2014 Section IX Class AA Championship (Faller Field Middletown), 24 Gardner Extension Ave, Middletown, NY 10940
Sat. 11/15/2014 NYSPHSAA Regional Section I winner vs. Section II winner (Dietz Stadium Kingston) 170 N Front St, Kingston, NY 12401 (Section IX Winner has the bye in 2014)
Sat. 11/22/2014 NYSPHSAA East Semi-Final Section IX vs. Section I/II Winner (Dietz Stadium Kingston) 170 N Front St, Kingston, NY 12401 (Section IX is the Home Team due to the bye week)
Sun. 11/30/2014 NYSPHSAA State Championship Game (Carrier Dome Syracuse) 900 Irving Ave, Syracuse, NY 13244 (Time & Date TBA)
2014 JV Football Schedule
Sat. 8/30/2014 (Scrimmage) TBA
Sat. 9/6/2014 Monroe-Woodbury 0, Holy Cross 12 (Queens)
Sat. 9/13/2014 Monroe-Woodbury 6, Archbishop Stepinac 22 (Central Valley Etzel Field)
Thu. 9/18/2014 Monroe-Woodbury 20, Minisink Valley 27 (Central Valley Etzel Field)
Sat. 9/27/2014 Monroe-Woodbury 28 Newburgh Free Academy 6 (Academy Field)
Wed. 10/1/2014 Monroe-Woodbury 41, Kingston 7 (Dietz Stadium)
Thu. 10/9/2014 Monroe-Woodbury 7, Middletown 24 (Central Valley Etzel Field)
Thu. 10/16/2014 Monroe-Woodbury 33, Pine Bush 0
2014 Modified Football Schedule
Thu. 10/2/2014 Monroe-Woodbury @ Pine Bush
Mon. 10/6/2014 Monroe-Woodbury vs. Warwick (Central Valley Etzel Field)
Fri. 10/10/2014 Monroe-Woodbury vs. Newburgh Free Academy (Central Valley Etzel Field)
Wed. 10/15/2014 Monroe-Woodbury @ Valley Central
Mon. 10/20/2013 Monroe-Woodbury vs. Middletown (Central Valley Etzel Field)
Fri. 10/24/2013 Monroe-Woodbury @ Port Jervis (Chase Field)
Tue. 10/28/2013 Monroe-Woodbury vs. Monticello (Central Valley Etzel Field)