Mountain View Little League 2017, Proudly Serving the Community since 1957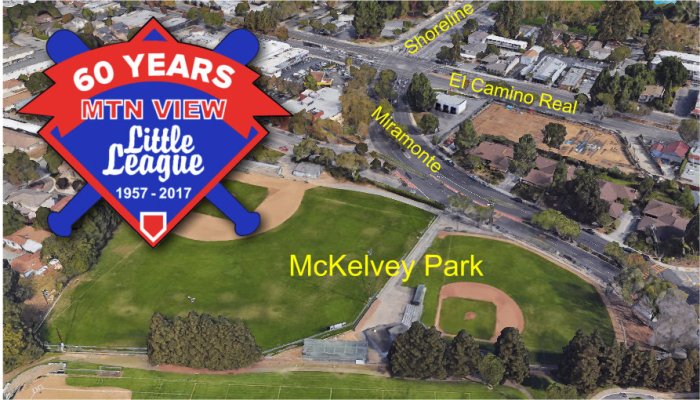 Parent/Player Handbook (FAQ)
Safety Manual
Sponsorship
Friday, February 24
T-Ball thru Majors Rosters Released




The T-Ball and Rookie team rosters were released on Thursday. Previously on Feb 18, the Majors, Minors, and Farm team rosters were released. With the holiday break this week, we're running a little behind.

The Juniors rosters will be released around March 1.



Monday, January 16


Goetz Bros Sporting Goods Free Baseball Pants with Purchase


Goetz Brothers Sporting Goods, our long time partner for league equipment and uniforms and long time supporter is presenting a special offer to our MVLL families. For a limited time, each MVLL player will receive an Easton Deluxe Youth Baseball Pants with ANY purchase. Every player can get one free pair of pants. Goetz Bros is located at 1125 Industrial Road in San Carlos (between REI and Best Buy).



Friday, January 24


Bats Approved for Little League


Little League Bat Resource Page LINK

Little League International has assembled an online resource page dedicated to baseball bat information. Click here to find the latest bat information, including the current Little League Baseball rules and regulations governing bats, definition of terms, the moratorium on the use of composite bats, and a series of frequently asked questions, with answers and licensed bat lists.

Tuesday, February 18


Little League Bat Rule 1.10




NOTICE - New bat rules beginning Jan 1, 2018 [Click Here]
The new rules provide wood-like performance on non-wood bats.
Look for the USA Baseball licensing trademark on approved bats.

The following rules are in effect until Dec. 31, 2017.

Rule 1.10 - Baseball

The bat must be a baseball bat which meets Little League specifications and standards as noted in this rule. It shall be a smooth, rounded stick and made of wood or of material and color tested and proved acceptable to Little League standards.

Little League (Majors) and below: It shall not be more than thirty-three (33) inches in length nor more than two and one-quarter (2¼) inches in diameter. Non-wood bats shall be labeled with a BPF (bat performance factor) of 1.15 or less;

EXCEPTION: For the Little League (Majors) and below, for regular season play and Tournament, composite bats are prohibited unless approved by Little League International. View the list of approved and licensed composite bats.

Intermediate (50-70) Division and Junior League: It shall not be more than 34 inches in length; nor more than 2 5/8 inches in diameter, and if wood, not less than fifteen-sixteenths (15/16) inches in diameter (7/8 inch for bats less than 30") at its smallest part. All composite barrel bats shall meet the Batted Ball Coefficient of Restitution (BBCOR) performance standard, and such bats shall be so labeled with a silkscreen or other permanent certification mark. The certification mark shall be rectangular, a minimum of a half-inch on each side and located on the barrel of the bat in any contrasting color.

Senior/Big League: It shall not be more than 36 inches in length, nor more than 2 5/8 inches in diameter, and if wood, not less than fifteen-sixteenths (15/16) inches in diameter (7/8 inch for bats less than 30") at its smallest part. The bat shall not weigh, numerically, more than three ounces less than the length of the bat (e.g., a 33-inch-Iong bat cannot weigh less than 30 ounces). All bats not made of a single piece of wood shall meet the Batted Ball Coefficient of Restitution (BBCOR) performance standard, and such bats shall be so labeled with a silkscreen or other permanent certification mark. The certification mark shall be rectangular, a minimum of a half-inch on each side and located on the barrel of the bat in any contrasting color. Aluminum and composite bats shall be marked as to their material makeup being aluminum or composite. This marking shall be silkscreen or other permanent certification mark, a minimum of one-half-inch on each side and located on the barrel of the bat in any contrasting color.

NOTE 1: The traditional batting donut is not permissible.

NOTE 2: The bat may carry the mark "Little League Tee Ball."

NOTE 3: Non-wood bats may develop dents from time to time. Bats that cannot pass through the approved Little League bat ring must be removed from play. The 2 ¼ inch bat ring must be used for bats in all softball divisions. Any bat that has been altered shall be removed from play.














Past News (Click Here)