Murrieta National Little League: Welcome




													
	


					
	


				
	


						 		
	
| | |
| --- | --- |
| Field | Status |
| Hunt Park | OPEN |
| Los Alamos Hills Field 1 | OPEN |
| Los Alamos Hills Field 2 | OPEN |
| Los Alamos Hills Field 3 | OPEN |
| Los Alamos Hills Field 4 | OPEN |
| Murrieta Schools | OPEN |

   ***Last Update 1:32 PM, May 16, 2014

***






Unless the field status changes (from Open to Close or vice versa) the 'Last Update' date will not change. When the fields are not closed for an extended period of time the date will likely be far in the past. Thank you :) 

 

Fall Ball Registration
REGISTRATION INCLUDES: MLB HAT AND JERSEY, PRACTICE FIELDS, GAME FIELDS, TEAM EQUIPMENT, 20+ GAMES (WEATHER PERMITTING), END OF THE SEASON IN HOUSE TOURNAMNET WITH 1ST AND 2ND PLACE TROPHIES FOR AA AND ABOVE, PARTCIPATION MEDALS FOR ALL PLAYERS, WEEKLY PLAYER CLINICS, SCORES AND STANDINGS KEPT, A COMPETITIVE ENVIRONMENT, NO FUNDRAISING REQURIED FOR FALL SEASON!!!!!
August 18, 5:30 - 7:30 @ Sports Authority
August 21, 5:30 - 7:30 @ Sports Authority
August 28, 5:30 - 7:30 @ Dicks Sporting Goods
Birth certificate and proof of residence are required for all players registering
T-Ball and Single A - $115.00
AA and Above - $125.00
---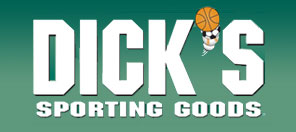 2014 Dicks Sporting Goods Coupon
2014 Labor Day Weekend Discounts
---
Volunteers Needed!
Are you interested in helping? Are you wanting to make a difference in your community?
Want to be more invloved with your player? Become a member with the
Murrieta National Little League!!! Talk to a board member today or email
---
---
Looking For Somewhere To Have a Party???
Maxx's Pizza Co is here to help! Call them today to book your FREE Team Party!
41539 Kalmia St. Ste 109
Murrieta 92562
(951) 696-9898
Receive important information & reminders from MNLL. Just "Like" the
Murrieta National Little League facebook page.
Sign up for our Constant Contact Newsletter. Only relevant league information will be emailed. You may unsubscribe at any time.
---
Questions or comments? E-mail the league at info@mnllbaseball.org
Handout:
2014 All Star Shirt Order Form