MMR CYO Sports: Welcome
Click on the link above to register for MMR CYO Fall Sports Late Registration


MMR's Sports and Service Website
MMR CYO Sports and Service consists of Boys Baseball, Girls Softball, Girls Volleyball, Co-Ed High School Volleyball, Girls High School Basketball, Boys High School Basketball, Track and Field, Cross Country, Boys and Girls Basketball, Intra-mural Basketball, Football, Co-Ed Soccer, and Cheerleading.
Our progam is also committed to performing service projects throughout the season.
Children will be asked to perform at least one service project per year.
The Athletic Director is Mark Angelone and can be reached at
if
you
should have any concerns or questions
---

2014 MMR CYO FALL SPORTS LATE REGISTRATION
Late registration for CYO Fall sports is now open for all parish children in Grades 1 – 8 and will be open from Monday July 21 at midnight thru August 10, 2014 at midnight.
Late Registration can be completed on the MMR CYO website
NOTE: Late registrants will pay a late fee and are NOT guaranteed roster spots so please register your child(ren) today!
Costs per child are as follows:
$130 for Grade School Volleyball (Girls – Grades 5-8)
$80 for Co-Ed Grade School Soccer (Boys and Girls Grades 5-8)
$80 for Co-Ed Grade School Cross Country (Boys and Girls Grade 1-8)
$130 for Grade School Cheerleading (Boys and Girls – Grades 5-8)
---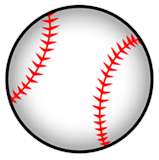 MMR BASEBALL NEWS
Congratulations to our MMR Baseball Vikings on winning the first Archdiocese
of Philadelphia CYO baseball crown in MMR CYO history! MMR defeated St. Joseph's of
Downingtown 11-6 in a truly special game at Villanova ballpark. Fr.
Whittingham threw a great first pitch and the McLane sisters (Molly and
Meagan) sang an inspired rendition of the national anthem. This year's team
was also the first to win the Region 20 crown and the AOP crown in the same
season.
Our Vikings were led by Head Coach Dave McCarthy and assisted by a great
staff of Tony Scarcelli, Pat Pellegrino, Frank Tiano, Pat Dougherty and Rich
Bass. All of the Viking wins in this magical run have truly been team
efforts with different players contributing throughout. The players are
Colin Grace, Eric Marasheski, Danny Pellegrino, Danny Karrash, Danny
Gandolfo, Shane McCarthy, Frank Tiano, Chris Edling, Rich Bass, Nick
Scarcelli, Pat Dougherty, Jack Donohue, Mike Ianeri and Jimmy Boccella.

Thank you to all who supported this team throughout the season.
Upcoming Training Classes to Comply with Training Requirements
Adult Volunteers need to have the necessary clearances in place in order to coach (head or assistant coach), act as a sports coordinator or participate on the CYO Board. The following classes are available to help meet these requirements. Please don't delay in completing these requirements.
Protecting God's Children Class (Safe Environment)

Please contact Nancy Franks or Wendi Dywer at 215.412.2251 to register and reserve your spot.
Mandated Reporter Training
The mandated reporting section is now available as an online review session.
To access the training please visit
www.childyouthprotection.org
and click on "training institute".
---
Any questions/concerns or additions to this website, please send emails to cyo@mmredeemer.org

UNITED WAY
If you would like your
Southeastern United Way donation
to go to MMR's CYO, our number is 356147.
For all other branches of the United Way, please
use the name, CYO/Mary, Mother of the Redeemer
2013-2014 Coaches Training Information & Schedule
Coaching Requirements
Before coaching any CYO team, all head and assistant coaches must:
Attend the Coaches Orientation seminar in person during the first year prior to the start of the sport.
Effective July 1, 2010, all students in grades K-8 who are not attending a Catholic elementary school will be required to enroll in, and faithfully attend, MMR PREP in order to be eligible to participate in CYO athletics. Students must satisfactorily complete all requirements to assure ongoing participation in CYO activities. For grades K-6 this will entail the weekly PREP classes. For grades 7 and 8, the requirement will involve service as a PREP classroom aide. Beginning in October and running through April, your son/daughter will need to serve as a PREP aide for one class (1 ½ hours) per month for a total of 6 months. Please keep in mind that this applies regardless of which sports or seasons your child participates
SERVICE PROJECTS

After completing a team or individual Service Project, please visit the "Parents Corner" or the "Coaches Corner" tab above and download the Service Project completion form.