Massapequa International Little League: Welcome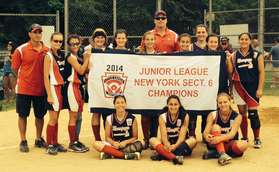 Juniors Softball Section VI Champions 2014
Juniors District 31 Champions
MASSAPEQUA INTERNATIONAL LITTLE LEAGUE
CONGRATUATIONS
SECTION VI CHAMPIONS &
DISTRICT 31 CHAMPIONS
Congratulations to the Juniors Softball Williamsport Team for winning the Section VI Title by beating North Commack and to the Juniors Baseball Team for winning District 31
Would like to thank those sponsors who helped make the DAY OF CHAMPIONS a success. Bagel South Cafe, Bagel Wagon, Dairy Queen, Leonardo's Pizza, Gino's of Tuscany, Mario's, Phil's, and Crostini donated delicious food for the league to enjoy, while G&S Tents provided the shade.
We thank them for their generosity and support.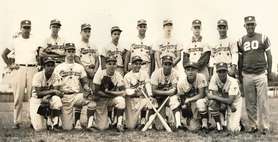 1964 World Series Champions
The Star Spangled Banner by Sequenced By Gary Wachtel
Monday, September 1
FALL SOFTBALL
FALL SOFTBALL ON SATURDAYS
BEGINS SATURDAY, SEPTEMBER 6 @ 9:30-11am at East Lake
There will be a weekly softball clinic for MILL softball players on Saturdays from 9:30am to 11:00am at East Lake. The clinic will cover fundamentals in hitting, fielding, running, etc. and will be run by our League Coaches, and volunteers from the older softball Tournament teams. Clinic will run through mid-October, weather-permitting. There is NO fee for this clinic.
Clinic is open to girls ages 6-10* who played in MILL during the Spring 2014 season.
Softball Age is determined by the player's age as of December 31, 2013.
Any questions, please contact:
Tom Dorsa email: strike3@optonline.net
Greg Reitz email: gregoryreitz@yahoo.com
REGISTRATION for 2015 SEASON
Massapequa International Little League has made its leap to registering everyone online. To get started, click on "Register Online". Even our IN-PERSON registration will be done by entering your information into our registration site on computers provided. Additional paperwork can be found by clicking 'Handouts' below.
Handout:
Registration Information and Forms
Thursday, October 3
Thank You Again
A Special 'Thank You' to Five of our Sponsors
This past summer, our Tournament teams did quite well. As tradition dictates, teams that win Championships receive jackets to commemorate their season. From District Winners to East Regional Champions, we are proud to say that five of our Williamsport teams will be presented with jackets at our Awards Dinner in November. Although we are extraordinarily proud of these teams, the jackets are costly. MILL would like to thank the following Sponsors for contributing additional funds to help the league purchase these items for our players.
Arlo Drug
Luciano Hair Design
Massapequa Funeral Home
My Hero Deli
Nona Beck's Gang
Wednesday, August 6
GET YOUR LITTLE LEAGUE INFORMATION SENT VIA EMAIL


We would like to keep our little league families informed on MILL events, clinics, rainouts, field changes, etc. Please join our email list. PLEASE NOTE: If you have 'blocked' certain correspondence from your inbox, you may not receive our emails even if you sign up. Please check your settings. After you click 'Join' you will receive an email from MILL asking you to update some information. This information will help the league direct emails to you as needed. On occasion we will pass along community information through this system to our MILL families. This list and all information will be maintained and kept by Massapequa International Little League using the Constant Contact program. No information will be distributed to other individuals.
Wednesday, October 9
Order your MILL clothes ONLINE !
MILL to Represent NY State in Juniors
Friday, January 7
No more composite bats in Little League Baseball
Sunday, July 21
THREE LONG ISLAND CHAMPIONSHIP TEAMS