Maryland District 1: Welcome
Sunday, January 12
MARYLAND DISTRICT 1 LITTLE LEAGUES
Welcome to Maryland District 1 Little Leagues
Maryland District 1 is located in Northwest Maryland and includes Washington, Garret and Allegheny Counties. To view information concerning one of the Leagues below, please just click on the League of your choice and it will connect you to that League's home page or use the League Finder to determine which league boundaries you reside in.
Our Member Leagues
Hagerstown National Little League
Halfway Little League of Hagerstown
Hagerstown American Little League
Hagerstown Federal Little League
"I trust in God. I love my country and will respect its laws.I will play fair and strive to win. But win or lose, I will always do my best."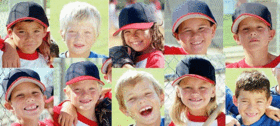 Serving the Children of Maryland District 1
Tuesday, December 22
2016 League Age Determination Information
New age determination for 2016
For players born on or before August 31, 2005: The new age determination date of August 31 will be effective starting with the 2018 Little League Baseball season. For the 2016 and 2017 seasons, these players will use the April 30 age determination date.
For players born on or after September 1, 2005: The new age determination date will be effective immediately, starting with the 2016 season. This was the implementation used for the 2015 season, with the players turning 4-9 years old during the 2015 calendar year to use the December 31 age determination date. That implementation remains in place, except instead of using December 31, you will use August 31.
If your child was born May, June, July or August 2005 - your child will not be available for their 12 year old season in Little League, however they are available for Intermediate, Juniors and or Senior programs.