London A.E.K. FC: Supporters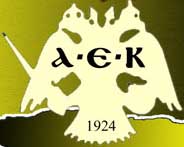 AEK London FC
Crabby Joes Bar & Grill
AEK London's Official Watering Hole !
Everything is tasty at Crabby's !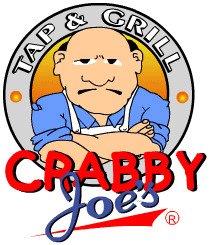 Harry's Open Kitchen
IT doesn't get any better than this people. A 5 out of 5 spoon rating, as the best greasy spoon in town. No Diner is Finer!

AEK London FC would like to thank Mr. Tom and everyone at Harry's Open Kitchen for all their support from the beginning and all that they've done for our Football Club
Birani Homes Ltd.
| | |
| --- | --- |
| | Built on hard work! AEK London FC would like to thank Birani Homes for all there their support. |

Oliver and Associates
| | |
| --- | --- |
| | If you're ever thinking of buying or selling a home in London to get closer to Southdale Road to catch all that AEK action. Y'all know who to call. Ask for any agent, they're all AEK fans, and tell 'em we sent ya. |

Shoppers Drugmart
| | |
| --- | --- |
| | AEK London FC would like to thank and recognize The Shoppers Drugmart on the intersection of Wharncliffe Rd. and Baseline Rd. in London Ontario for keeping us healthy and clean ! |
The Rolling Stones
| | |
| --- | --- |
| | AEK London FC would Like to thank Kieph, Mick, Ronnie, Charlie and the rest of the boys for all their support throughout the years. No body rocks harder than AEK and the Stones! |
Absolute Vodka
Absolutely Original! The official beverage
of AEK supporters all around the world. Be sure to "Prime right up" before and after the match!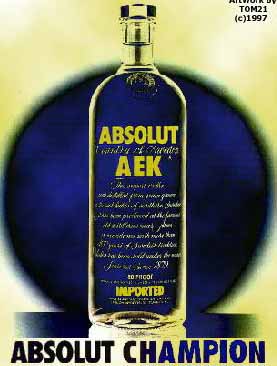 Only AEK winning tastes better!
Crowe Brand
| | |
| --- | --- |
| | Roll 'em if you got 'em ! The Official papers of "Gate 21" and "Original" fan clubs all over the world! "Mmm, Mmm, Mmm, Cigerettes are tasty" |
Chicks
| | |
| --- | --- |
| | We would like to thank chicks in general for being chicks. We know you love us, and we love you too ! |