London A.E.K. FC: A.E.K. Links

AEK London FC - UNION
WOSL
Western Ontario Soccer League

WESTERN ONTARIO SOCCER LEAGUE
AEK ATHENS F.C.
Official Website of AEK Athens FootbalL Club
Olympique/Olympians Soccer Club
Ofiicial website of the Hellenic Community, London Ontario - Sport and Athletics
AEK Official merchandise
SportArena Offical AEK Retailer
London Olympians FC (London Industrial League)
AEK London is a proud supporter of The London Olympians Football Club (London Industrial Soccer League - First Division). We're all in this together!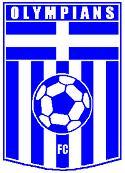 London Olympians FC
AEK London England
AEK London would like to recognize their bretheren in London England at Original Club London UK for their support in making this website a reality. The union is one, all over the world.
Original 21
The Official Fan Club of AEK Worldwide