Lincoln MAGIC Volleyball: Club Updates
Tuesday, February 25
14 SWAGGER - Congratulations MAGIC! Feb 23
1st Place: 14 SWAGGER at the The Fun has Begun 15S at MAGIC in Lincoln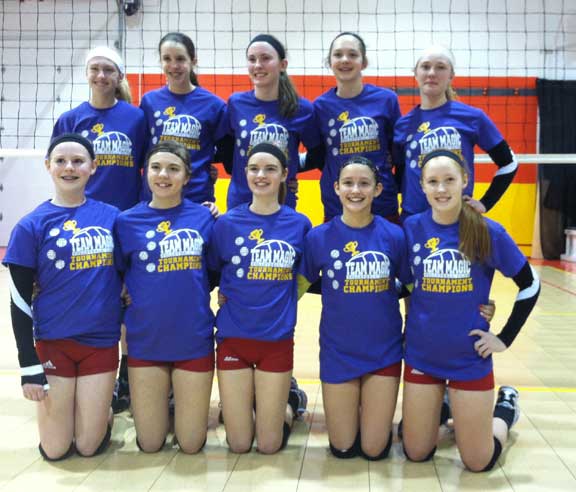 Saturday, February 22
13 FLASH - Congratulations MAGIC! Feb 22
1st Place: 13 FLASH at the The Fun has Begun at MAGIC in Lincoln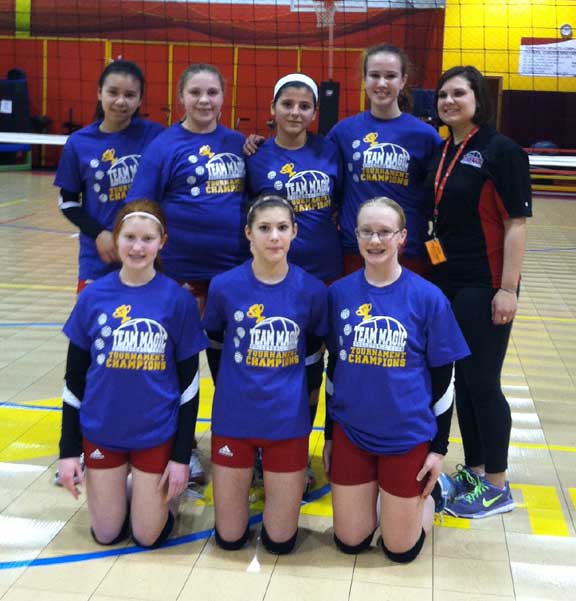 3rd Place: 13 INFERNO at the The Fun has Begun at MAGIC in Lincoln
3rd Place: 12 ACERS at the Elite Sports and Fitness Classis at Elite
3rd Place: 15 THUNDER at the Elite Sports and Fitness Classic at Elite
Sunday, February 16
Congratulations MAGIC teams! Feb 16
1st Place: 16 VERSACE at the "Bellevue Jam 17S" in Bellevue
1st Place: 13 FLASH at the "HardBlock Valentine Blitz 14S" in Fremont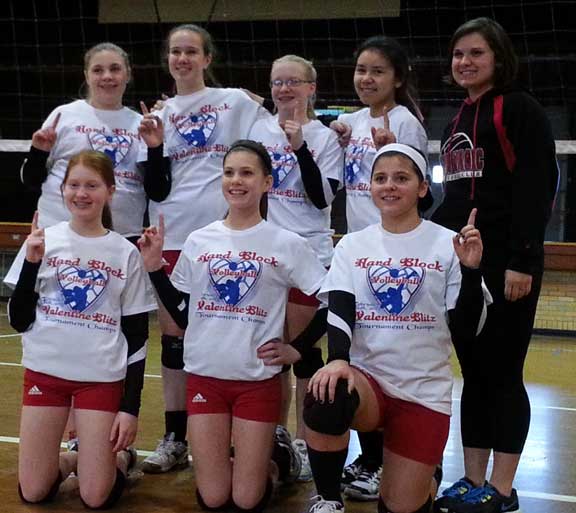 1st Place: 12 ACERS at the "Sweetheart Special" in Platteview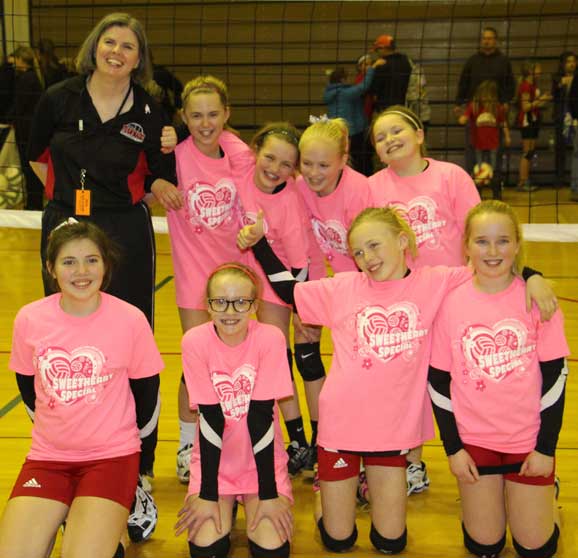 3rd Place: 14 UNLEASHED at the "The Courts VBC Classic I" at the Courts
3rd Place: 13 INFERNO at the "Sweetheart Special" at Platteview
Sunday, February 9
Congratulations MAGIC teams! Feb 8/9
1st place: 14 SWAGGER at the "The Oasis February Snowball" at Oasis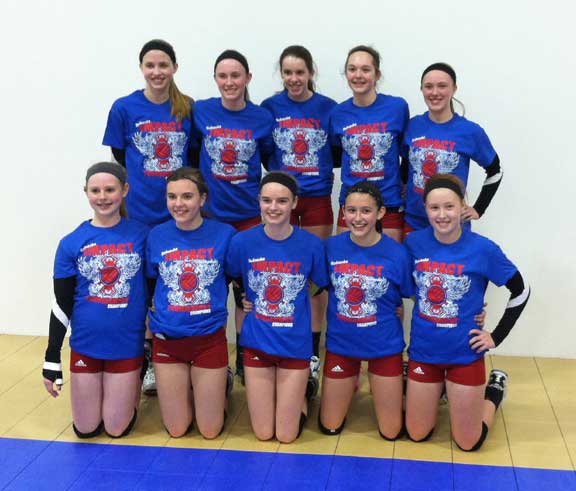 3rd place: 14 UNLEASHED at the "The Oasis February Snowball" at Oasis
3rd place: 16 VERSACE at the "HC Round UP" at Hastings College
3rd place: 18 TRIBUTE at the "HC Round UP" at Hastings College
Sunday, February 2
Congratulations MAGIC teams! Feb 1/2
3rd place:
14 CRUSH
at the "Bellevue Digfest" in Bellevue
Sunday, January 26
Congratulations MAGIC teams! Jan 25/26
1st place: 14 SHOCK at the "Birthday Bash" in Omaha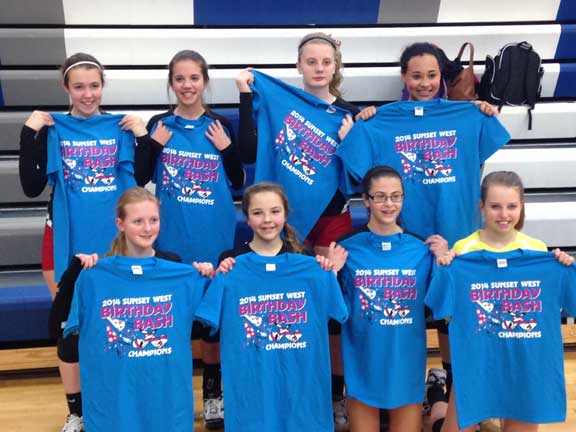 1st place:
15 THUNDER
at the "NWU Snowflake" at Nebraska Wesleyan University Lincoln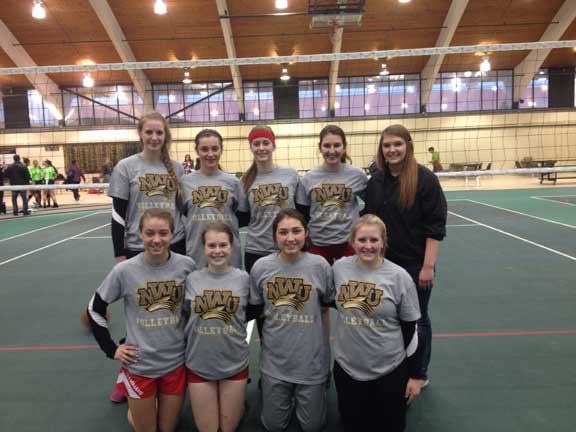 1st place: 12 BLACK at the "The Oasis January Snowflake" at Oasis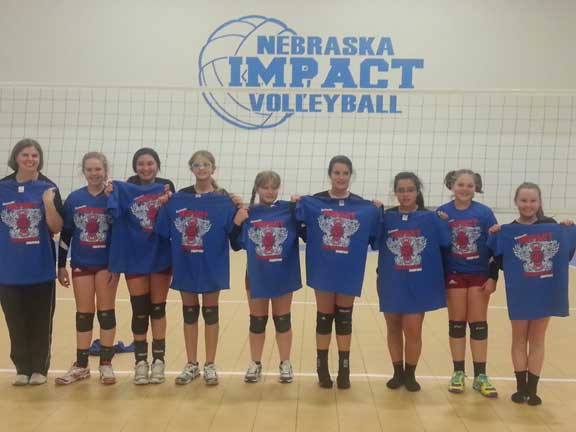 2nd place: 16 VERSACE at the "Elite Sports & Fitness Classic" at Elite
3rd place: 13 FLASH at the "Spikes Challenge" in Lincoln
Sunday, January 19
Congratulations MAGIC teams! Jan 18/19
What a way to start the season at January 19th Tournaments
1st place: 18 TRIBUTES at the "The Oasis January Challenge" at Oasis
2nd place: 16 MISSFITS at "Let the Games Begin" at MAGIC
2nd place: 13 FLASH at "Bellevue Winterfest" at Bellevue schools
Monday, December 9
Lincoln TEAMMAGIC practices have started.
 TEAM practices start the week of Dec 9th.  TEAM practices are mandatory.   ALL players should attend BOTH jump/speed sessions on Wednesdays and Saturdays UNTIL TOURNAMENTS BEGIN!
ALL PLAYERS NEED TO ATTEND THE APPROPRIATE AGE DIVISION TRAINING SESSIONS!!!
MAGIC has the best equipment!
Magic has purchased the brand new latest and greatest training machine - the AcuSpike! Magic TEAMs for the 2014 club season will be able to train using this new machine!

AcuSpike

The AcuSpike Team Trainer is a new multi-ball, self-reloading volleyball spike and vertical jump training machine designed for team or individual use.

AcuSpike's innovative ball reloading system and reload hopper allow for endless hitting; when one ball is hit, another ball is automatically loaded in position for the next hitter, with no human intervention required.

An adjustable hand crank and ruled height indicator make it easy to set and monitor vertical jump progress.
Along with the ATTACK II and AIRCAT, Lincoln TEAMMAGIC is staying a step ahead in training their athletes!!!
Saturday, February 22
Lincoln Teammagic Volleyball Club