Leominster American Little League: About Our Sponsors
Become a Leominster American Little League Sponsor
Leominster American Little League (LALL) is a community based, all volunteer organization, dedicated to providing the children of our community an opportunity to have fun and build character while playing the game of baseball. We rely on the generous support of our sponsors to make this happen.

Companies and individuals that would like to sponsor LALL or have questions about our sponsorship programs, please contact Sue Robbins by email susanrobbins@verizon.net or call her at 978-257-9067

We thank all those who have committed to be sponsors for the 2013 Season!

Brideau Oil Corporation
49 Cobbler Drive
Fitchburg, Massachusetts
01420


Brideau Oil is much more than just an oil delivery company. Sure we deliver oil, but we consider ourselves a home comfort company. We strive to keep our customers comfortable every day of the year, in all of the work that we do.

We are a hardworking group of professionals who are looking out for you and your family. We have been keeping homes in Central Massachusetts warm for over 50 years, in over 30 communities… and that means you can count on us to deliver your oil on time, every time.

www.brideau-oil.com
Phone: 978-342-9780

Creative Print Products, Inc.
803R Lancaster Street
Leominster, Massachusetts
01453


Creative Print Products, Inc., a full-service print provider, is located in Leominster, MA with manufacturing and distribution facilities across the country. CPP offers a complete line of print and marketing products for both large and small business applications.

Since we represent many manufacturers, we can offer our customers a wide range of products at substantial savings.

creativeprintproducts.com
Phone: 877.431.4440

Dandini Landscaping Co., Inc.
4 Peter Drive
Sterling, Massachusetts
01564


Dandini Landscaping Company is the area's premier full service landscaping company for North Central Massachusetts.

Whether your needs are landscape construction, maintenance or snow removal, Dandini Landscaping Company has the experience, personnel and equipment to plan and complete any size landscape project.

Our philosophy is simple "Give the customer what they want because if we don't, someone else will". Because of our solid team effort, Dandini Landscaping remains true to our promise to give our clients the highest level of service available anywhere in New England.

www.dandinilandscape.com
Phone: 978-422-0575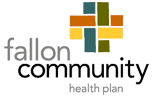 Fallon Community Health Plan
10 Chestnut St.
Worcester, Massachusetts
01608


Founded in 1977, Fallon Community Health Plan provides health care services designed to meet the unique and changing needs of all we serve. FCHP is the only health plan in Massachusetts that is both an insurer and provider of care.

Our continued commitment to deliver high-quality health care and exceptional customer service has earned FCHP consistent rankings from the National Committee for Quality Assurance (NCQA) as one of the nation's top health plans. FCHP is the only health plan in the country to be listed on the Honor Roll in all three product categories. The Honor Roll recognizes the very best of the hundreds of commercial, Medicare and Medicaid managed care plans reviewed in the 2009-10 health plan rankings. FCHP maintains "Excellent" Accreditation with NCQA for our commercial, Medicare and Medicaid products, and is the only Massachusetts health plan to be accredited across all three product lines.

www.fchp.org
Phone: 800-333-2535

Legere Insurance Agency, Inc.
165 Mechanic Street
PO Box 838
Leominster, Massachusetts
01453


Established in 1917 by Edmond Legere, our company has been serving the people of our community for over 80 years.

Legere Insurance Agency, Inc. serves the insurance needs for thousands of individuals, families and business concerns throughout North Worcester County and adjacent areas in Massachusetts.

Legere Insurance Agency is a firm that consists of industry professionals and caring conscientious people; the kind of people you can depend on. Our expertise is based on a knowledgeable, experienced professional staff and a serious conscientious attitude toward our clients.

www.legereins.com
Phone: 978-534-8329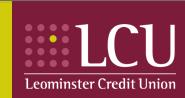 Leominster Credit Union
20 Adams Street
Leominster, Massachusetts
01453


Founded in 1954, Leominster Credit Union is a member-owned, not-for-profit financial cooperative. For over fifty years, we have provided a full range of deposit, lending, and other financial services to North Central Massachusetts residents. Today, we are proud to claim more than 50,000 members and to boast assets of $615 million.

Leominster Credit Union is headquartered in Leominster, MA. Financial services are provided through a network of branches and ATMs, as well as telephone and online banking channels. Our seven branches are located in Leominster, Worcester, Clinton, Holden, Sterling, and North Leominster.

Leominster Credit Union is committed to providing quality products and services to our members. We take advantage of the latest technology and innovation for member ease and convenience. We strive to deliver these services in a professional, courteous and prompt manner.

www.leominstercu.com
Phone: 800-649-4646

Quality Masonry Supply
727 Lancaster Street
Leominster, Massachusetts
01453


For over 15 years Quality Masonry Supply has served New England with the largest selections of masonry products available.

Owner Nicholas Pirro, Jr. prides himself on customer service and having the material available. In fact, they keep a $1 million inventory. Nicholas III is taking the reins and will carry on the family tradition of running a big business with small business values.

www.qualitymasonrysupply.com
Phone: 978.537.5970
Whitton Realty Inc.
112 Central Street
Leominster, Massachusetts
01453



Phone: 978-534-6529