Lents Little League: Sponsors
Land O'Frost
Please help me in welcoming one of our 2013 Sponsors....Land O'Frost!!

One Child, One Team, One Community at a Time
The Land O'Frost Youth Sports Program provides funds to local communities to help offset some of the costs associated with organizing and operating their youth sports programs for children up to 10 years old.
Land O'Frost Youth Sports began in 2002 and since that time has grown to include more than 300 leagues, 12,500 teams, and 125,000 players. Since its inception, Land O'Frost Youth Sports has sponsored over million players.
At Land O'Frost, we know the importance of families participating together in healthful, well-rounded experiences. We are grateful for the opportunity to give back to deserving communities and help keep children involved in positive character-building activities.
We would like to make a stronger effort to better communicate and be more closely involved with the leagues, the parents, and the children wearing Land O'Frost jerseys. By inviting the leagues to post a special link on their own websites, we hope to build successful direct communication. The link will take parents to a special page on the Land O'Frost website that is only accessible by that link. The information we are requesting includes name, complete mailing address, email address if available, and league name.
We will send special savings opportunities along with promotional announcements primarily via email. The communications will occur at least quarterly and no more than monthly.
Land O'Frost absolutely will not share this information with any other company or party. It is solely for our purpose of building stronger relationships directly with the leagues and parents of the children we support.


Click logo for Special Offers

Dick's Sporting Goods
9600 SE 82ND STREET
Happy Valley , Oregon
97266


http://www.dickssportinggoods.com/home/index.jsp

http://dickssportinggoods.sponsorport.com/dks/images/assets/dsg_baseball_softball_280x400.jpg

Aetna Inc
151 Farmington Ave
Hartford , Connecticut


Providing insurance for 159 years and counting

Founded in 1853 in Hartford, Connecticut, Aetna is one of the nation's leading providers of health care, dental, pharmacy, group life, and disability insurance, and employee benefits. Check out essential facts about the organization.
We serve employers, individuals, college students, part-time and hourly workers, and government employees, and the community at large. We are dedicated to helping people achieve health and financial security.

We put information and helpful resources to work for our members to help them make better-informed decisions about their health care.

We work hard to improve health care in America. We want make sure health care is affordable and of good quality for all. Read about our plan to transform health care in America.


We Appreciate Your Support!
Triax Metal Products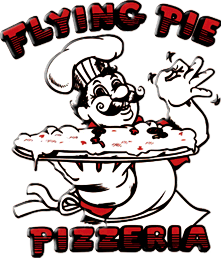 Thank You Friends at Flying Pie for you Continued Support!
Flying Pie Pizzaria
se 78th and Stark St
Portland, Oregon
97215

Subway
Eastport Plaza
Portland, Oregon
97266


Thank You Eastport Plaza Subway for Supporting our 2012 Tee Ball Division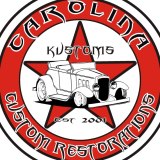 Carolina Kustoms
7937 NE Alberta st
Portland, Oregon
97266


At Carolina Kustoms, we specialize in quality paint work for all custom/classic vehicles using only the best products . We have over 80 years of hot rod knowledge within our hand picked team and pride ourselves on stellar customer service as well as fostering lasting relationships with our clientele. Carolina Kustoms clients reside all over the Oregon , the East Coast , USA and Canada- we can arrange pickup or delivery of your vehicle at any time.
info@carolinakustoms.com
Phone: 503-954-1369

Thank You Friends at Estate Jewelry Co. for your Sponsorship!
Estate Jewelry Co.
300 SW Washington
Portland, Oregon
97204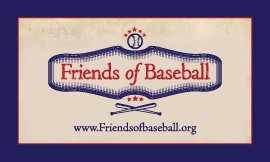 A Special Thank You for A Special Cause. We are Forever Grateful For You!
Friends of Baseball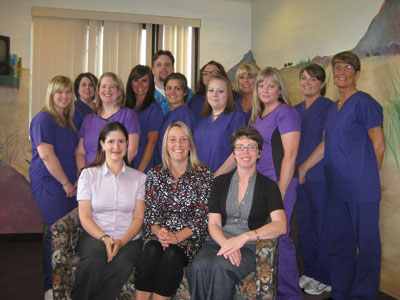 Pediatric Dentistry, PC...We Thank You!
Pediatric Dentistry
16338 SE Stark St
Portland, Oregon
97233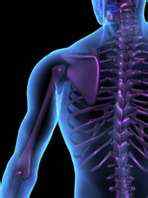 Thank You, Elite Chiropractic and Wellness Center, for your generosity.
Elite Chiropractic and Wellness Center
23440 SE Stark St.
Gresham, Oregon
97030


Thank You Friends for Your Kindness.
The Jewelry Buyer
2034 NE Sandy Blvd
Portland, Oregon
97232


Thank You Again, Eastgate Masons, for Your Support!
Eastgate Masonic Lodge #155
GREAT CLIPS
EASTPORT PLAZA
PORTLAND, Oregon
97266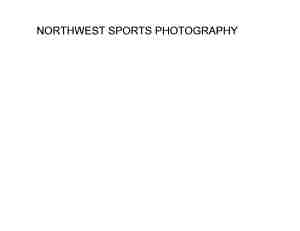 Thank You Friends and Loyal Supporters!
Northwest Sports Photography
711 Store
9205 SE Holgate
Portland , Oregon
97266


Please see our new friends at the 711 Store located on the corner of SE Holgate and SE 92nd they are new to our Lents neighbourhood and they are our new sponsor! Thank you!
Allstate Insurance Co