Lehigh Volley Club: Welcome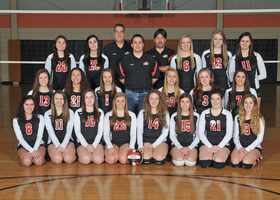 Lehigh Volley Club-2013
Wednesday, February 20
Welcome to the "Lehigh Volley Club" website (email: lehighvolleyclub@aol.com)
2013 Tournament schedules listed under the Beta Calander tab
Lehigh Volley Club would like to thank everyone who participated in our tryouts this year. Those that may not have been selected to represent our club we wish them well in their efforts to find another club and in their upcoming season. The following are the teams and team members that represent the Lehigh Volley Club during the 2013 tournament season.
2012-2013 Teams & Players:
U17 SURGE: (Head Coach: Larry Deutsch, Asst Coach: Brian Bauman)
10 Players (Anona Bauman, Lori Deutsch, Rachel Hansell, Athanasia Christogianni, Elibeth Gutman, Leah Redline, Nattalie Abidancr, Kelly Kercher, Olivia Kester, Roslyn Pulcini)
U16 VORTEX: (Head Coach: Joe Lynch, Asst Coach: Russel Lash)
9 Players (Alexandra Beavan, Danielle Dortic, Rachel Dunne, Amanda Egry, Makayla Fleming, Ashley Martins, Siabhan Montanari, Autumn Puello, Marla Shaffer)
We are looking forward to a sucessful season against other clubs in and out of the Keystone Region. Our ultimate goal is to inspire, improve, and create a passion for the sport of volleyball for all players within our club and in those we come in contact within the community.
2012-2013 Tryout Schedule:
Lehigh Volley Club will be offering a U-16 and a U-17 team this upcoming season. Tryouts will be held the Northampton Recreation Center located at 1 Lerchenmiller Drive Northampton Pa 18067.
U-16 Tuesday November 13th From 7:30 to 8:45 PM
U-17 Tuesday November 13th From 8:30 to 9:45 PM
Combined U-16 and U-17 Thursday November 15th from 6:30 to 8 PM
Cost for tryouts:

The tryout fee $10 per player. There is no additional cost for players attending multiple tryouts.

Required Documents:

- Current USA Volleyball membership for the 2013 season.

Please register on line with USVA.

- Completed 2013 USA Volleyball Medical Release form

NOTE: Without the above documents players may not participate in any club tryouts. NO PAPER REGESTRATIONS will be accepted at the tryout site
___________________________________________________________________________________
The Lehigh Volley Club says goodbye to the U18 IMPACT players.
Over the years this team has been one of the most decorated teams in LVC's recent history with 11 medal finishes, numerous 3 place finishes, averaged +80% out of pool play over 6 years, and competed at a national level. Through the support of their parents, team Impact had multiple showings at the Capital Hill Classic in Washington, DC, East Coast Championships in Pittsburgh, PA, The Disney Classic at Disney's Wide-World-of-Sports complex in Florida and the Hampton Roads Invitational in Hampton, VA. We wish them well in their future endeavors.
U18 Video Presentation
(Go to "Links" on the left hand side of this page and then "Lehigh Volley Club U18 Impact Through the Years Video" to see a 12 minute goodbye presentation of the U18 Impact team). The presentation was created and edited by Laura Phillips and the team supplied the good times
This years players on the U18 Impact team:
Geena Close (4 yrs.), Kayla Loar (1 yr.), Marisa Nagy (1 yr.), Lydia O'Neal (3 yrs.), Laura Phillips (6 yrs), Emma Raymond (5 yrs), Megan Rycek (6 yrs), Missi Seip (6 yrs), Amanda Stone (1 yr)
Past players on the U18 Impact team:
Sophia Butler (3 yrs), Angelica Carrero (5 yrs), Shayna Fensermaker (2 yrs), Kayla McGuire (4 yrs), Adriana Rodriguez (4 yrs), Emily Shipman (2 yrs), Felicity Sorrentino (1 yr), Kady Zawadski (1 yr)
************************************************************************************************************************
************************************************************************************************************************
Lehigh Volley Club is a member of the Keystone Region of USA Volleyball. ***************************************************************************************************************************************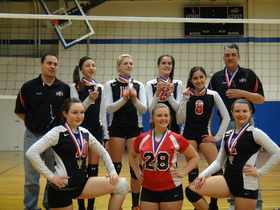 Vortex March 2012
Handout:
LVC Forms & Information