Lawrence Rec Summer Coed Softball: Welcome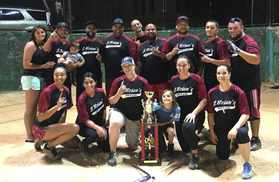 2017 Summer Coed Softball Champs - J Brian's Reapers
Saturday, August 12
Coed champs
Congratulations to your 2017 Summer Co-ed champions, J.Brian's Reapers.
Please make sure that your players are eligible if there is a protest and they aren't you will lose the game.
As of June 1st, all rosters are frozen. Also, rule 12 re: jerseys - Same color jerseys with different numbers must be worn (not everybody with same #). All players must have a jersey if a team isn't in uniform then it will be a Forfeit for non-compliance to rule, the game doesn't have to be played but the umpire must be paid a full fee. Team jerseys are mandatory beginning June 1 2017.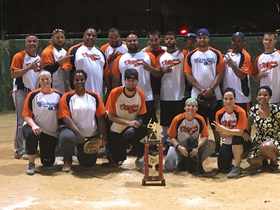 2016 Summer Coed Champs - Celebration Club